Turning a $2,500 investment into Australia's third fastest growing company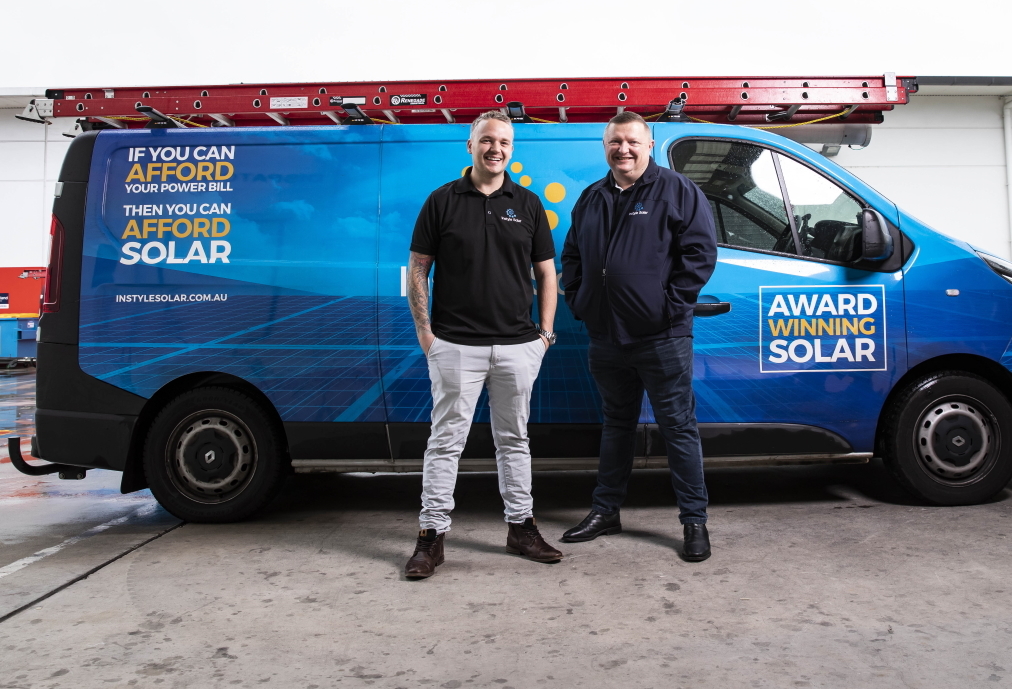 The old saying, 'we operate differently' has proven a winning formula for leading residential solar provider, Instyle Solar. Starting as a humble $2,500 investment in 2014, the Queensland-based solar company is forging a solar empire – gaining the title of Australia's third fastest growing company in 2020, hitting over $100 million in sales in 2019 and expanding across the nation with a bona fide retail partnership with US big box, Costco.
Co-founders Karl Brown and Jonah Hicks founded Instyle Solar with a simple mission: to make solar simple. The two saw an opportunity to shake up the solar industry and focus on putting the homeowner in control of their electricity usage – an approach that has contributed to the tremendous success of the company.
With this mission, the team at Instyle Solar has amassed a bounty of accolades in the Australian business community. Over the past 12 months, Karl Brown was named Brisbane Young Entrepreneur of the Year and Australian Young Entrepreneur Trailblazer of the Year for 2019 and was a finalist in the CEO Magazine Executive of the Year and the annual My Business Awards.  
So how did Instyle Solar grow its operations into a multi-million solar empire? CEO and co-founder, Karl Brown puts the success and growth of Instyle Solar down to the following –
Educate your customer
Most solar providers talk to the technical specification of solar and other products on first meeting, however Instyle Solar takes a different approach to the initial consultation. Instyle Solar looks to educate their customers on their energy production, how solar works and the benefits of installing solar energy. This focus on education has allowed Instyle Solar customers to understand solar as a product and how it will enhance their lifestyle.
Sales beat investment
When starting a business, look to sales. Many companies look for investment to scale their business in the early phases, however most funding shortages can be solved by making sales a priority. As a business owner, the one thing you can never have enough of is sales. Sales generate revenue, and revenue drives your business.
Listen to the numbers
While it is easy to become attached to a strategy or idea, this mindset could be detrimental to success and expansion. Know your numbers and use this to justify decisions. For example, Instyle Solar has leveraged a predictive lead generation model to drive sales and propel the company forward. The ability to evaluate potential customers has allowed Instyle Solar to pinpoint short-falls in old sales methods, such as door-to-door sales, and generate a greater number of leads. With this increase in quantity, Instyle Solar has been able to focus their attention on quality and conversion.
Renewable energy boom
As the renewable energy industry continues to boom to record highs amid the downturn of COVID-19, investment in solar could provide an economic lifeline, and open years of construction employment. Most recently, a Green Energy Markets report identified Queensland is on track to provide over one-third of the state's power consumption before 2025. The fact: solar looks sunny.
For more information on Instyle Solar, head to
https://instylesolar.com/