Women are Paid less than Men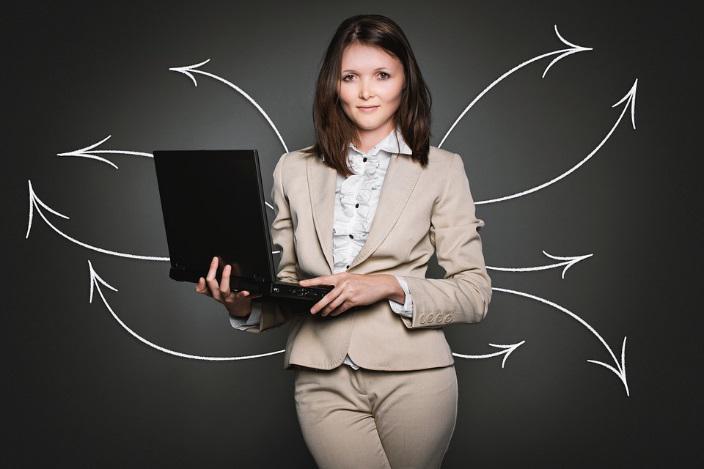 WHAT THE GENDER PAY GAP LOOKS LIKE IN AUSTRALIA
Recent research collated by Instant Offices found the gender pay gap in Australia currently stands at 13.9%, with women getting paid a weekly average of $242.90 less than men. This makes Australia one of the top countries with the highest gender pay gaps in the world.
The team at Instant Offices delves into what the gender pay gap look like across the country and how Australian business leaders can help bridge the gap by implementing well-built strategies within the business.
What Does the Gender Pay Gap Look Like Across the Country?
Western Australia has the most significant gap, while the Australian Capital Territory currently has the smallest. In November 2019, the gender pay gaps by state from highest to lowest were:
| | |
| --- | --- |
| Territory/State | % of Gender Pay Gap |
| Western Australia | 22.1% |
| Queensland | 15.8% |
| New South Wales | 14.2% |
| Northern Territory | 13.0% |
| South Australia | 10.3% |
| Victoria | 9.6% |
| Tasmania | 9.0% |
| Australian Capital Territory | 8.9% |
Across all industries, Australia's Health Care & Social Assistance industry has the highest gender pay gap (22.3%), while Public Administration & Safety has the lowest (just 5.7%).
The Pay Gap is Widest for +55-Year-Olds
The average full-time gender pay gap increases for Australian workers up to their mid-30s, before dropping slightly in their late 40s and peaking for those aged 55 and older.
Gender Pay Gap by Age
21-34 years – 14.2%

35-44 years – 17.3%

45-54 years – 15.6%

55+ years – 17.7%
Research also shows 37% of women in part-time employment due to parenting responsibilities, compared to just 7.5% of men.
The Rise of Women-Owned Businesses in Australia
In 2019, 35% of all businesses in Australia were women-owned, a 2% rise on the year before. Research in the 2019 MasterCard Index of Women Entrepreneurs ranks Australia 8th in the world for its total percentage of female-owned businesses, placing it below the United States and New Zealand, but above other large entrepreneurial hubs like the UK and Germany.
Libby Lyons, Director of the Australian Government's Workplace Gender Equality Agency encourages Australian business leaders to focus on closing the gender pay gap in their workplace.
"I want to see far more action and accountability from employers and business leaders," says Lyons; "The pay gap shapes the lives of Australian women from the moment they enter the workforce… that this is happening to half the population of Australia in 2020 is, quite simply, unacceptable."
Tips for Closing the Gender Pay Gap in Your Business
Instant Offices offers some useful strategies employers can start putting in place to reduce the gender pay gap:
Embrace flexibility. The majority of women still take on more domestic responsibilities than men, despite working the same hours. By creating more flexible work schedules and remote working opportunities, you can make it easier for employees like working mothers to balance work and home life.

Offer better parental leave for mothers and fathers. This means fewer women will have to choose between their career and family responsibilities.

Consider offering childcare. Last year, 1 in 4 Australian parents considered leaving their job due to difficulty combining parenting with work. To retain talent and provide more support to parents, employers can consider offering on-site childcare or flexible working hours.

Create a culture of learning and mentorship. Mentor programmes can help women to improve their leadership and negotiation skills. Learning opportunities give all employees a chance to build their skill sets.

Be transparent. Transparency around salaries will make everyone in the company aware of where the gaps are and push the business towards equal treatment.

Support female entrepreneurship. Find ways to support and promote women-led businesses in your industry.
The Instant Group
Founded in 1999, The Instant Group is a workspace innovation company that rethinks workspace on behalf of its clients injecting flexibility, reducing cost and driving enterprise performance. Instant places more than 11,000 companies a year in flexible workspace such as serviced, managed or co-working offices including Amazon, Barclays, Prudential, Sky, Network Rail, Capita, Serco, Teleperformance and Worldpay, making it the market leader in flexible workspace.
Its listings' platform www.instantoffices.com hosts more than 14,000 flexible workspace centres across the world and is the only site of its kind to represent the global market, providing a service to FTSE 100, Fortune 500, and SME clients.  With offices in London, Newcastle, Paris, Berlin, Haifa, Istanbul, Dallas, New York, San Francisco, Hong Kong, Sydney, Singapore, and Kuala Lumpur, The Instant Group employs 250 experts and has clients in more than 150 countries. Instant is ranked #28 in the 2019 Sunday Times HSBC International Track 200.