The Events and Exhibitions Association of Australia (EEAA) launches their #ExpoReady campaign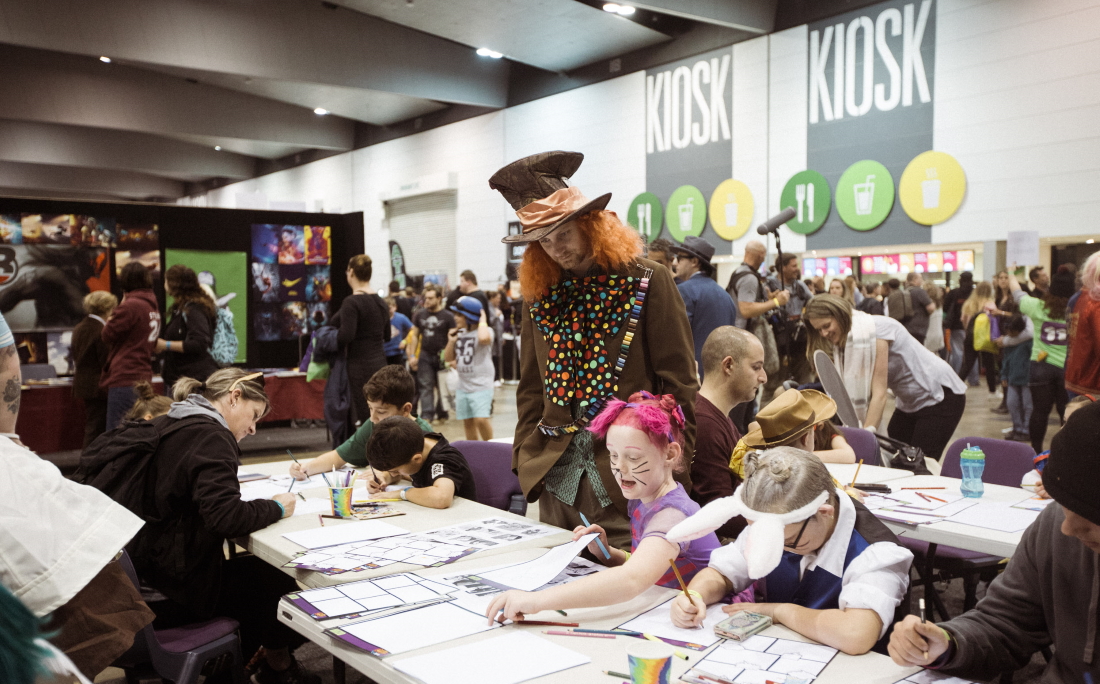 Today the EEAA launched its #ExpoReady campaign to announce that the Events & Exhibitions industry is ready to get back to business in a controlled and COVIDSafe way.
The #ExpoReady campaign was created to provide the exhibition industry with the same message that can be used and rolled out to associations, exhibitors and visitors that positively re-enforces our key message at this time - that we are ready to reconnect businesses, ready to operate safely, ready to do business and ready to welcome exhibitors and visitors. The word 'Ready' was selected as a positive word and one that indicates action and preparedness to act. We are 'Ready' to do our part, instilling confidence and resuming business for our industry, and to contribute to the economic multiplier effect.
The campaign is focussed on those states that are in a position to host events now, with shows booked and ready to run. It is the first stage of implementing the EEAA Rebuild Strategy. The EEAA is very aware of the challenges being faced in Victoria at this moment, however, as a national organisation, we need to recognise that there are a number of states that are #ExpoReady now. For these states and their events, it is vital for their survival and the positive economic impact that they get back to business as soon as possible. The learnings and protocols that are going to be implemented by the other states will mean that we are ready to help Victoria to bounce back effectively when they are ready.
This coming together of like-minded people, whatever the industry, is not only good for business, but it's also good for people's mental health. The start of exhibitions can be a bringing together of business and a healing process for people to reconnect with their tribe.
Claudia Sagripanti, CEO of the EEAA said, "It was pleasing to hear the Prime Minister say, while international events will take some time to recover, it's equally a tremendous opportunity for national businesses to capitalise on closed borders. Exhibitions domestically can act and move far quicker which will stimulate the economy, reconnect industries, and build wealth within our own country.
"Our industry can operate in a more controlled environment, with exhibition centres purpose-built to control the entry and movement of people. Standard exhibition technology can record and trace visitors. Unlike shopping centres, which seemingly have no strict controls in place, exhibitions can control virtually every aspect of their environment including tracking visitors and exhibitors," continued Sagripanti.
The first exhibition hosted since the commencement of the pandemic was successfully staged last weekend by Australian Events, providing evidence that exhibitions and business events can run successfully for both visitors and exhibitors and can do so in a controlled and COVIDSafe way. The Gold Coast Expo - an annual Caravan and Camping and 4x4 Expo took place at the Gold Coast Turf Club applying the Queensland Health Safe Events Industry Plan. Organiser and respected member of EEAA, Bob Carroll from Australian Events reported that the event produced excellent results and has restored faith and enthusiasm back into the industry.
The Events & Exhibitions industry drives a huge amount of business not just for the event organisers and venues, but for the businesses exhibiting and selling at the shows, through to all the associated businesses in the supply chain, whether that is caterers, sign-writers, security, stand-builders, staging and rigging - the list goes on.
In-person experiential marketing is fundamental to interacting with customers and prospects. Removing this component of marketing pushes us all farther away from key customers and makes it more difficult to introduce new products and innovations.
All members of the EEAA and associated businesses are sharing the #ExpoReady message along with details of their COVIDSafe operating plans.
"We know that the industry sectors want to come together, unite and connect at one event. From agriculture to healthcare and technology, every major sector of the GDP relies on conferences and exhibitions as a platform to accelerate commerce and innovation," said Sagripanti. "Bringing together buyers and sellers at live events will be critical to fuelling growth within each of these industries, and in turn, to restarting the Australian economy."
The next phase in the #ExpoReady campaign is the release of a Safe Operating Framework, to provide to all of the industry ensuring the COVIDSafe operation of exhibitions and events. The sector is one of the most highly regulated with an impressive safety record – the Framework brings together a cohesive national guide for organisers and suppliers. The Framework is based on international and local best practice, including the BECA COVIDSafe Guidelines. It is currently being fine-tuned ready to launch in the next week.
So, we're encouraging everyone involved in the Exhibition industry to get back to business because we're all #ExpoReady.
ABOUT EEAA
The Exhibition and Event Association of Australasia (EEAA) is the peak industry Association representing Organisers, Association Organisers, Venues and Suppliers within the exhibition and event sector. The business events sector contributes $35.7 billion in GDP, runs over 430,000 events annually and employs more than 229,000 people. (Source: Business Events Council of Australia: "Value of Business Events to Australia 2018/2019" Ernst & Young.)
The work of our Association and our Members is a testament to the Power of Exhibitions as a driver of the economy and in particular economic development, trade and export, employment, visitation and knowledge sharing. A not-for-profit organisation, EEAA works to ensure industry growth by encouraging high industry standards, promoting the professionalism of EEAA Members and highlighting the unique business opportunities which exist through exhibitions.
Read more about EEAA, our advocacy work or view the Power of Exhibitions video.