Research reveals 1 in 2 organisations unnecessarily wasting funds and resources
Written by

The Ideas Suite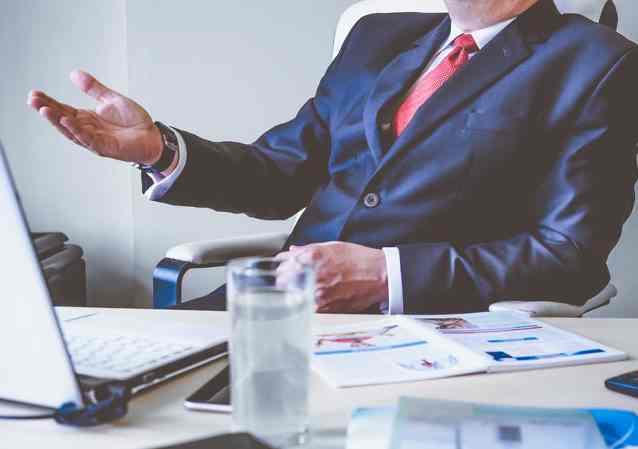 Concerning new data from a leading auditor and trainer of quality management systems has revealed that 54 per cent of employees believe their organisations are unnecessarily spending money on easily avoidable costs. One in four (24 per cent) admitted that their organisations are aware of this wastage and have not acted to resolve it, while 1 in 5 (19 per cent) believe their organisations have not realised they are wasting resources.
The findings come from a survey of 372 employees by SAI Global, a trusted global leader in risk management solutions through its auditing, certification and training offerings across more than 130 countries.
It seems that smaller businesses – which are often more concerned about sales and future cash flow – are more cost-conscious. Eighty (80) per cent of respondents from companies with over 5000 employees agreed their organisation is spending money on things it could easily avoid, compared with only 42 per cent of respondents from organisations with 200 employees or fewer.
Empowered and motivated employees at all levels of an organisation has proven benefits to its sustainability and success. However, the survey revealed 50 per cent of respondents admitted that their organisations have failed to utilise the full capacity and competency of employees at all levels in the company – a significant area of resource wastage. More than a third of employees (38 per cent) also admitted ineffective employee upskilling is another area of resource wastage.
SAI Global found that 37 per cent of respondents identified process management as another avoidable cost. In fact, industry research has found that process management – the design, implementation and measurement of processes that align with an organisation's goals – has been unsuccessfully implemented by more than 90 per cent of organisations on their first attempt.[1]
Twenty-eight (28) per cent of respondents admitted wastage of defective products and services were also expenses that could be avoided. In fact, eliminating waste in all its forms is the key to achieving sustained success in quality, price, and delivery – attributes customers perceive as 'value-added.' One in five (21 per cent) respondents admitted that the acquisition of ineffective software was also an unnecessary cost.  
SAI Global QMS General Manager Adam Christensen says, "Unnecessary and avoidable spending in an organisation is usually a result of companies failing to effectively marry their processes and systems with employee talent cohesively. All too often, organisations get caught up in operational activity and meeting budgets. Rarely do they stop to take the time to understand their employees to maximise their full potential, which, as our survey has found, is a significant area of resource wastage.
"An effective safeguard against such wastage is to implement a quality management system, compliant with ISO 9001, that is aligned and integrated with the organisations strategic direction. Businesses need to provide their people with the information, authority and freedom to make decisions related to their own work, so that they can identify risks and opportunities for improvement. Implementing an internal audit program that is focused on identifying the cause of problems and emerging risks will help organisations fully understand the costs that can be avoided and processes that can be improved."
Q. Do you believe your organisation is unnecessarily spending money on things that it could easily avoid?

Yes

54%

No

46%
Q. Which areas are easily avoidable costs in your organisation? Choose all that apply  

Not using the full capability and competence of all employees at all levels in the organisation

50%

Ineffective employee upskilling

38%

Ineffective process management and monitoring

37%

Waste due to defective product and service

28%

Acquisition of ineffective software

21%

Ineffective process design

17%

Excessive Transport

17%

Excessive Inventory

14%

Ineffective customer acquisition

7%
Q. Do you think your organisation has identified this wastage, and it attempted to resolve it?

Yes, the organisation realises it is wasting resources, but has not acted to resolve it

24%

Yes, the organisation realises it is wasting resources, and has acted to resolve it

57%

No, the organisation has not realised it is wasting resources

19%
To book your quality management training and certification with SAI Global, visit: www.saiglobal.com/en-au/assurance/auditing_and_certification/programs_and_services/quality_mgmt_systems_9001/
About SAI Global
SAI Global is a provider of integrated risk management solutions, assurance and property services. Its integrated risk management solutions – a combination of leading capabilities, services and advisory offerings across the entire risk lifecycle – help organisations proactively manage risk to build trust with customers and achieve business confidence, growth and sustainability. A trusted provider of standards, technical information and regulatory content to organisations globally, SAI Global's accredited audit and certification services, based on third-party endorsed management systems and world-class training, help organisations gain efficiencies, improve performance and ensure compliance. In Australia, SAI Global is largest provider of property information and settlement services. Underpinning all SAI Global's solutions are proven and trusted business methodologies, powered by local expertise and know how. The company has global reach, with locations across Europe, the Middle East, Africa, the Americas, Asia and the Pacific. For more visit www.saiglobal.com.
[1] Information Builders, 'Whitepaper: Seven Steps to Effective Data Governance', p. 2: https://www.whitepapers.em360tech.com/wp-content/files_mf/white_paper/wp_iway_7steps.pdf