SILVERCHEF APPOINTS PHILLIP GODKIN AS CHIEF EXECUTIVE OFFICER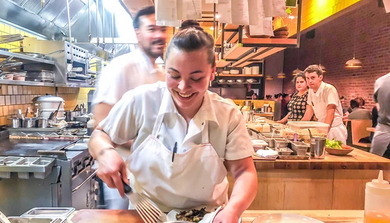 SilverChef today announced the appointment of Phillip Godkin as Chief Executive Officer. Godkin joins from Westpac, where he was General Manager of Specialist Finance. He brings more than 30 years' financial services leadership experience to SilverChef, having previously led a range of relationship banking businesses including Business and Corporate Banking at St George, and the Westpac Corporate Banking business.
SilverChef's hospitality equipment finance business was acquired by Next Capital in 2019, providing capital for SilverChef to grow its established markets of Australia, New Zealand and Canada.    
Patrick Elliott, Founding Partner at Next Capital and Chair of the SilverChef Board said, "We're fortunate to have an executive of Phillip's calibre and experience to deliver on our ambitious growth strategy. SilverChef is the clear market leader in Australia and New Zealand, and we look forward to taking a leadership position in the Canadian market; while pursuing further growth across all three regions." 
Commenting on his appointment, Godkin said, "SilverChef has invested $1 billion into the hospitality industry over the past 30 years, helping more than 50,000 hospitality business owners achieve their dreams. The company also has a strong tradition of combining profit with purpose, and a best-practice approach to diversity and inclusion.
"I'm looking forward to building on that impressive legacy by taking a laser-like focus to our customers' needs and evolving our products and services to better serve them. As part of enhancing the overall customer experience, we're making a significant investment in systems, including simplifying and streamlining the application and approval processes for our customers."
For more information, visit www.silverchef.com.au.