Cremorne Digital Hub to nurture Australia's next tech unicorns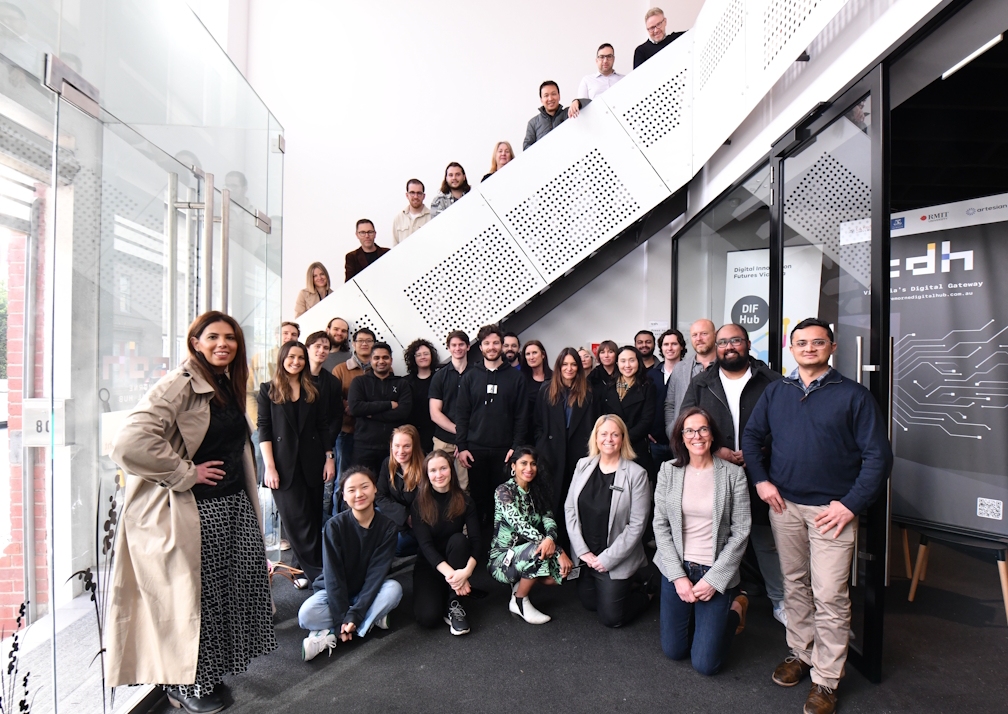 Addressing the ecosystem's growing pains which threaten to drive Australia's next generation of tech unicorns offshore, Cremorne Digital Hub's Scaleup Program powered by Boab aims to fuel the next level of digital investment and innovation growth locally.
Australia's ability to nurture fledgling startups has improved significantly with the Victorian startup ecosystem alone jumping from $50 billion to $91 billion in the last three years. Yet, support for rapidly scaling companies is well behind other countries such as the US.
Australia's scaleup funding gap is set to reach $53 billion by 2030 according to the Tech Council of Australia, plus local scaleups face challenges when it comes to talent, infrastructure and regulation.
Cremorne Digital Hub (CDH) is a Victorian Government-backed innovation hub helping to grow the state's digital capabilities and innovation. Its new CDH Scaleup Program is supporting fast-growing local tech companies to supercharge Victoria's track record in building global tech companies, says Partner Engagement & Activation Lead Julie Stevens.
"We are already great at nurturing early stage startups but need to make it attractive to find success and build jobs locally rather than watching them fly away," Stevens says. "It's those growing pains around issues like funding, talent and support that can leave scaleups feeling that they have no choice but to look elsewhere."
Minister for Jobs and Industry, Natalie Hutchins says "More and more we are seeing tech companies with roots in Victoria growing to become industry leaders. The Cremorne Digital Hub Scaleup Program will help even more local tech companies to become well-known global tech brands."
Rather than offering a structured formalised program, the CDH Scaleup Program will tailor its assistance according to the needs of individual scaleups, in areas such as business development, talent acquisition, operations and access to the wider tech community.
Director of Cremorne Digital Hub, Matthew Clunies-Ross adds "all companies in scale up mode have different challenges and require the most time and cost-effective solutions to meet those challenges. The CDH scale up model identifies each company's critical needs and delivers bespoke services."
Melbourne's Cremorne is already home to many of Australia's top tech companies including Carsales.com, REA, Seek and MYOB, representing more than $40 billion of tech market value.  Cremorne Digital Hub's shareholders include Carsales.com and Artesian, along with Melbourne, RMIT and La Trobe universities.
Along with helping Australian scaleups establish local and international connections, Cremorne Digital Hub also aspires to attract foreign scaleups to our shores, Stevens says.
"The CDH Scaleup Program will help scaleups establish more solid foundations on which to build a successful international business," she says.
Cremorne Digital Hub
The Cremorne Digital Hub (CDH) helps companies develop digital capabilities and drive innovation. CDH connects and collaborates with partners from across the digital ecosystem to provide a range of solutions that address talent and skills gaps, build startups into scaleups, and help grow companies through access to cutting-edge technology solutions and investment.
Boab
Boab, subsidiary company of Artesian venture capital, partners and invests to commercialise deep-tech companies. Focused on financial and strategic returns, Boab, through Artesian, has recently invested in 20 high-growth companies with a portfolio value of $365M, and is partnered with Cremorne Digital Hub to deliver the CDH Scaleup Program.