Breaking Bread: How Transformational Credit Helped the Dough to Rise
Written by

Hugh Selleck, Managing Director, Global Credit Investments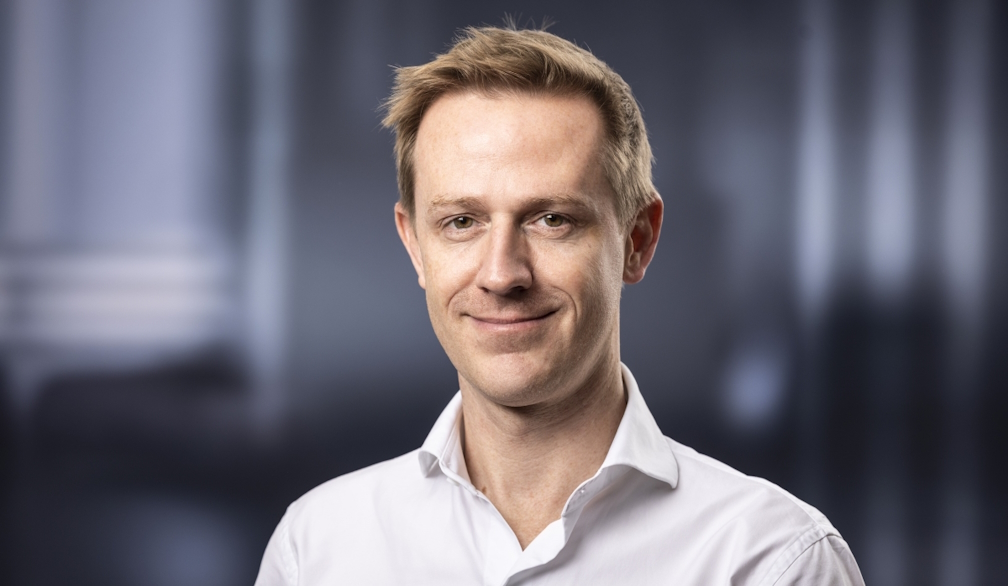 In the world of business, success often hinges on the ability to adapt and overcome challenges. Nomad Breads is a manufacturer of artisanal style bread with a significant presence making Turkish bread. Facing a slew of issues ranging from supply chain constraints to an impending senior debt maturity, the business needed a lifeline to transform its fortunes. Adaptability was not just a choice but a necessity.
In 2021, Nomad Breads, through Fortitude Investment Partners, engaged the support of Global Credit Investments (GCI), to provide a flexible single debt solution and to ultimately help them embark on a turnaround journey that revitalised their operations and financial health.
The Challenges Faced by Nomad Breads
Nomad Breads had been experiencing a myriad of issues. Rapid price increases for key ingredients, high labour costs due to manual processing, an inefficient real estate footprint, and a complex product lineup had all converged to threaten the company's financial stability. Furthermore, Nomad Breads found itself locked into restrictive arrangements with two separate high-cost debt financiers.
To complicate matters further, a confluence of challenges emerged, including the outbreak of COVID-19, an impending senior term debt maturity with an unwilling incumbent lender, inflexible limits from an invoice financier, and weakened bargaining power during negotiations with key customers coinciding with contract renewals.
"Nomad Breads encountered a perfect storm of challenges. We understood the gravity of the situation and were committed to charting a path to success despite the obstacles." Said Nick Dignam, Managing Partner, Fortitude Investment Partners.
Nomad Breads' Turnaround Plan
By working directly with the management team and shareholders to understand their challenges, GCI were able to execute a transaction within their required timeframe. This allowed Nomad Breads to embark on a comprehensive turnaround plan which was overseen by their management team and bolstered by our financial support.
The key components of their transformation strategy included:
Restructured Financing: The first critical step was to address the company's financing structure. With an impending term debt maturity and the need for a more flexible debt package, GCI collaborated with Nomad Breads to provide a tailored facility designed to support the turnaround plan.

Operational Expertise: Recognising the need for operational expertise, Nomad Breads engaged external consultants experienced in the food processing sector. These consultants brought valuable insights and quick wins to deliver operational and financial improvements.

Consolidation and Rationalisation: Nomad Breads operated from two facilities in Brisbane, resulting in a sub-optimal footprint and excessive rent. The decision to sell a non-core business and exit the associated tenancy allowed the company to focus on its new, automated production facility.

Mitigating Price Increases: To counteract rising ingredient prices, management worked closely with suppliers and customers to negotiate improved pricing terms and longer-term supply agreements, ultimately minimising the impact on the business.

Leadership Reinforcement: The company sought a strong CEO and CFO with relevant experience in manufacturing and turnaround situations, enabling the effective implementation of the turnaround plan.
Navigating the Challenges
The path to recovery was not without hurdles. The emergence of COVID-19 presented a significant threat to the business. Supply chain disruptions, shifting customer demand, and staff availability all posed risks to the company's cashflow. However, the company's management, along with the support of GCI, acted swiftly to develop appropriate action plans and steer the business through the crisis. A core benefit of GCI's loan facility was the ability to temporarily extend additional funding against the Nomad's invoices. The company utilised this flexibility frequently and often at short notice.
The Dough Rises
The collaboration between Nomad Breads, Fortitude Investment Partners and GCI allowed the dough to rise. The company successfully improved its financial performance which allowed the company to secure a higher quantum of finance at a lower cost.
Today, Nomad Breads stands as a profitable business in the growing artisan bread market.
"The transformation of Nomad Breads represents a remarkable journey of resilience and adaptability. Today, it stands as a thriving artisan bread business, a testament to the remarkable progress achieved. This transformation certainly surpassed our 2019 expectations." Said Nick Dignam.
This transformation has materially improved the potential sale outcome for all stakeholders. In the past, the business was viewed as semi-distressed, with buyers valuing it based on its assets. Now, the company is positioned for a sale based on earnings multiples at a more attractive valuation than what was contemplated when it was previously marketed for sale in 2019.
A Testament to Collaboration
The success of the turnaround at Nomad Breads can be attributed to a few key factors:
Resilient Leadership: The company's directors showed unwavering resolve in keeping the business afloat, even in the face of daunting challenges.

Strong Management: Nomad Breads' management team possessed the skillsets and experience necessary to make tough decisions and lead challenging negotiations.

Flexible Capital Providers: GCI played a pivotal role in supporting the business through uncertain times, providing the necessary financial flexibility when business performance did not align with the original plan.
By working closely with their strategic partners, Nomad Breads demonstrated that even in the face of challenges, success is achievable through collective effort and determination.
We would say to businesses, when seeking to solve challenges, take the time to assess your options and select a partner who aligns with your vision and can contribute to your business's growth in meaningful ways.

https://gcifunds.com/hugh-selleck/