Karina Nagel: COVID accelerated the rise of the mumpreneur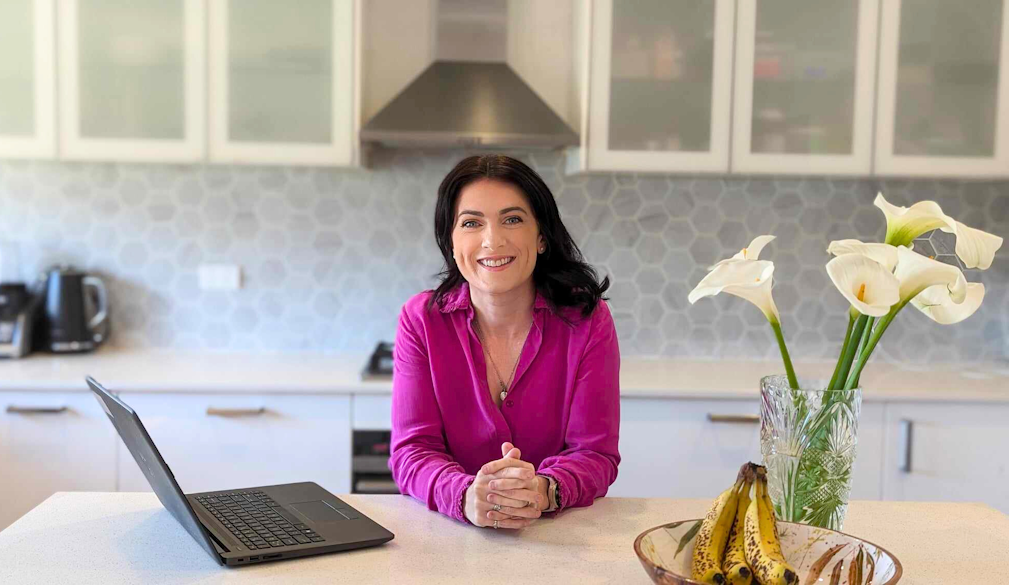 While COVID disrupted many parts of our life, it also accelerated others. Consumers flocked to online shopping sending ecommerce soaring. It also did something else – it created a new wave of mumpreneurs.
According to Karina Nagel, Australia like many other parts of the world, is in the midst of a mumpreneur surge, with an increasing number of mums choosing to start up their own side gigs or businesses to pursue financial freedom in a more flexible and rewarding way.
"In the past, women who became mothers had very few choices. The overwhelming expectation was that they had to set aside their career goals and dreams and prioritise raising the family. But as times have changed and technology has advanced, there's been an exciting and welcome rise in the number of women juggling both family and their own businesses and it's changing the landscape of Australian small businesses," Ecom Co. founder and CEO, Karina Nagel said.
"Women are good communicators and also supreme organisers. For this reason we are seeing a significant rise in the number of mums starting up their own businesses or side gigs to generate extra income for their family. Popular business types they are launching include consulting, event planning, home based manufacturing, retail sales, blogging and content creation," she added.
Nagel started her own business, The Mylk Society, an online business dedicated to designing and producing breast-feeding friendly clothing, when she became a mum. These days, after selling off her successful multi-million-dollar business, Nagel's mission is to empower women by helping other mumpreneurs succeed in the online world.
With her background in financial services, Nagel's company Ecom Co. now sees her consulting, coaching and mentoring other women, guiding them towards growing their businesses.
Nagel has some key tips for mumpreneurs.
Find a good accountant
"Setting yourself up from day one is very important, especially when you start a new business. This is critical in order to ensure you are operating in accordance with ATO and ASIC requirements," Nagel said.
"A good accountant will also assist with structuring to make sure that you are minimising risk, managing your tax affairs well and also thinking about an exit strategy."

Secure digital real estate
"I am helping many mumpreneurs to grow their businesses quickly. It is essential to ensure you purchase all of the website domains and social media handles you need related to your name and business so no one else can take them from under your feet," Nagel said.
"Moving your business or start up side gig from zero to hero means your digital real estate becomes very important and of significant value. Don't make the mistake of letting someone else snap them up."
Protect your assets
"IP everything including your logo and tag line. You can self trademark by applying a TM on your collateral and public facing materials," Nagel said.
"IP Australia has some great information on its website about the options available to you and the processes involved. You can also search the register to find out what has been registered and what may be available."
Social media
"Social media is one of the most powerful tools on the planet capable of reaching and engaging with many people. It also offers the ability to target and follow people," Nagel said.
"The systems behind sites such as Facebook and Instagram are extremely complex and if harnessed correctly have the ability to pinpoint customers with a high propensity to buy. If not used correctly, a lot of money and opportunities can be wasted.
"Make sure you engage good assistance in this area. Many of my clients have wasted a lot of money trying to do it themselves or engaging low skilled service providers who promise the world but deliver poor results. Talk to other business owners and seek out referrals for good service providers."
Digital marketing
"Effective digital marketing is key to success when growing online businesses. It includes a broad range of considerations such as digital shelf management, product positioning and placement, online findability, loyalty rewards and promotions and collaborations," Nagel said.
"In addition, it must be supported with cost effective inventory and logistics management. These are issues which must be addressed in order to reach customers, engage and convert and support with superior product delivery, from warehouse to porch.
"The online space is very cluttered so it is important to cut through, ensure the easiest path to purchase for the customer and the best customer service experience. Again, find good help. Everyone claims to understand online businesses, but few really do. Consumers are complex and pummelled with many options. The key is to consistently be the best and easiest option and this requires experience and industry expertise."
About Karina Nagel, founder of Ecom Co.
Ecom Co. is a dynamic startup that is rapidly gaining momentum in the world of women's entrepreneurship. Founded by Karina Nagel, a seasoned and highly respected professional with over 13 years of experience in the financial services and e-commerce sector, the company provides entrepreneurs and business owners with comprehensive support and coaching to establish and grow their online businesses. Nagel founded The Mylk Society growing the business into a multi-million-dollar enterprise and then selling it to establish other businesses including Ecom Co.