Australians seek global opportunities as 75 percent of business leaders struggle to secure skilled talent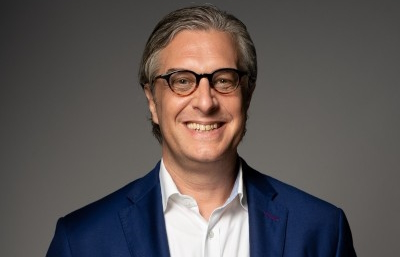 G-P (Globalization Partners), the pioneer and recognised leader in the global employment industry, known for setting the standard in global employment compliance, today released its inaugural 'Global Growth Report: The Rise of the Everywhere Workforce'. The report uncovers expectations and employee sentiments as well as informs strategies and best practices to become a globally-minded, employee-centric leader.
The survey results reveal the strong aspirations of Australian employees towards global companies in pursuit of fresh career horizons. Nearly eight in ten (79%) of Australian respondents expressed a keen interest in joining global corporations. Moreover, two-thirds (69%) of respondents are actively seeking new job opportunities or considering doing so in the next six months. This is far above the United Kingdom (58%) and the US (57%).
Despite workforce ambitions, Australian executives are facing challenges to business growth and global expansion. Three-quarters (75%) of executives surveyed have faced difficulty in securing skilled talent from their existing talent pools and are exploring opportunities beyond borders to address the issue.
Australian Businesses Pursue Global Talent
Australia is facing its tightest labour market in decades resulting from a confluence of factors including a post-pandemic slump and immigration constraints. The National Skills Commission has reported shortages across several professions, while the IT sector in particular is impacted; the Tech Council of Australia projects an additional 600,000 people are required in the sector to achieve its goal of 1.2 million people in tech jobs by 2030.
G-P's survey results have also indicated a growing recognition among Australian businesses to cast a wider net to sustain their growth ambitions and access the best talent — 46% of executives are actively exploring the possibility of recruiting talent from global sources. With the country set to overhaul its immigration system, nearly three-quarters (70%) of Australian executives surveyed are willing to hire talent from other countries in addition to the 82% already actively engaged in global recruitment.
Even against macroeconomic pressures, a remarkable 73% of Australian executives remain resolute in their focus on growth in the upcoming year, compared to just 65% globally. However, in growing or scaling their business, these executives identified an increasingly competitive marketplace, leadership mindset and inflationary pressures among their top concerns.
"Significant talent shortages have impacted the Australian workforce in several sectors, including IT, construction, healthcare and more. This requires employers to take strategic actions to attract and retain the talent at risk of leaving in favour of global opportunities. These measures include enhancing compensation packages, expanding their global recruitment reach and investing in upskilling initiatives," said Charles Ferguson, General Manager, G-P Asia Pacific.
"Embracing a global mindset, thinking beyond geographical boundaries, and creating a workplace culture that fosters international teamwork will not only help overcome talent limitations but also position businesses in Australia for sustainable growth and success in an increasingly interconnected world," he said.
Aligning Work Preferences and Leadership Styles in Global Teams
Australian respondents are drawn to working in global companies by prospects of being part of a culturally diverse work environment (51%), options to travel or work abroad (48%) and the potential for enjoying better pay and benefits (45%). Australian respondents also perceive global companies as excelling in areas such as technology adoption, international client engagement and attracting top talent.
Despite their strong desire to work for global companies, Australian employees have concerns about potential obstacles: language or cultural barriers would be a deterrent for 43% of respondents, 39% said time zones would be challenging and 28% worry about tax and legal considerations. On a positive note, over a fifth (21%) of Australian employees have an open-minded attitude to team location highlighting a progressive approach to an everywhere workforce. This figure was joint highest only with the UK, followed by France and the Netherlands at 16% and the US at 15%.
Even as global teams gain acceptance and become a norm in many organisations, respondents highlighted the need for recognising work preferences as well as crucial management attributes, including:
• Setting clear boundaries: For positions that require working with teams across multiple time zones, 92% of respondents said clear boundaries were necessary and non-negotiable, over half (51%) prefer that team leaders are online during at least some of their working hours, while 48% advocate for the scheduling of team meetings that consider as many time zones as possible, ensuring inclusivity and convenience.
• Inclusive leadership: Company leaders play a vital role in fostering inclusion within global teams. Half the respondents (50%) from Australia expect leaders to ensure company updates are sensitive to different time zones and languages. Additionally, 44% emphasise the importance of leaders making in-person visits to all global regions.

• Managing global teams: For enabling an everywhere workforce, Australians value their leaders' ability to adapt and remain flexible (56%), followed by creativity and problem-solving (51%) tied with empathy and compassion (51%).
Keeping an Eye on AI

According to a recent report by CSIRO, 68% of Australian businesses have already integrated AI technologies into their operations and a further 23% plan to implement AI within the next 12 months. Despite this appetite, G-P's survey respondents express mixed sentiments, with 82% displaying reluctance to use AI at work. Key findings include:
• Concerns about being devalued: 41% of respondents worry that AI integration might lead their managers to place less value on their work, reflecting apprehensions about the impact of AI on traditional roles and responsibilities.
• Extra workload: An additional 33% of respondents expressed concerns that AI adoption could result in being assigned extra tasks to occupy their time, highlighting cautiousness about the consequences of AI implementation.
• Generational gaps: Overall, Aussie employees are equally split on who they think AI benefits most, employers (52%) or employees (48%). However, only 15% of boomers view AI as primarily benefiting employees, believing it disproportionately favours employers (85%).
• Room for improvement: 43% of Australian employees see predicting business challenges in prospective new markets as a top area for AI improvement, followed closely by understanding and complying with new laws and regulations (42%) and catching and responding to legal or compliance risks (42%).
Download the G-P Global Growth Report here to learn more about the opportunities and challenges of global growth.
For more information on how global growth technology can help achieve business goals, visit: www.g-p.com.
Survey methodology

The G-P 2023 Global Growth Report brings together perspectives from nine countries and 5,500 employed professionals worldwide, including 1,000 executives and 1,000 employed professionals in Australia, uncovering expectations and employee sentiments in the evolving business landscape, along with informing strategies and best practices to become a globally-minded, employee-centric leader. The survey was conducted by Wakefield Research between August 18th and August 28th, 2023, using an email invitation and an online survey.
About G-P
G-P is the pioneer and recognized leader of the global employment industry and has delivered world-class global compliance and workforce products designed to meet the needs of growing companies since 2012. G-P's global growth platform is driven by the G-P Meridian Suite of SaaS-based global employment products. G-P helps thousands of customers build and manage teams quickly and compliantly in 180+ countries without navigating legal, tax or HR issues. To learn more, please visit: g-p.com or connect with us via Twitter, LinkedIn, Facebook, or check out our Blog.