Barteos, has launched its ambassadorship program to spearhead its national expansion
Written by

Business Daily Media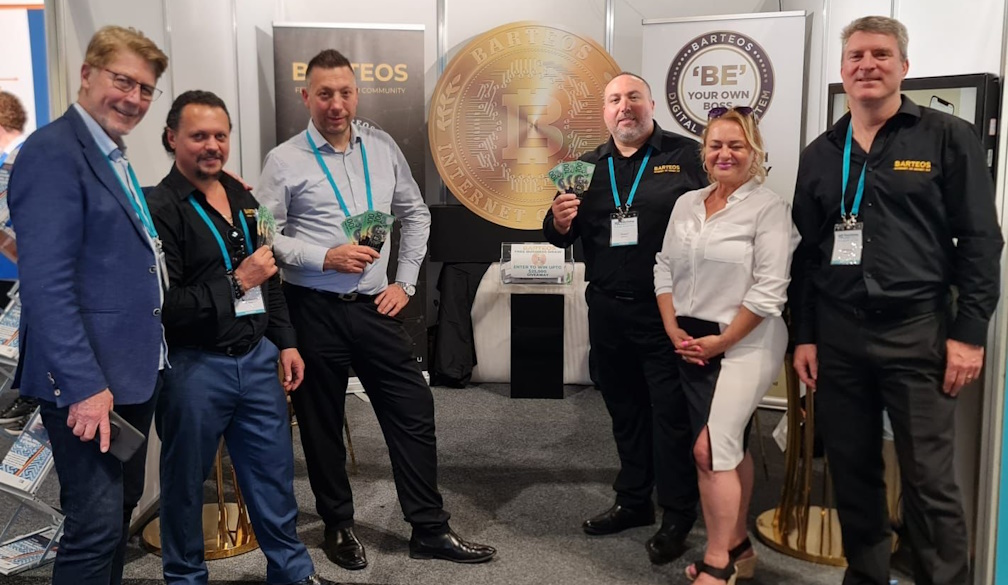 Australia's fastest growing Barter network, Barteos, has launched its innovative ambassadorship program. The program is designed to spearhead the expansion of the network nationally and overseas through the energy and leadership of prominent early adopters.
"Barter is back and we are excited to launch our ambassador program. Our ambassadors are formidable business people who not only see the value of barter to grow their businesses, they are also entrepreneurs who understand the benefits of being part of an innovative community where business owners work together to succeed," Barteos CTO, Peter Kritas said.
"Barteos is not only a barter network and community of business owners, it is being driven by people who want to part of an exciting growth journey.
"Our ambassadors are also licensees who have secured physical areas to grow awareness of Barteos and build a wonderful community of businesses keen to embrace the financial and social benefits of bartering."
Barteos is rapidly reimagining the way barter is utilised by businesses to operate and succeed in the market space through its innovative blockchain technology.
"Australia embraced barter in the early days but unfortunately the businesses involved in providing barter used antiquated systems which were expensive and manually intensive," Kritas said.
"Barter in 2023 is a totally different beast. At Barteos, the new age barter system is underpinned and powered by cutting edge blockchain technology that is fee-free, fast, immutable and decentralised.
"Barteos operates using borderless digital currency and a rewards platform that enables businesses to transact fast and easily without down time. As a result, businesses are easily able to source out services they need and offer up their own unused capacity as part of the barter exchange process.
"Barteos is a win win for everyone in the community. Barteos helps businesses to source the things they need while cutting operational costs in the process.
"The Barteos platform is not just another digital currency, it is a game-changer that has taken the world by storm. With technology robust enough to rival Visa Card, Mastercard and PayPal, Barteos is rewriting the rules of commerce and reshaping the future for businesses."
Barteos launched its ambassador program at this year's 2023 Franchising & Business Opportunities Expo in Sydney.
Barteos is a fast growing global barter network that enables peer to peer barter transactions between businesses. The platform is blockchain enabled ensuring high speed, fee-free, secure, decentralised and transparent transactions across borders. Barteos offers a comprehensive ecosystem of benefits for businesses including the ability to trade using a purpose built trade dollar digital currency, a rewards platform that enables businesses to accrue rewards benefits similar to Flybuys and other powerful trading incentives.
Barteos is rapidly expanding nationally and overseas as businesses embrace the benefits of barter and the ability to trade in a fee-free environment.
About Barteos Ambassadors
Barteos has launched a global Ambassador Network of territory licensees that have ownership of geographic areas. Ambassadors receive $25,000 in trade dollar digital currency alongside $200,000 in vested trade dollars as well as 5,000 serialised reward vouchers with $15,000 of print media marketing and in in-field training and coaching.
https://barteos.org.au/