Twitter vs Threads: Who will win?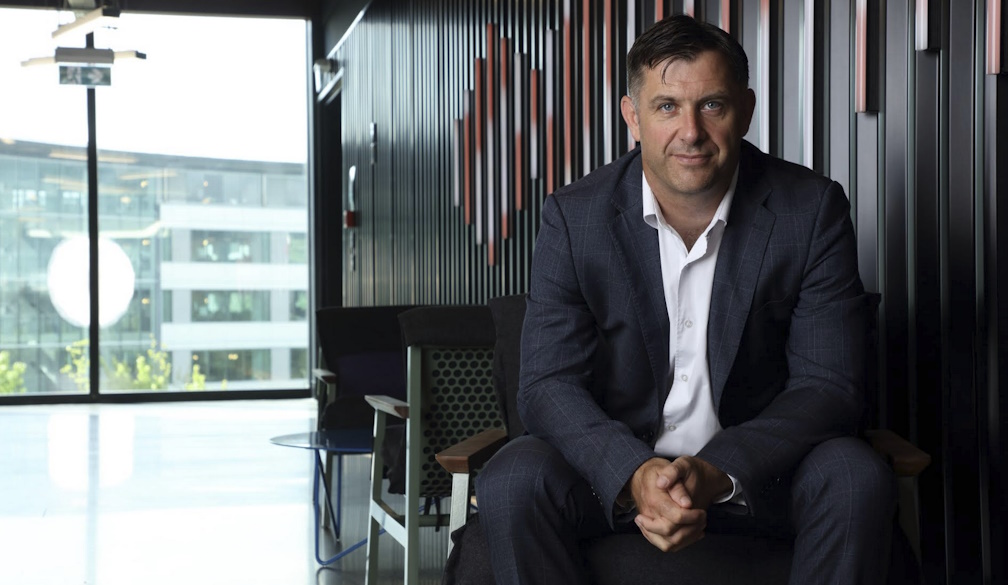 Aside from posting a picture of a lake about a week ago, META chief executive Mark Zuckerberg has barely used his new platform Threads.
Compare that to Elon Musk, the owner of rival social network Twitter, who posts dozens of times daily on his platform and it's clear something isn't quite right in the META/Threads universe.
The data confirms this suspicion. After a speedy climb to 100 million early sign-ups in its first week, the engagement rate on Threads has been rather dismal since the launch, to say the least.
According to analytics, daily active users dropped from about 45 million when it launched on 6 July to only 23 million on 14 July (48% lower). Time spent on site per user also tanked from an average of 21 minutes on 7 July to about six minutes by 11 July (a 71% reduction).
Meanwhile, in the enemy camp, Twitter's engagement rate remained steady throughout July.
As part of the META group of digital companies, Threads had immediate access to Instagram's enormous 2.35 billion users. So, to put Threads' impressive 100 million sign-ups into context, this means only 4.5% of the potential userbase on Instagram are using Threads.


Not exactly a roaring success.
Will Threads become an also-ran social network, along the lines of the disastrous Google + (which also had a brief period of meteoric sign ups)? Or will it catch a second wind and turn into a serious rival for Twitter? It's hard to tell right now.
But a high-level overview of the intangible assets of both Twitter and META/Threads could help us better understand what might happen.
Let's start with an analysis of META/Threads.
Of the 12 types of intangible assets recognised by EverEdge, META/Threads have healthy amounts of at least five – 1) Content, 2) Data, 3) Network Effect, 4) Industry Expertise and 5) Brand.
Content: Neither Threads nor Facebook create any original content. Every piece of content on these platforms is user-generated. However, this valuable content is what compels users to return again and again. Since Threads is a platform that hosts other people's content, it can directly benefit from the engagement this content stirs up on the social network;

Data: With 100 million accounts, the platform now sits on a gold mine of consumer behaviour insights that can eventually be monetised for advertising purposes. Cloud storage firm pCloud found that Instagram collects 79% of its users' personal data and shares it with third parties, including search history, location, contacts and financial info;

Network effect: A social network is only valuable if the people you want to interact with are also part of that network. This is the network effect. In a 2022 Pew Research Centre survey of US teens aged 13-17, only 32% said they used Facebook, down from 71% in 2015. On the flip side, 62% of teens said they used Instagram, which is directly attached to Threads;

Industry expertise: Threads mimics Twitter far too much for its software to truly be an intangible asset. Yet the smooth launch and general functionality of the platform show how Threads clearly benefits from the experience of thousands of smart engineers who know how to run a large-scale social media system;

Brand: This one is a mixed bag. Over the years, both Instagram and Facebook weathered their fair share of controversies. By belonging to the META suite, Threads will be forever connected to these brand problems. However, META is also well-regarded for never going down and boasting a third of the planet as its userbase. That's good for its brand.

What about Twitter?
At a high level, we can identify at least seven intangible assets at Twitter – 1) Invention, 2) Approvals and Certifications, 3) Content, 4) Data, 5) Network Effect, 6) Industry Expertise and 7) Brand.
Invention: While it wasn't the first to offer a "micro-blogging" service, Twitter is now the dominant player in this corner of the internet. It's usually a good sign when an invention turns into a verb, so when people "tweet" their thoughts in the same way they "Google" information, Twitter might as well have been the one that invented micro-blogging;

Approvals and certifications: Twitter has spent millions of dollars aligning with onerous and often contradictory privacy rules in dozens of different countries. So has META. However, Threads is presently unavailable in the EU because its connection to Instagram violates a law against sharing user data between apps. Twitter's compliance makes it the stronger of the two in this regard;

Content: For similar reasons to Threads, Twitter's millions of active users are a major asset for the company since they generate millions of new words every minute on the platform. Without users producing this content, talking (arguing) and sharing memes Twitter would be a desert and its revenue model would fail;

Data: Right now, Twitter is generating so much data that the information can be used to detect important social and perhaps economic trends – even predictions. This data is useful for selling advertising space to get advertisers in front of the correct eyeballs;

Network effect: As more people sign up for Twitter, it becomes a place that others want to visit, which attracts even more people in a positive feedback loop. This is the network effect. As of the second quarter of 2022, Twitter had 237.8 million daily users and is still the preferred publicity platform for celebrities, government officials and corporations;

Industry expertise: Being around for a long time (Twitter was founded in 2006) has generated a lot of knowledge about what works and what doesn't in social media. Twitter sometimes has outages, but its algorithm is a finely tuned machine that keeps people on the site for an average of 20 minutes per day;

Brand: Twitter's logo and the colour blue are widely associated with the brand and the platform is a highly influential tool regularly used by people to amplify social issues. Its general neutrality towards how people use the app also confers positivity.
So, from a 30,000ft viewpoint, there's no clear reason why Threads shouldn't be just as large and influential as Twitter, at least from an intangible asset perspective. And yet Threads doesn't yet appear to be the "Twitter-killer" everyone assumes it will become. Why not?
If we could hazard a guess to explain its quick loss of momentum, it may be something as simple as the kind of people who use Twitter are different to those who use Instagram.
While Instagram's focus on visual media has drawn criticism for harming the mental health of teenagers, photos are everything on Instagram. The biggest accounts on Instagram are notorious for spending far less energy on writing captions than they do on editing the perfect photo.
Instagram clearly isn't the right forum for arguing about politics, which is precisely the niche that Twitter has captured. Love it or hate it, Twitter is the place for verbal combat. Twitter has monetised arguments in a way no other platform can (yet) replicate.
META/Threads wanted to capture some of this market, but the people who use Instagram for the large part don't like to spend time arguing. That's why they're on Instagram. So, the core audience of Threads is completely the wrong demographic for what the new platform is trying to do.
Sometimes a tiny detail like this, emerging from assessing the intangible assets, can be the difference between victory and failure of a project.
Time will tell if Threads can create a better Twitter than Twitter. But it's got a long way to go yet.
Ben Lenihan is a Senior Consultant / General Counsel at EverEdge, a global Intangible Asset advisory, corporate finance and investment firm.