The days of traditional digital marketing agencies are numbered
Written by

Moby Siddique, CEO of RedPandas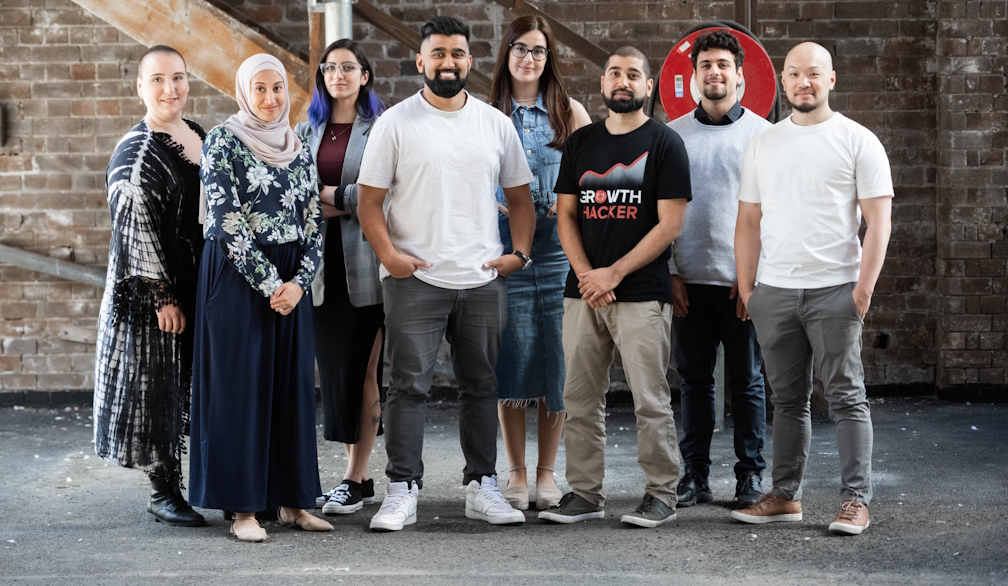 The past decade has seen significant changes within digital marketing. Amid economic instability, a report reveals 38 percent of businesses are moving towards new marketing technologies and platforms. In addition, 36 percent reported prioritising enhancing personalised customer experiences. Now more than ever, it is important business stay ahead with their sales and marketing strategies.
Having experienced both client and agency side, I feel the traditional agency model is broken. Account managers within digital marketing agencies tend to be handling too many clients at once, slow in progress, and unable to deliver quality content to you.
Aiming to redefine the client and agency relationship, I co-founded RedPandas with the aim of breaking the traditional agency model. Observing the gaps marketing agencies were failing to address, our company seeks to empower our clients beyond the conventional route of digital marketing retainers. RedPandas works at every stage in the buyer's journey to close the gap.
As a digital marketing agency, RedPandas offers the traditional support options to companies seeking marketing 'Done For You'. But unlike other agencies, we work to make ourselves redundant so you never need to hire another marketing agency again.
How we do this is via 'Done By You' coaching and training helping clients transition to in house marketing without reliance on external services. RedPandas empowers organisations with sales and marketing training/coaching, ultimately improving business sales and ROI.
We recently announced our company's strategic acquisition by US powerhouse and sales and marketing training company, IMPACT. This merger strengthens what Red Pandas can offer to our clients, welcoming more opportunities to transform digital marketing for businesses across Australia and the Asia-Pacific.
Both RedPandas and IMPACT have trained companies through a customer-first, education led framework 'They Ask You Answer' (TAYA) created by IMPACT owner, Marcus Sheridan. Used by thousands of companies worldwide, TAYA involves a two-step approach to sales and marketing to Works at every stage in the buyer's journey and close the gaps. This way, we ensure your marketing strategy effectively addresses customer questions and concerns.
Rather than relying on continuous external support, we provide the tools and resources to build the skills of our clients' sales and marketing teams. RedPandas operates in an honest, transparent, and intuitive way and treating your businesses if it were our own. We stand apart from other marketing agencies, ensuring our clients are eventually able to run their marketing strategy and delivery independently.
RedPandas negates the cost of hiring external marketing agencies and paying them indefinitely. We provide services to match each clients' growth strategy to ensure greater success, continuing to offer clients looking for traditional full-service digital agency.
Our education-led approach ensures we build trusting professional relationships with our clients, allowing us to understand our clients' concerns, needs and barriers and provide solutions to increase their sales and ROI​.
To stay ahead of the changing digital marketing landscape, no company's strategy will look the same and RedPandas provides services to match each client's needs We ensure our role is reduced over time so you can invest on building internal sales and marketing expertise internally – increasing traffic, leads and sales for your business as a result.
We're here to shake up the digital marketing industry by redefining the agency/client relationship and ensure you reach greater success.
About Redpandas:
Redpandas is a digital marketing agency that specialises in marketing automation and plugging the holes in the customer's buyer journey. The agency works at every stage in the customer's buyer journey to help client's close the gap. Redpandas operates as a traditional 'Done for you' full-service agency but also as a 'Done by you' agency that trains businesses to take their marketing in-house and exponentially improve their lead and sales numbers without the help of an external agency. RedPandas based in Sydney and operates Australia-wide. The agency has a global footprint and were acquired by IMPACT in 2022. https://www.redpandas.com.au/