Setting your business apart from the crowd using CGI technologies and solutions
Written by

Business Daily Media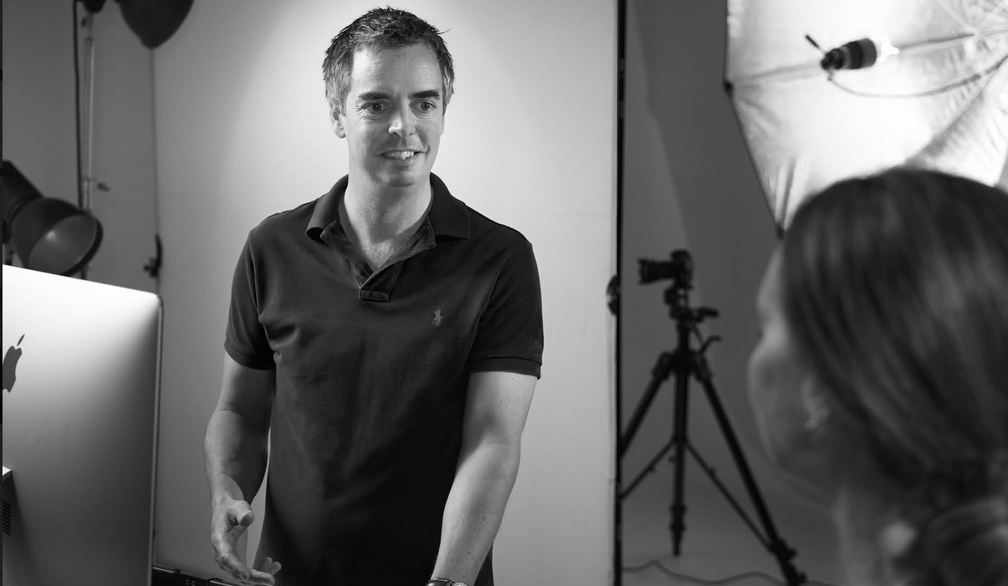 Content is king. A phrase we've heard over and over again. But market leaders are increasingly turning to clever, faster and more memorable ways to communicate. What does that mean and how is it effective? 

In the constantly evolving and digitally optimised business landscape, staying ahead of the competition is critical. Companies, brands and products that stand out and remain top of mind provide memorable and easy to view visual experiences, which help purchase decisions, and most importantly, communicate with purpose-driven and purpose-built content.
Cutting-edge solutions, such as Computer-Generated Imagery (CGI) technologies, are strategic marketing tools that can be applied to any industry or business, taking content from visual to effective. Content that grabs attention, drives action and is memorable, strategic and engaging.
According to a survey conducted by Deloitte, businesses that leverage CGI technologies and solutions in their marketing and product visualisation strategies are a step ahead of their competitors. The study found that companies implementing CGI experienced an average increase of 27 percent in customer engagement, leading to a 19 percent rise in sales conversion rates compared to their competitors, who relied solely on traditional imagery.
Computer-Generated Imagery (CGI) technology is the usage of computer graphics and digital techniques to create and enhance visual content. This comes in many shapes and sizes, including, but not limited to, 3D product rendering, animation, 3D model animation, virtual reality and more. Almost all industries can implement – leveraging as part of their product marketing strategy to create high-quality content imagery.
So, how does CGI set your business apart from traditional photography and visual content?
1. Better content that fast tracks purchasing decisions at a glance.
In many ways, CGI technology is similar to traditional photography methods. When implemented correctly it's a digitally transformed and advanced version built on the foundational practices of photography, yet with distinct advantages. Unlike traditional photo shoots, there is no requirement to physically transport products from one location or country to the other and crucial decisions can be made without the pressure of time constraints that are typical in a photoshoot.
However, having a professional photographer as part of your CGI team is invaluable. A photographer's expertise in composition, lighting, and attention to detail adds a layer of realism and creativity that resonates with consumers, elevates brand identity, and drives sales in today's competitive marketplace.
2. Flexible and cost-effective
What sets CGI apart from traditional photography is its remarkable flexibility and cost-effectiveness in creating additional content without the need for scheduling another shoot (and bonus, minimal extra cost!). By eliminating the necessity for physical products, and because you can build inspiring content without the need for a time-consuming photoshoot, 3D product rendering accelerates the generation of marketing content.

Marketers can create imagery even before the final production of physical products, maximising efficiency and gaining a head start vs your competitors.
As everything is achieved through CGI technology, the logistical challenges often associated with traditional shoots—such as travel, props, product shipment, and set design—are effectively eliminated, streamlining the process and reducing potential complications and delays.
3. A competitive advantage for businesses of today
It's the old saying for marketers that 'content is king' but is this true? In fact, it's the right content that is going to move the dial and drive business and sales outcomes.
CGI technologies allow businesses to invest in a strategy that allows you to produce and maximise content in a strategic and cost-effective manner. It's economies of scale - the more you invest in CGI technologies the more cost-effective it's going to be in the long run and easier to make changes, as required, during the production process.
Once the 3D model is optimised, marketers can easily generate multiple pieces of content at short notice, meeting the constant demand for more content in today's workplace—and of course, an undeniable advantage for marketing professionals.
How to implement?
If you are interested in implementing CGI solutions to elevate your product imagery, whether it's for an upcoming marketing campaign or simply to enhance your content imagery, take some time to research professional 3D product renders in your area. If you can imagine it, you can do it.
Author Bio: Tim Morison
Tim is a hands-on creative with more than 20 years' professional photography experience, an expert eye for detail and a drive to create best-in-class imagery. As the founder and creative director of Insite Imagery, Tim provide clients with confidence for a smooth end-to-end experience of image consultancy and production support.
Connect with Tim on LinkedIn: https://www.linkedin.com/in/tim-morison-9977aa27/
Company Bio: Insite Imagery

Insite Imagery is a team of 3D artists and animators, professional retouchers, video editors and photographers. Using real-world photographic experience and a photographer's eye, Insite creates high quality product, lifestyle and 360 CGI that are truly photo realistic. Insite works with household names such as Electrolux, Vintec, AEG, BeefEater and Westinghouse amongst others.
Learn more here: https://insiteimagery.com/
Connect with Insite on LinkedIn: https://www.linkedin.com/company/insite-imagery/