eBay Ventures invests in luxury dress sharing platform The Volte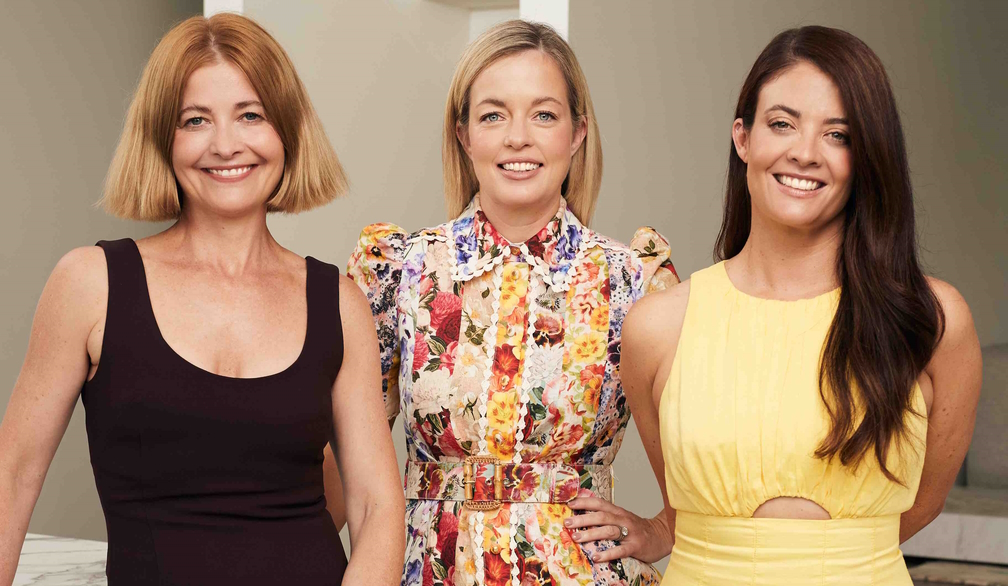 Luxury dress sharing platform The Volte has closed its Series A capital raise led by eBay Ventures, eBay Inc.'s venture capital investment arm.
In connection with the investment, the companies are also planning to enter into a commercial partnership which will build on eBay's longstanding commitment to recommerce, with an aim to bring significant benefits to sellers, buyers and brands.  
The Volte CEO and co-founder, Bernadette Olivier, said the investment reinforces the global consumer shift away from disposable fashion.
"Key to the fashion industry becoming sustainable is for better-made, high-quality items to stay in circulation for longer. Our partnership with eBay will strengthen The Volte's ambition to grow the circular fashion economy in Australia and we are already working with eBay Australia on several initiatives that will reduce fashion disposability," says Olivier.
eBay Australia's Head of Fashion, Brooke Eichhorn, says, "eBay has long been a champion of fashion recommerce, with 16 million pre-loved fashion items listed for sale on eBay.com.au in previous years[1]. This partnership with The Volte will enable us to continue challenging and changing what it means to buy, sell and love fashion," says Eichhorn. "Buy now, earn now, sell later are opportunities that last a lifetime. By pioneering greater accessibility, transparency and sustainability – we are way ahead of the curve in making fashion go further."
The Volte, which doesn't hold any inventory, instead allowing individuals to monetise and earn income from their designer wardrobe, has exploded in popularity.
It's now one of the largest designer rental marketplaces globally. Month on month bookings have already doubled in 2023 with more than 70,000 dresses listed on the platform and 300,000 monthly active users.
On average a dress is rented out nine times on The Volte, however, some popular dresses see hundreds of requests with many lenders earning more than $100,000 a year renting out their designer wardrobe.
"We are all about encouraging people – and making it possible – to purchase better quality clothes, moving away from the fundamentally flawed fast-fashion model," says Olivier.
"This has the potential to disrupt the $420 billion fast fashion industry. Consumers can look at fashion as an investment, rather than as disposable."
The Series A investment round, which was oversubscribed at approximately $4M AUD, also included investment from venture capital firm BetterLabs.
Fashion powerhouse Kellie Hush joined the startup in 2022 taking on the role of Creative Director.
In October last year, The Volte announced a revolutionary direct integration with retailers and designers allowing users to instantly list newly purchased items for rental and allowing designers to earn royalties from their items each time the item is rented or on-sold.
According to the Australian Fashion Council's 2023 Clothing Data Report, Australia is the second largest consumer of fast fashion after the U.S. The report states on average each year, every Australian buys 56 items of clothing and over 200,000 tonnes of clothing is sent to Australia's landfill.
The Volte is one of the largest designer fashion rental marketplaces globally connecting borrowers and lenders to more than 70,000+ designer dresses in size 6 to 20+. The online platform allows individuals to earn income from their closets, and borrowers to rent a designer dress for a fraction of the retail price. Founded in Perth, Australia, in 2017 by four women, The Volte is at the forefront of digital fashion recommerce and has created a brand integration that generates additional revenue by empowering brands and their consumers to see the value in designer fashion.
eBay Inc. (Nasdaq: EBAY) is a global commerce leader that connects people and builds communities to create economic opportunity for all. Our technology empowers millions of buyers and sellers in more than 190 markets around the world, providing everyone the opportunity to grow and thrive. Founded in 1995 in San Jose, California, eBay is one of the world's largest and most vibrant marketplaces for discovering great value and unique selection. In 2022, eBay enabled nearly $74 billion of gross merchandise volume. For more information about the company and its global portfolio of online brands, visit www.ebayinc.com.