Tina Jowett: Leading expert in native title law hopes her work will generate a greater understanding of First Nations culture and encourage more women to the Bar
Written by

Tess Sanders Lazarus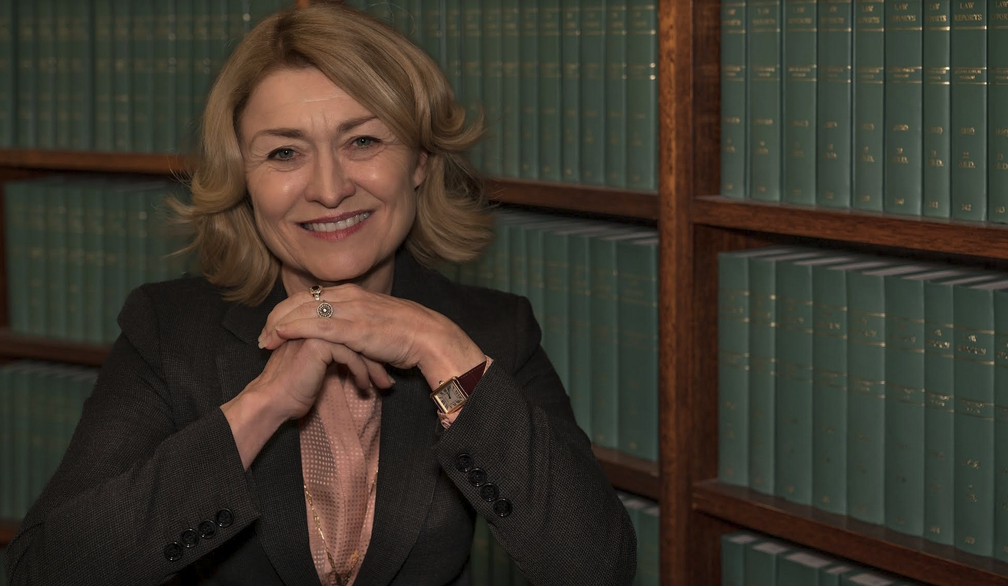 Tina Jowett is one of Australia's leading barristers in the field of native title. This niche area of the law ensures the protection and preservation of lands for future generations of First Nations under their traditional laws and customs.
"I have been working in native title since it was recognised by the High Court of Australia in 1992. Yet despite its longevity it is still one of the most misunderstood legal practice areas in the country," Ms Jowett said.
"I really hope that through my work and the work of others in this area of the law we can create a greater understanding and awareness of native title and the benefits it delivers to all Australians.
"Sadly, many people just think it is about money and ownership, but this could not be further from the truth. At its core, it is about the legal recognition of the relationship between First Nations communities with their land. They have been living on their country for millennia. Native title ensures that traditional country can be protected by those who know it best. This recognition gives First Nations people agency to protect their land, celebrate their culture and create sustainable environmental outcomes for future generations."
Ms Jowett is highly respected for her groundbreaking work in the area of native title law. One of the few women who specialise in this area, she is respected for her tenacious yet approachable style with First Nations clients and legal professionals alike.
Throughout her career, she has worked on some of the country's most high-profile native title claims, including the Noongar claim over Perth and the Yindjibarndi claim that covered the Fortescue Metals Group (FMG) Solomon Hub project. FMG appealed the case to the High Court. The case resulted in the recognition of the Yindjibarndi's exclusive possession native title over FMG's Solomon Hub project. This area comprises the Firetail, Kings Valley and Queens Valley mines with a mining production capacity of 75 million tonnes per annum earning FMG $10 billion last financial year. Her next big case is acting for the Yindjibarndi seeking compensation for the Solomon Hub project.
"Greater understanding of native title will help break down barriers and also foster a more conciliatory approach to the management and resolution of legal proceedings between parties. Ultimately, it is about how we manage our country's history, heritage and relationships to ensure we have a sustainable future together as people. I hope people can understand native title better and be proud of our First Nations people and their ability to manage land sustainably," Ms Jowett added.
"While many will argue that it is not our role as legal professionals to do this, I do genuinely feel that as someone who specialises in this field of law, we also have a responsibility to ensure that its relevance, application and compliance is communicated in a way that everyone can understand.
"If you understand something, you have a better chance of appreciating it regardless of whether you agree with it or not.
"There are many things I would like to achieve in my sector and bringing a greater understanding to the area of native title law is one key goal. Encouraging more women into this field of the law is another.
"It is so important that more women become barristers and work in native title because, culturally, many Indigenous women feel comfortable working with women when sharing their life stories for a native title claim.
"I am passionate about my work because it is rewarding. I try to assist First Nations people to voice their concerns and seek better outcomes about land management and community benefits. Native title claims are exciting, adventurous and intellectually challenging. My work takes me to many remote places that most European Australians have never been to, and never will."
The importance of female counsel in native title claims
"Often Aboriginal women will only speak with women about evidence specific to women. For this reason I consider that it is essential that more women become involved in the area of native title," Ms Jowett said.
"More female barristers in native title law will mean that more Indigenous women will be able to share their stories and culture and be part of and add value to the process."
According to Ms Jowett, there are significantly more male counsel than there are female counsel who specialise in native title, and yet, women bring a special benefit and are able to put female Indigenous women at their ease when working with them as witnesses.
"It is very difficult to prepare and present evidence of Indigenous witnesses, which is a critical part of any native title claim. Due to my experience, I interview most of the Indigenous witnesses and lead their oral evidence in court. Proofing witnesses can take place under difficult and uncomfortable circumstances in remote and regional areas," Ms Jowett continued.
"Most of the Indigenous evidence is adduced in 'on-country' hearings where Judges attend far from their city-based court rooms. Over the years I have learnt some language and become cross-culturally proficient so that I can work with female Indigenous witnesses. I work with anthropologists, archaeologists, historians and linguists to prepare expert reports for native title proceedings. My knowledge is constantly evolving."
Advocating for Australia's First Nations people
"I am privileged to be considered a leading native title counsel in Australia after building my career and reputation in this field for over 25 years. I practice all over Australia. Most of my clients are from Western Australia, South Australia and Queensland," Jowett said.
Over the years Ms Jowett has also undertaken numerous pro bono cases.
Appreciating First Nations people
"Australia is home to over 400 different Aboriginal peoples, each with their own language and territory. Indigenous peoples have rich, ancient cultures and make valuable contributions to our world heritage due to their ancient wisdom, traditional knowledge and innate understanding of how to manage and find balance in ecosystems," Ms Jowett said.
"It's empowering and inspiring to be part of the native title process by helping First Nations people get lawful access to hunt and camp on their land. When I think of the future of Australia, I think of us as a country that is, at the same time, both modern and traditional. It's a place where people who have come from different lands respect and value and forge new relationships and experiences with Indigenous peoples. More and more Australians are acknowledging the traditional lands they live and work on and I believe that has come about because of native title."
About Tina Jowett
Born in the coal mining town of Cessnock in the Hunter Valley, NSW, Tina Jowett is a leading expert barrister in native title law with a national practice. Her chambers are at Sixth Floor Windeyer Chambers, where she is a Board member and Treasurer. She is also an interstate member of Francis Burt Chambers in Perth. She is the general editor of LexisNexis Native Title News. Native title was first recognised in Australia in 1992 by the High Court in the Mabo (No 2) case, so Ms Jowett has been at the forefront of the law since its inception. She has worked on a number of high-profile native title claims.
www.6windeyer.com.au