Ignition celebrates 10 years transforming business for the professional services industry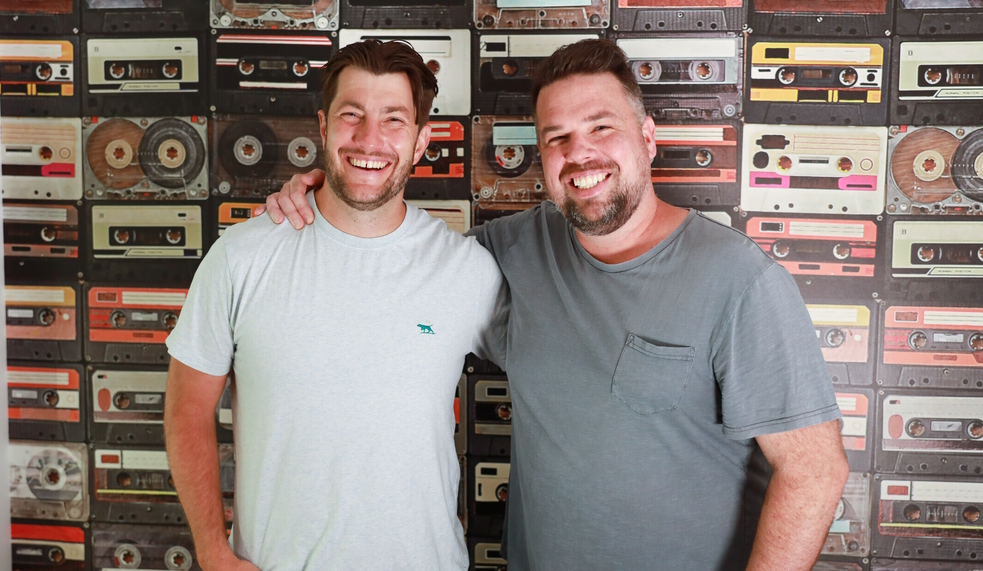 Ignition, the world's first client engagement and commerce platform for the professional services industry, is celebrating a decade of transforming the way people in professional services and their clients do business together. 
10 years ago, accounting firm owner and Ignition co-founder and Chief Executive Officer Guy Pearson wanted to find a better way for his firm to engage clients, bill and get paid for their services while delivering great client experiences. On 19 February 2013 in Sydney, Guy Pearson and co-founder and Chief Product Officer Dane Thomas came together to officially launch Ignition (then Practice Ignition) to help accounting and bookkeeping firms automate tedious manual processes such as proposal creation, invoicing and eventually payment collection.
Fast forward to today and Ignition's client engagement and commerce platform services more than 6,000 customers worldwide in a range of industries including accounting, marketing, consulting and financial services. The company has fast become one of Australia's fastest growing tech startups following in the footsteps of Xero and SiteMinder, raising over USD $75 million to date to accelerate its growth globally, with a key focus on the US market.
Ignition continues to enhance its platform capabilities through strategic partnerships with companies like Stripe, Intuit, Gusto and Xero. Notably, its partnership with financial infrastructure platform Stripe has seen Ignition create a world class integrated payments solution. 
Since 2013, Ignition has achieved: 

USD $2.7 billion (AUD $4b) client payments processed 

USD $1 billion (AUD $1.5b) in client payments processed in 2022 alone 

1.1 million clients engaged and 2.3 million proposals accepted 

Over 6 million payment transactions facilitated on the platform 

Saving customers on average over 18 hours per week engaging clients, managing scope changes, and billing, collecting and reconciling payments
Guy Pearson, co-founder and Chief Executive Office of Ignition, said, "It feels like just yesterday that Dane and I were drawing up the plans for Ignition on a white board. We are proud of the growth and impact we've achieved to date and are grateful for everyone who has supported us on this wild journey, in particular the 6,000+ customers who have adopted Ignition to make their everyday lives easier. The next decade will be focused on improving efficiency and cash flow for customers, while scaling our unique IP to more firms."
Nick Muldoon, an early investor of Ignition, said, "I've had the great privilege of sitting on the sidelines, watching Guy, Dane and the team grow Ignition from a small startup into an Australian tech success story. In 2013, I saw the opportunity for Ignition to disrupt accounting firms burdened by a fundamentally broken business model and manual payment processes. Today the company's mission and potential to transform the way people do business together around the world remains unwavering. I'm proud to be a part of Ignition's story and can't wait to see the innovation the team brings to professional services in the next 10 years."
Long-standing Ignition customers like bookskeep in the US and Slipstream Group in Australia use the platform to create digital proposals to engage new and existing clients, and automate billing and payment collection to improve cash flow, grow revenue and scale their business. 
Cyndi Thomason, President, bookskeep, United States, said, "Since I've been using Ignition for the past roughly 10 years, the aggravation around creating proposals and collecting the funds is gone. With Ignition we are able to generate our proposals in a very standardized way. We collect the money before we even start. And it's just given me the time to work on other aspects of the business, because this part is totally standardized and automated."
Sharon McClafferty, CEO Slipstream Group, Australia said, "A really simple rule in any business is to make it easy for people to pay you. And that is one thing that Ignition does for us and we absolutely love it. It has permeated through our client journey, but also through our team. It's just one of, if not the most important tool for this business day to day."
To celebrate its 10 year anniversary, videos and interviews with Ignition co-founders and customers will be released over the course of the month, looking back on the company's journey and key milestones to date. To find out more, you can read Guy Pearson and Dane Thomas' 10 year anniversary blog or follow the celebrations on Ignition's social channels:

LinkedIn: https://www.linkedin.com/company/ignition-app/

Facebook: https://www.facebook.com/IgnitionApp/

Twitter: https://twitter.com/ignitionapp