Plan for Financial Success with a Fractional CFO for Startups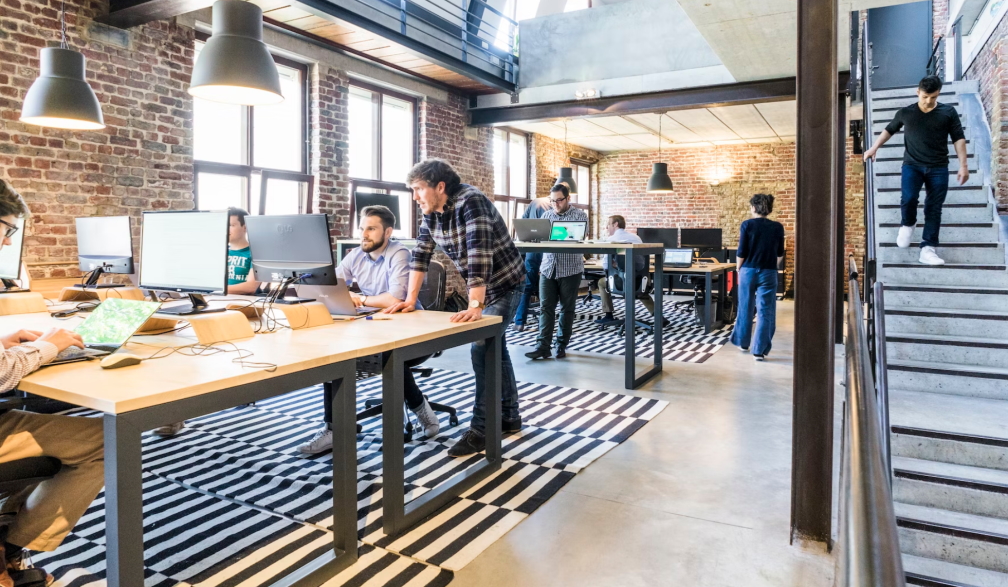 As an early-stage founder, you need more than just a financial advisor. You need someone who can take care of the day-to-day financial tasks and guide you through critical decisions so that you can focus on growing your business. That's where fractional CFOs come in.
These experts work with companies to create a financial roadmap that supports their growth strategy and allows them to focus on what's most important, achieving their goals and building something great.
A Fractional CFO Can Help You Forecast
The best way to see the big picture is to forecast your business. If you can't predict cash requirements, your company may face a shutdown. According to a recent study, over 60% of companies face cash flow problems worldwide.
A fractional CFO can help you determine how much cash your company will need over time based on your current financial situation and future growth plans.
Your revenue trend line will show whether you're growing or losing ground in revenue generation. A decline in sales could be due to poor product offerings, market saturation, or even an economic downturn affecting all businesses within your industry.

Your expense trend line will give you insight into how quickly expenses increase or decrease compared to income gained from sales. Suppose costs are increasing faster than revenue earnings. In that case, something needs adjustment. Either there's too much overhead associated with running operations, or insufficient cost-control measures have been put in place.

The profit margin gives insight into whether profits are being maximized through efficient use of resources and effective management strategies like cost-cutting measures.

How a Fractional CFO Can Help With Cash Flow Forecasting and Management
A fractional CFO will help you forecast your cash flow and manage it. Cash flow is the lifeblood of your business, and a professional specializing in this area can offer you several services to help ensure your company is getting everything it needs to thrive.
Why is cash flow so important? It's not just about making sure you have money when you need it. It's also about maintaining an accurate snapshot of how much money is coming into or going out of the business at any given time. This enables you to make informed decisions regarding where best to direct new capital, how much risk to take on, which vendors should be paid first, and so forth.
Making all such decisions requires skills to read and understand cash flow statements. A fractional CFO will offer you professional services for the same while costing a fraction of hiring a full-time CFO.
A Fractional CFO Knows How to Make Your Capital Work for You
One of the most prominent challenges startups face is capital. A fractional CFO for startups can help you make your capital work for you, and it doesn't matter if your business is getting off the ground or has grown to be a well-established company.
There are many ways that a fractional CFO can help you use capital to increase revenue, improve operations, reduce risk, and more. Here are some examples:
Reducing taxes: Making good financial decisions can help reduce taxes owed at the end of the year by increasing tax deductions, offsetting losses from prior years, etc.
For example, if you're a small business owner, you may be able to deduct the cost of using your vehicle for business purposes. This can also help reduce your tax liability if you itemize deductions on Schedule A.
Use the capital to reduce risk: A fractional CFO knows how vital cash flow is for any startup or small business owner because it allows them freedom when making decisions about their companies' growth plans.

A Fractional CFO Can Help Formulate a Growth Strategy
A fractional CFO can help you formulate a growth strategy. Before starting any new business, you must plan how your company will grow and evolve. This is called the company's "growth strategy." Your growth strategy should be based on your strengths and weaknesses so that you don't waste money trying to do everything at once.
It also needs to be aligned with your vision and mission statement so that all of the decisions made by employees are consistent with what has been promised in those documents. An excellent fractional CFO will help draft this plan in a way that makes sense for investors and customers.
According to Gartner, around 85% of organizations are going under financial transformations. However, 70% of the transformations fail. The reason behind the failure is a lack of strategic planning. A CFO with the right skills and understanding of your business model can help you craft a growth strategy that will ensure success.
How to Choose the Right Fractional CFO for Your Startup
If you're considering hiring a fractional CFO to help your startup succeed, it's essential to consider the right factors. First, ask yourself two main questions:
What does this position need?

What experience does it require?
For starters, your company doesn't need just any old CFO. You need one who can provide the correct service and support for your business and its employees. Look for a service provider who can offer comprehensive services. These services may include:
Pro-forma financial statements

Equity and debt planning

Business plan development

Exit planning

Pitch deck development, etc.
Additionally, look for someone who can seamlessly fit into your team culture, someone who will make everyone feel comfortable working with them regularly. Last but not least, choose someone with an excellent customer service track record to ensure that all interactions between you and your new administrative assistant go smoothly.
Conclusion
The concept of a fractional CFO isn't new. It simply helps startups find financial guidance by giving them the right resources. A full-time CFO would be too expensive for a startup, and an entrepreneur may not need those services in the first few years after launch. 
A full-time or part-time hire could also overburden the company with too much responsibility from one employee, especially when that person is still learning about the industry and its challenges.
If you're a startup looking to grow, a fractional CFO can help you. They are experts at helping companies plan for success by creating financial strategies that work for the company and its investors. Their experience working with startups means they know what it takes to run a business at this stage in its life cycle, and they can help make sure yours is on track for long-term success.