How Sportsfinda Founder Ahmad Elhawli is helping Australian sporting and fitness start-ups
Written by

Media Release Service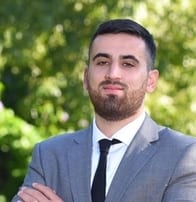 Australian sporting and fitness SMEs are receiving increased digital exposure thanks to e-commerce marketplace Sportsfinda. Founder and sports fanatic Ahmad Elhawli started the online site in March 2018 with the vision to level the playing field for grassroots companies, helping them gain traction to grow past the start-up phase.
Unlike many large-scale online marketplaces, Sportsfinda.com.au has found its niche by aggregating Australian sporting and fitness products only, primarily through small businesses who don't yet have the financial backing to do a lot of marketing themselves.
More than 30 Australian brands have already signed up and Sportsfinda.com.au now offers a wide range of products across sports gear, supplements, equipment and activewear.
Encouraging the entrepreneurial spirit
Elhawli learnt at an early age what it takes to make a business successful. He dedicated his time to mastering digital marketing, with a formal education from Swinburne University and further Honours from RMIT, where he achieved a master's degree in Marketing.
Boasting over a decade's worth of in-house experience, Elhawli initially launched Business Wilderness, a podcast service that gives entrepreneurs an insight into the different stages of running their own organisation – the good, the bad and the ugly.
Armed with the theoretical experience and significant digital marketing expertise, Elhawli was once again ready to hit the ground running with his own organisation – leading to his brainchild Sportsfinda.com.au.
Sportsfinda putting Australia on the e-commerce map
Sportsfinda.com.au curates products from Australian businesses, who are trying to increase sales in a short period of time.
"From personal experience, I know how hard it can be to get your products into large retailers. Sportsfinda.com.au helps business owners cut out the middle-man and head straight to the consumer, reaching their target audience in a cost-effective manner."
Vendors can sign up to the site for free with a quick approval process. Sportsfinda.com.au also provides a back-end sales tools and support team should individuals encounter any issues.
"We're here to help our clients reach a larger audience and reduce costs which would've otherwise been spent on marketing or supplier retailer costs," he said. "We've simplified the upload process, making it as seamless as possible, taking the pain out of direct sales and allowing business owners to better spend their time and money elsewhere."
Sportsfinda.com.au monitors and analyses customer trends to help identify opportunities for clients.
Since its launch, Sportsfinda.com.au has received over 5,000 monthly unique visitors to the site, averaging thousands of sales monthly. The company takes a modest 9.5% commission off each sale.
While the figures are impressive, Elhawli maintains that it isn't just about the sales.


"Although it's great to watch Sportsfinda.com.au grow financially, our vision is to help local businesses grow," he said.
Elhawli has high expectations for Sportsfinda.com.au, with a target of 500 Australian-owned businesses selling their products on the site in the next three years.