Run Your Business The Right Way With These Useful Tips
Written by

NewsServices.com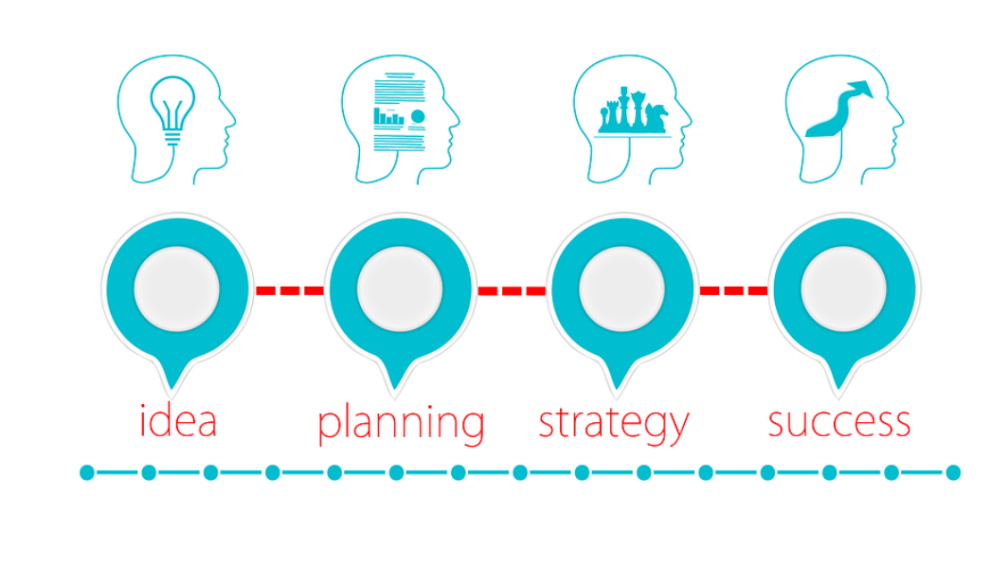 Starting and running a business is not easy. It takes a lot of hard work, dedication, and perseverance to be successful. But with the right tools at your disposal, it can be done.
Here are eight tips that will help you run your business the right way.
Do the Research
Before starting any business, it's important to do your research. This means understanding the industry, your competition, and your target market. It also includes thinking about many aspects of your future business -  such as your marketing strategy, financial projections, how you're going to manage any device with remote access if you plan on having more users, and how you're going to find the right location. Also, paying attention to personal finances is important. Make sure you have enough saved up to cover any personal expenses before diving into a business venture.
Additionally, you should have a clear understanding of your goals and objectives. What are you hoping to achieve with your business? What are your long-term goals? Once you have a good grasp of all of this information, you can move on to the next step.
Create a Business Plan
Once you've done your research, it's time to put together a business plan. This document will outline your business goals, strategies, and how you plan on achieving them. A business plan is essential for any business - large or small. It will help you stay organized and focused on your goals.
However, don't get too bogged down in the details. A business plan is a living document that you can always come back to and revise as needed. As your business grows and changes, so too will your business plan.
On the other hand, if you're looking for outside funding, such as from a bank or investor, you will need a more formal business plan. This type of business plan is often longer and more detailed than the one you would use for internal purposes.
Deciding on a Structure
One of the first decisions you'll need to make when starting a business is what legal structure it will take. There are several different options to choose from, each with its own set of pros and cons. The most common structures for small, starting businesses are sole proprietorships, partnerships, and limited liability companies (LLCs).
Proprietorships and partnerships are less complicated and less expensive to set up than LLCs. However, they offer the owner(s) less personal liability protection. LLCs offer more protection for the owner(s), but they are more expensive and complex to set up. If you want to learn more about the different legal structures for businesses, make sure to ask a lawyer or accountant.
Obtaining the Necessary Licenses and Permits
Depending on your type of business and where you're located, this could mean obtaining a business license, a resale permit, a zoning permit, or other permits. If you're not sure which permits you will need, the best place to start is your local Chamber of Commerce or Small Business Development Center. They will be able to guide you in the right direction.
For instance, choosing a name for your business is an important step in the process, but you also need to make sure that the name is available and not already trademarked. You can do a quick search on the US Patent and Trademark Office's website to check.
Choose a Location
The next step is to choose a location for your business. This is important for both online and brick-and-mortar businesses. For online businesses, you need to consider things like website hosting and shipping logistics. For brick-and-mortar businesses, you need to find a location that is convenient for your customers and has the right zoning.
You also need to make sure that your chosen location can accommodate your business needs. For example, if you're planning on opening a restaurant, you need to make sure that there is enough kitchen space. If you're starting a retail business, you need to make sure that there is enough space for your inventory.
Set Up Your Accounting System
One of the most important things you need to do when setting up your business is to set up an accounting system. This will help you keep track of your income and expenses. There are many different accounting software programs available, so you need to find one that is right for your business.
You also need to get a tax ID number from the IRS. This will allow you to file your taxes and open a business bank account. Also, if you plan on hiring employees, you will need to get an Employer Identification Number (EIN).
Finding a reliable and experienced accountant who can help you choose the right accounting software and set up your tax accounts is essential.
Creating a Marketing Plan
No matter what type of business you're starting, you need to have a marketing plan. This will help you reach your target market and promote your product or service. There are many different marketing channels you can use, so you need to find the ones that are right for your business.
Some common marketing channels include online marketing, social media, print advertising, and word-of-mouth. You need to identify your target market and choose the marketing channels that will reach them. You also need to set a budget for your marketing efforts.
Consider the Insurance You Need
Getting the right insurance will protect you and your business in the event of an accident or disaster. The type of insurance you need will depend on your business type and location.
For example, if you have a home-based business, you need to make sure you have adequate homeowner's insurance. If you have a brick-and-mortar business, you need to get commercial property insurance. And if you have employees, you will need worker's compensation and unemployment insurance.
You can get insurance through an insurance agent or broker, or you can purchase it online. Make sure to compare rates and coverage before you buy.
Starting a business can be overwhelming, but by following these eight tips, you'll be well on your way to success. Make sure to consult with an accountant and an insurance agent to make sure you have the right coverage for your business.
And don't forget to create a marketing plan so that you can reach your target market. With these essential steps in place, you'll be well on your way to running a successful business.