What is Omnichannel marketing and why is it important for small businesses?
Written by

Vijay Sundaram, Chief Strategy Officer at Zoho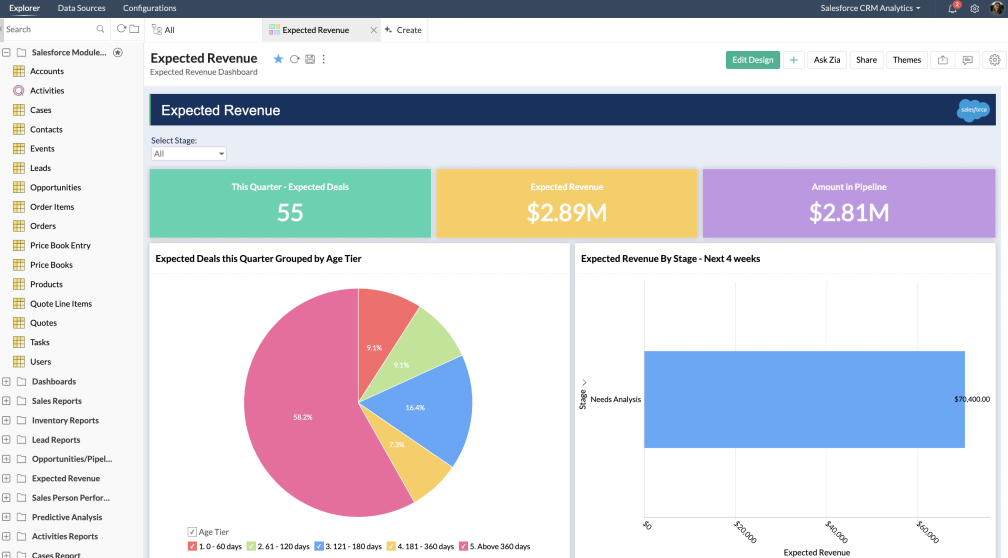 Omnichannel marketing is a contemporary strategy that relies on numerous different pieces of content spread across various media designed to build brand awareness and drive revenue. Traditionally, Australian small businesses are either unaware of omnichannel marketing or reluctant to implement it because it's perceived as either too costly or complex. On top of these fears are the daunting array of tools traditional marketers use daily to build and run their various campaigns. However, by adopting a comprehensive marketing platform, small businesses can streamline the number of tools required for omnichannel marketing.
Today, many mid-market and enterprise businesses are benefiting from omnichannel marketing efforts, leaving small businesses at a competitive disadvantage. Competition is not just against these businesses, though. As election campaigning intensifies, The Coalition has committed to creating 400,000 new small businesses if elected. In an already vibrant, competitive, and small business-friendly environment, omnichannel marketing is essential for standing out not only against bigger businesses, but the growing pool of small businesses. Here's how your small business can leverage omnichannel marketing.
Omnichannel starts with unification
Small businesses looking for holistic solutions, which are user-friendly and consolidate workflows and data, are best suited for omnichannel marketing. Platforms, not individual apps, are more valuable to small businesses, particularly those like Zoho Marketing Platform, allowing users to create and manage email campaigns, social media, surveys, webinars, events, and other omnichannel activities from one interface.
Perhaps the biggest advantage of a consolidated approach to omnichannel marketing is the access to real-time, unified customer data. Business intelligence services, many of which are automated, allow small businesses to analyse how, when and why customers engage with them. With these insights, businesses can target customers with relevant marketing on the right channels, all personalised to their unique journey or area of interest.
Too few small businesses are utilising an effective omnichannel marketing strategy, but for those that take the plunge the short-, medium- and long-term benefits can be significant.
Prioritise channels strategically
Small businesses can boost their cost- and labour- efficiency by integrating sales solutions, like a Customer Relationship Management (CRM) solution, within their marketing platform. This ensures everyone has a better view of existing customers and ongoing activities. Customers that have expressed a positive experience to a sales or support agent can become brand ambassadors in marketing, for example. When data flows, teams collaborate.
The key is to start small then grow strategically and sustainably. Begin with two or three channels that have been fruitful for your business in the past, whether that's social media, influencer marketing or SEO (Search Engine Optimisation). Once you've created a strong foundation, adding more channels allows you to gain a fuller picture of customers and become even more insights-rich and targeted. The more channels you add, the greater the workload and commitment. This, therefore, is why comprehensive platforms that centralise data, automate actions and simplify the entire process are so beneficial for small businesses.
From siloed multichannel to streamlined marketing
Omnichannel and multichannel marketing are entirely different strategies. An effective omnichannel unifies diverse online and offline marketing actions so that campaigns complement one another rather than existing in isolation. A multichannel marketing strategy, on the other hand, requires dozens of applications - tools that are often siloed and require masses of time and expertise to extract actionable insights and useful data.
Even though multichannel marketing sounds like the domain of only big business, most small businesses already engage customers across multiple channels. Ultimately, omnichannel is a way for small businesses to unify their existing marketing efforts through a comprehensive marketing platform to enhance customer experience and boost the quantity and quality of engagement. With the right solutions and a considered and unified approach, omnichannel marketing is not only obtainable for your small business, but the foundation for sustainable growth through more efficient, effective and strategic marketing.