Samsung Australia and Her Black Book announces female-led small business grant winners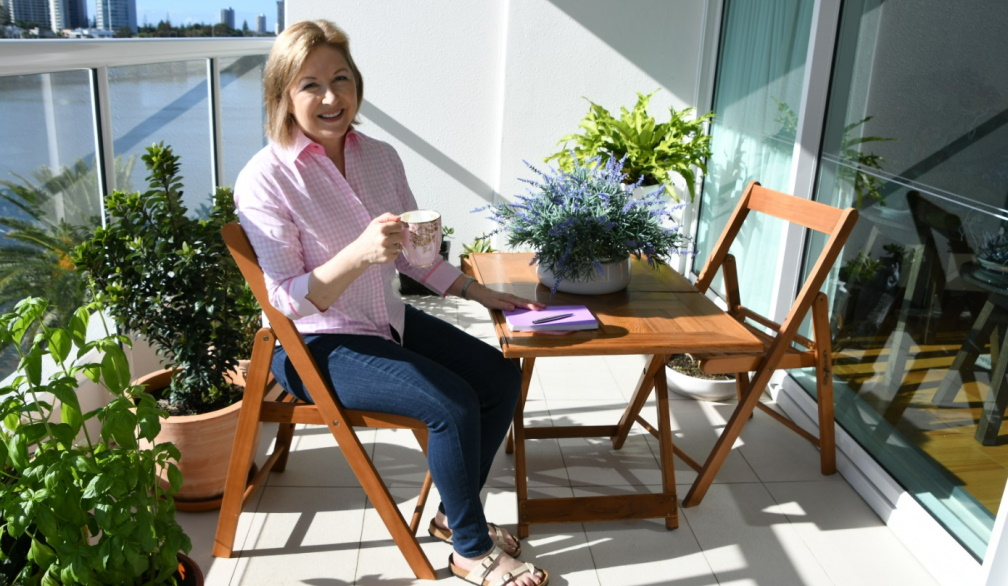 Up and coming female-led businesses, RCYCL and Afford Home, share grant package worth $40,000 
Samsung Electronics Australia and Australia's premium online curated shopping and discovery app, Her Black Book, today announced the winners of their grant package valued at over $40,000 that aims to support the next generation of female entrepreneurs in Australia.   
Innovative textile recycling service, RCYCL, and Affordhome.com.au, an online resource for advice and assistance on buying an affordable home, have been named the first recipients of the Samsung Electronics x Her Black Book grant, receiving funding, technology and mentorship to help them achieve their business goals.   
Shaneez Johnston, Head of Corporate Affairs, Samsung Electronics Australia, said: "We received an overwhelming response to our inaugural grant for female-led businesses, in partnership with Her Black Book. We were so impressed by the quality of the submissions we received and there were many very worthy entries. However, RCYCL and Afford Home stood out to us because they were innovative enterprises that also strive to make our world a better place.   
"We are extremely proud to support these two organisations as they take the next steps in their entrepreneurial journey and we wish them every success for the future."  
RCYCL, a textile recycling service, was born from grant winner Belinda Paul's desire to make a positive environmental impact for the sake of her children. Paul shares, "After being evacuated from the bushfires on holiday in the summer of 2019/20 and seeing ash wash up on the sand daily - six months after the bushfires, I knew there had to be a solution to helping our world somehow."   
Enter RCYCL, a project that tackles the mountains of clothing and textile waste reaching landfill in Australia through collecting old clothing to repurpose into yarn to be made into new items, such as carpet underlay.  
Paul continues, "I'm beyond grateful for this financial and mentoring opportunity and to be recognised for the urgent work I'm doing, as everyone is curious about what the future holds for textile waste. It is on the Environment Minister's List for 20221 to help tackle the mountains of clothing and textile waste reaching landfill in Australia. This is a great space to be in right now as we can all be responsible consumers."  
Affordhome.com.au was co-founded by Helen Spira and her son Louis Foster, after questioning why Australians aren't taught key property life skills at school, such as how to save a deposit or negotiate a home loan. Affordhome.com.au fills this gap by providing an online information hub about each step of the home buying process, and a support service for those who do not have the time, capacity or resources to find the ideal affordable home.   
On the grant, Spira comments: "It will really help get the business off the ground and give it a public profile. My goal is to make information regarding 'what to buy and where' very accessible. Having the opportunity to assist women of all ages into an affordable home of their own is an aspiration and legacy not just for individual women but for our welfare and economy as a nation."  
Sali Sasi, Co-creator of Her Black Book, adds: "We look forward to mentoring Belinda and Helen and share the insights my sister and business partner, Julie, and I have gained from launching and growing our own businesses. We deeply value the opportunity to play a part in the next chapter of their ventures, and we hope this inspires them to continue empowering women in business and pay it forward to those starting out too."    
The grant follows Samsung's launch of its Galaxy S22 Series smartphone including the much-anticipated Galaxy S22 Ultra with S-Pen capabilities, as well as Her Black Book's Up Close with Her Black Book, powered by Samsung Galaxy event which celebrated entrepreneurial women, inclusivity and equality. The event saw guests take part in a curated panel event with sought-after leaders in business, including Alisha Geary (CEO of Provvy, Director of Faebella – luxury activewear that incorporates indigenous artwork), Samantha Brett (Founder of sunscreen brand, Naked Sundays), Amal Wakim (Co-Founder & CEO of fitness phenomenon, Equalution; Forbes 30 under 30), and Jules Robinson (Founder of Figur and Moira Muise).   
To follow RCYCL and affordhome.com.au journeys: