YouPay attracts new merchants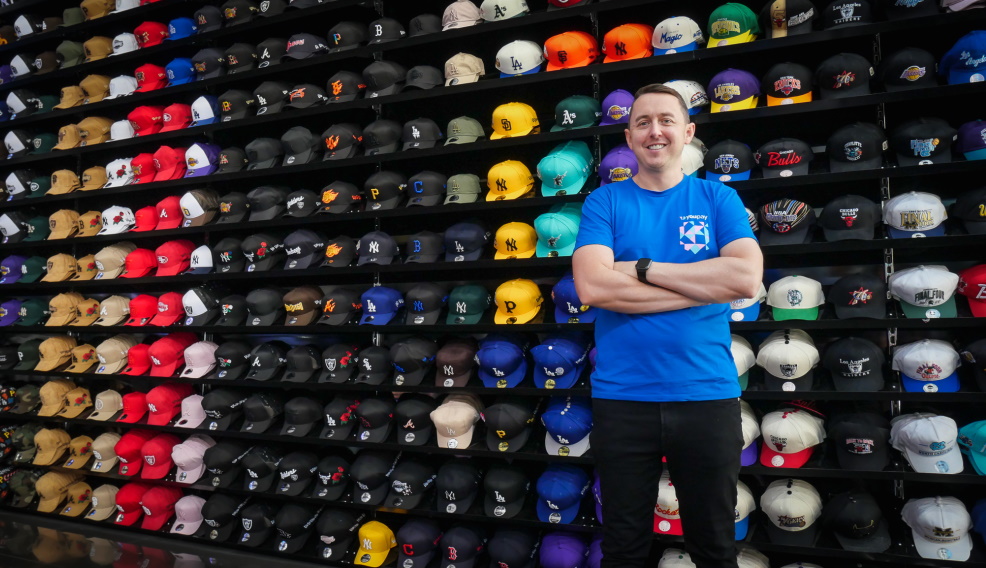 More than 20 online brands will offer YouPay's innovative new payment sharing technology to their customers within the next few weeks,  following its successful pre-Christmas debut with streetwear leader Culture Kings. 
And with the release of YouPay's automated onboarding tool in the second quarter of this year, the number of retailers offering the next  big thing for online shopping is expected to accelerate. 
Already more than 200 retailers, including some large high-street fashion brands, have formally indicated their intention to integrate the  YouPay solution, including well-known names across the beauty, jewellery, electronics, sport, fitness and pet care categories, among  others.
Retailers scheduled to come on board in the coming months include fashion brand Soda Shades, as well as Brisbane's Apéro Label and  sportswear brand LSKD. Yarn, the Indigenous clothing and homeware brand, plus workwear-focused TradeMutt and Melbourne-based  not-for-profit HoMie, are also on the list.
YouPay represents the next evolution of online shopping. It enables shoppers to load up a cart, then create a shareable link they can  send to a family member, partner, friend, boss or supporter to buy for them. The person paying for the cart can use any of the usual  payment methods offered by the website they are on.
The technology, developed by Brisbane-based FinTech entrepreneur Matt Holme, is an ideal solution for family and friends to buy gifts for  events such as birthdays or Valentine's Day, as well as enabling them to help out with necessities. YouPay also has applications for  corporate purchasing and charitable giving. 
"YouPay is a win for everyday shoppers because it adds a completely new dimension to the shopping experience, which we do by  elevating visibility from the everyday product level to the customised, cart-specific level," said Holme, YouPay's CEO and founder.
"YouPay's collaborative ability to turn online carts into shareable links means shoppers get the items they want, while the payer is relieved  of any heavy lifting and the risk of incorrect purchases."
For retailers, YouPay helps reduce the problem of abandoned carts, while potentially doubling new customer acquisition and opening up  new opportunities for deep data analysis. Studies suggest around three quarters of online shopping carts are abandoned worldwide,  leading to lost sales of AUD 20 trillion globally every year.
"Part of our strategy is to help the retail industry solve ongoing problems that impact their revenue, which is a high priority as online  shopping grows in leaps and bounds," Holme added.
"Abandoned carts are a thorn in the side of ecommerce, and YouPay gives ecommerce businesses a tool to bring abandoned carts back  to life. After all, around 80 per cent of all carts are abandoned."
Online retailers with a customer base skewed to younger demographics can potentially use YouPay data to see how many of their purchases are being fulfilled by third parties, which has direct relevance to their customer marketing and commercial strategies. 
YouPay's December 2021 launch onto the Culture Kings site successfully showed the solution in action. "Since we launched on Culture  Kings, we've had a lot of enquiries from retailers wanting to know more about YouPay, and we also have experience to share from other  early retail partners like Appliance Central and Edible Beauty – in fact, we had thousands of links created in 2021," Holme said.
"We expect this merchant interest to continue as we integrate with more retailers, and plan to accelerate the process of how we do that in  Q2 this year.  
"While YouPay is already a seamless install which can be completed inside 15 minutes, during this period we plan to fast track expansion  and installs further via the launch of our new automated onboarding tool, meaning retailers can set YouPay up themselves.
"Beyond that, we will continue to build our business according to our strategy, which is to reach our first major milestone of 100,000  YouPay carts being shared. Over time, we see many different uses for YouPay, including charitable giving and corporate procurement,  with companies already buying equipment for their work from home employees.
"We are also benefitting greatly from the expertise of our external advisers, including Kshira Saagar, formerly Director of Data Science  and Analytics at Global Fashion Group, the parent company of The Iconic, and now Latitude's Chief Data Officer."