Turning resolutions into short-term survival and long-term growth tactics
Written by

Paul Hadida, General Manager, APAC at SevenRooms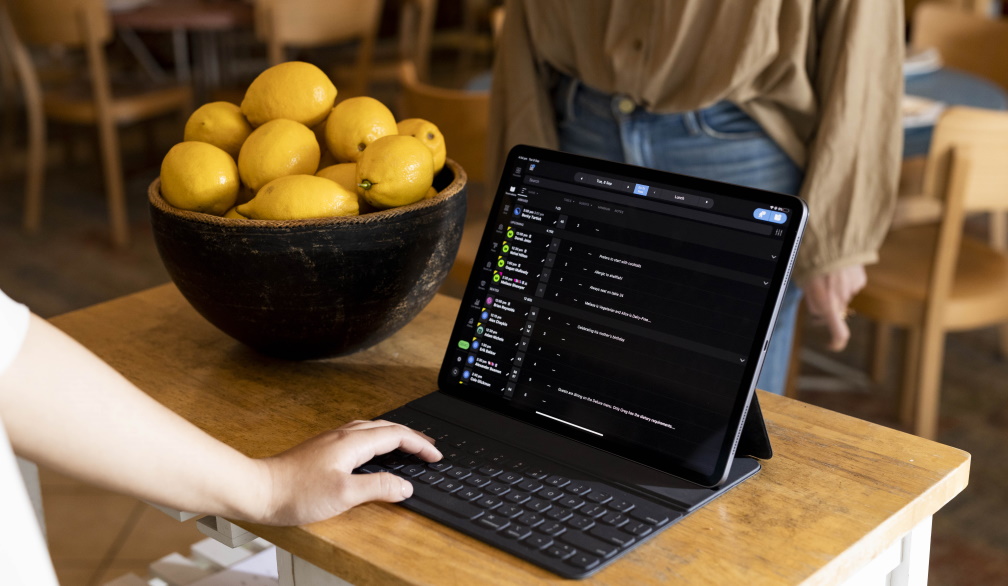 Few Australian industries have been harder hit by the pandemic than hospitality. After two years of lockdowns, social distancing restrictions, staff shortages and supply chain woes, 2022 was supposed to signal the start of a new era for the industry. While the adversity of surging case numbers may seem overwhelming, there are ways business owners can turn challenge into opportunity. By treating the start of a new year as an opportunity to set resolutions, hospitality businesses can develop good habits and strategies for short-term survival and long-term success. Here are a few resolutions for restaurant owners in 2022.

Unlock your guest data
The importance of owning and utilising customer data has become an essential learning for businesses in many industries during the pandemic. Just as Spotify turns user data into curated playlists and Amazon creates tailored shopping recommendations based on our search and spending habits, data has huge potential to drive loyalty in the hospitality industry, too. Considering just a 5% increase in guest retention can lead to a 95% increase in profits, your hospitality businesses should unlock its data as a priority.
One of the best ways to do so is by incentivising customers to engage directly, rather than through a third-party ordering or booking app. By encouraging guests to book or order directly, businesses can collect approved guest data, turning those insights into strategies that drive repeat businesses. For example, target the most relevant audiences for special events such as wine lovers for a wine tasting, high spenders for a chef's table experience or online orders for a virtual cooking class. During uncertain times, loyal customers are worth their weight in gold, so unlock your guest data and use it to create the personalised, meaningful and memorable experiences customers crave today.
Own your online presence
The impact - and benefit - of digital transformation in the hospitality industry has been so significant that today, restaurants, bars and cafes need to be far more than brick-and-mortar businesses. To keep up with the evolving industry and changing consumer habits, optimise your online presence. For many consumers who find, research and review businesses online, if you don't have a digital footprint you don't exist. So, this year create the online presence that has your reservations and orders working overtime.
To ensure you're not steering customers to third-parties, update your preferred ordering and booking links on Google to your direct channels. Make 'Book Now' and 'Order Now' buttons prominent across multiple channels, from your website and Google listing to Instagram and Facebook. The easier it is for a customer to engage directly, the better it is for your business. And use white-label technology solutions, like SevenRooms, to ensure your brand is front-and-center, but backed up by a holistic, data-driven platform. This consistent appearance helps boost brand awareness and resonance, which is important in Australia's world-renowned, and highly competitive, hospitality sector.
Do more with less
As significant as surging case numbers and slow supply chains are for hospitality businesses, the biggest single concern for many is staff shortages. In an industry reliant on students and short-term visa holders, border closures are having a profound impact on the availability of staff. An impact that is exacerbated by case numbers amongst hospitality staff. While potential exemptions will help, one of the soundest strategies is using technology to do more with less.
Rather than relying on staff to manually record bookings, send promotional emails and analyse seating plans and social distancing restrictions, technology can take bookings, automate email marketing and determine the best place to seat guests in real-time based on powerful AI algorithms. Technology shouldn't replace staff, but instead automate time-consuming administrative processes, so your team can provide those memorable face-to-face experiences that hospitality is renowned for.
Develop a 360-degree business, both online and offline
The popularity and convenience of takeout and delivery is going nowhere, particularly so as cases surge.
SevenRooms research from 2021 revealed that one in three Aussies will dine out less than before the pandemic. What's more, according to SevenRooms data, reservation cancellations in Australia creeped up to 20.4% due to Omicron. So, in 2022, integrate your on- and off-premise operations to create a truly 360-degree business.
For example, if you're fully booked, ensure your customers know that your kitchen is open for delivery. If you receive a last-minute cancellation, make sure you have an online waitlist to not let that seat go to waste. And if you want to boost reservations on a slow Tuesday night, send automated marketing with dine-in-only offers for those who reserve a table.
So far 2022 hasn't provided the new dawn many hospitality businesses had hoped for. Short-term challenges remain, but by unlocking your data, prioritising meaningful guest relationships and being strategic in your approach to staffing, your business will be better positioned to overcome challenges and grow in the future.
By Paul Hadida, General Manager, APAC at SevenRooms