Australians look to crypto for wealth building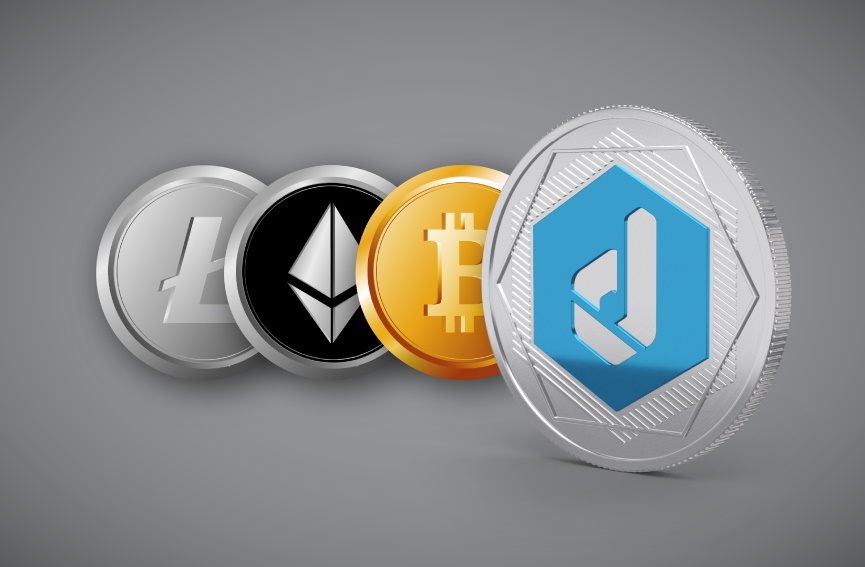 Bubble trouble: Australians look to crypto for wealth building as four in ten see real estate as a bubble
As regulators, governments, banks and other investment platforms squabble over the viability of cryptocurrency as an asset, Aussies are voting with their wallets, declaring categorically that crypto is a long-term mainstream investment. According to YouGov research commissioned by crypto wealth platform Dacxi, Aussies are looking for alternative routes to build wealth away from traditional assets that have spiked in price such as the housing market. In fact, four in ten (40%) Aussies agree that real estate is currently in a 'bubble', which increases to 55% of those who own or have previously owned crypto. 
With this 'bubble' in mind, it has become apparent that Aussies are becoming sceptical of housing's long-term returns, particularly amongst the millennial generation. While 30% of all Australian adults agree that crypto will generate more value over the next 10 years than  housing, that figure rises to almost half (45%) of millennials, in stark contrast to 27% of Gen X'ers and 15% of Baby Boomers.
The biggest divide however comes when you look at those who already own, or have previously owned cryptocurrencies. An incredible 81% of this group agree that crypto will generate more value than housing over the next ten years.
Dacxi CEO, Ian Lowe, said: "Vanguard has done incredible things for democratising access to traditional assets, but it has a blind spot when it comes to crypto. The next generation is looking for an alternative asset class they can have faith in that will perform well over the long term and that is accessible to younger, less established investors."
The research shows that while 17% of respondents are considering turning to crypto to save for a house deposit, a significantly higher percentage (56%) are investing in crypto for the purpose of long-term investment/wealth building. 
Lowe continued: "This long-termism around crypto does, however, flag the need for investors to diversify their crypto investments. Going all-in on a single cryptocurrency such as Bitcoin is a higher risk play, even over the longer term, which is why we have created packages that include multiple different coins. Dacxi's Blue Chip bundle allows investors to acquire blue chip crypto currencies including Bitcoin, Ethereum, Litecoin and our Dacxi Coin in a single transaction.  Diversification, or a portfolio approach, has never been easier, and is an ideal entry point for first time and SMSF investors.."
Such is the belief in crypto that 29% of Aussies now agree it is important to include crypto as part of an investment portfolio, with 46% of millennials agreeing with this sentiment. 
And with young Australians finding it increasingly difficult to break into the housing market, especially those unable to rely on a loan from the bank of Mum and Dad, it's unsurprising that millennials are leading the way when it comes to crypto investment, with 31% already owning one or more coin classes.
Dacxi CEO, Ian Lowe, said: "It's clear that the days of cryptocurrency being perceived as a volatile mid to long term investment are largely behind us, with investors backing the growth we've seen by most of the big-name coins as a clear signal that it's worth riding the short term bumps to achieve long term gains. 
"Bitcoin recently hit another all-time high of US$68,521, then dropped as low as US$53,701 over the following two weeks. Picking price peaks and troughs is nearly impossible, even for professional traders. However the 1 year and 3 year return on Bitcoin is 190.7% and 235.2% respectively*, returns that have significantly outperformed even the booming equities market. And other headline currencies like Ethereum also continue to perform strongly. It's not a surprise then to see that our survey found these two coins are considered the most likely to offer the best returns over the next 12 months, with 58% of respondents and 47% respectively.
"The already-accepted legitimacy of digital currencies was only further enhanced in Australia when the Commonwealth Bank revealed earlier in November that it will become the first bank to allow customers to trade in up to 10 selected currencies."
"When commissioning this research, we saw a gap emerging between customer activity on our platform and what was being reported in the media: so we set out to discover if Aussie investors are actually thinking of using the gains in crypto for short term goals like a house deposit. Instead we are finding the vast majority of investors are looking long term, which is a healthy approach to a rising asset class like cryptocurrency. 
"Cryptocurrency is truly on its way to the mainstream now, with 21% of adults or 4.2 million people already own crypto in Australia, while almost one in four (23%) say they are likely to purchase crypto in the next year," Lowe concluded.