Suncorp Bank PayLater now available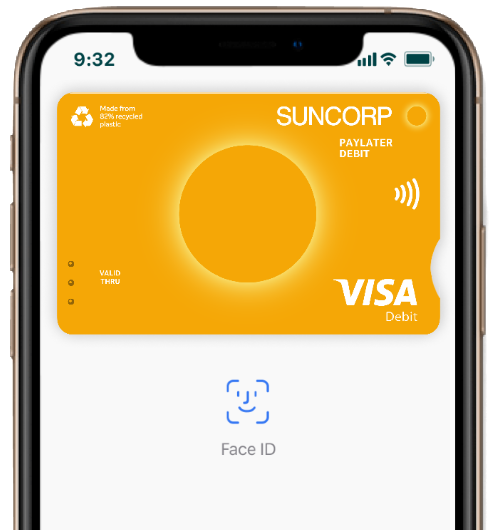 Suncorp Bank has today launched PayLater, its interest-free buy now pay later (BNPL) offering, which is  available to use at more than 70 million merchant locations worldwide, wherever Visa is accepted*.  
Just in time for Christmas, eligible Suncorp Bank customers will receive quick approval when they apply  online or via the Suncorp App, giving customers extra flexibility and budgeting certainty when making  payments which are spilt over four equal instalments, at no additional cost to the retailer.  
Research recently conducted by the Bank1revealed that big ticket family items like TVs, Christmas  presents, and clothes are the top three purchase categories Aussies are currently using BNPL services for.  
The data also showed almost half of Aussies who use BNPL budget better, knowing they can pay for their  purchases in instalments, while other users would feel less overwhelmed if payments were adjusted to their  pay cycle. PayLater allows customers to change their repayment day up to six days to help manage their  money better based on their pay dates.  
Suncorp Bank CEO Clive van Horen said: "Suncorp Bank PayLater comes with no extra costs to customers  making payments, nor to businesses taking payments. This is a win for Australian businesses who are  currently paying millions of dollars in traditional BNPL fees, on top of other cost pressures."  
"Eligible customers now have the option to head in-store with their physical PayLater Visa debit card or to  use it online via their digital wallet." Mr van Horen continued. 
Suncorp Bank PayLater includes both physical and digital Visa debit cards which is a first for the Australian  market.  
Julian Potter, Visa's Group Country Manager for Australia, New Zealand and South Pacific said: "The  demand for buy now pay later offerings continues to grow and we're delighted to partner with Suncorp  Bank to enable this innovative, digital payment experience through our trusted network, expanding choice  and convenience for their customers and helping boost sales for local businesses in time for the holiday  season." 
The Bank's PayLater features include:  
Available for free via the Suncorp App 

Can be used at more than 70 million merchant locations worldwide, wherever Visa is accepted*

•

Interest-free  

No additional merchant fees 

Comes with a yellow physical and digital PayLater Visa Debit card. To make it simple for  customers, the PayLater card is yellow, whilst the regular 'pay now' card is green 

A limit of $1000 per customer, based on a credit check undertaken by the Bank

•

Available for purchases of $50 or more, with four easy fortnightly instalments
Suncorp Group Ltd - ABN 66 145 290 124 – Level 28, 266 George Street, Brisbane Qld 4000 1 
A card for your digital wallet and a physical card made from 82% recycled material. The remaining  18% is for the inbuilt antenna that cannot be made from recycled materials for security and integrity  reasons. 

Flexibility to change your repayment day by up to six days, to help you manage your money better considering your pay cycle 

No fees when you pay on time  

No foreign exchange fees for international purchases online and in-store 

Two-day grace period for missed repayments, otherwise a capped $10 late fee per purchase applies 

Easy to budget with everything in one place on the Suncorp App  

*Customers are unable to use PayLater for cash advances and gambling transactions 
For further information on PayLater visit: https://www.suncorp.com.au/banking/paylater.html