Bridging the cloud skills gap across Australia and New Zealand
Written by

Iain Rouse, Director & Country Leader, Worldwide Public Sector - Australia & New Zealand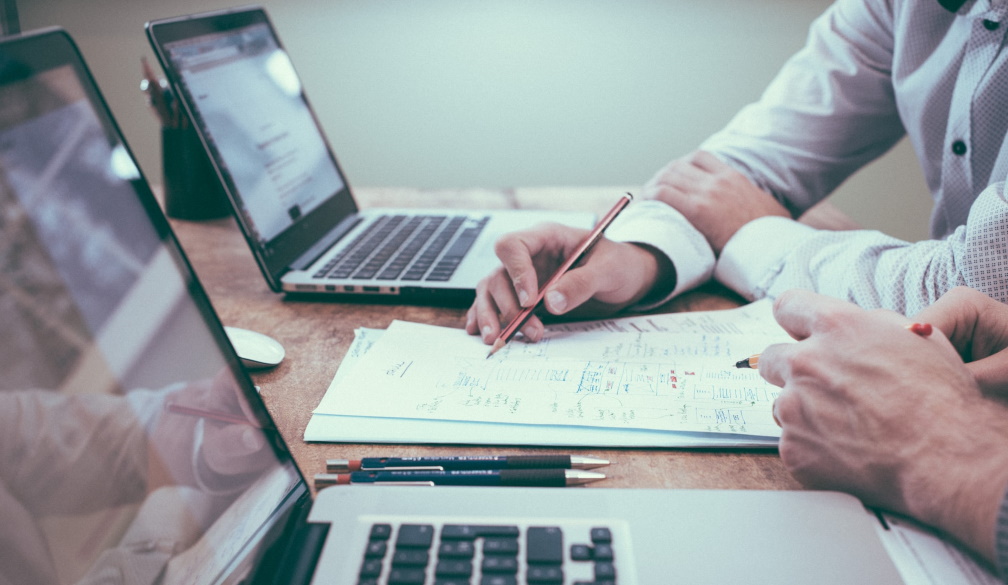 Australia and New Zealand are riding a wave of innovation, but our continuing prosperity depends on having a strong population of technology professionals and workers with up-to-date digital skills.
AWS is invested in helping to address our digital skills challenge. Today we announced that we have trained more than 200,000 people across Australia with cloud skills since 2017.
Earlier this year Amazon Web Services (AWS) released the research study Unlocking APAC's Digital Potential: Changing Digital Skill Needs and Policy Approaches, published by strategy and economics consulting firm AlphaBeta. The report found Australia needs an additional 6.5 million newly skilled and reskilled digital workers by 2025 – 79% more than we have today. Meanwhile, New Zealand's Digital Skills Survey 2020 by NZTech revealed that Aotearoa requires an additional 4,822 digitally skilled employees by 2022, an increase of more than 41%, based on 2017 forecasts.
To continue to accelerate digital learning across the globe, we have launched AWS Skill Builder, a digital learning experience available in more than 200 countries and territories, which provides free skills training to millions of people around the world. Anyone with an internet connection and a desire to learn can quickly and easily access over 500 free on-demand courses—including nearly 60 new cloud computing classes added in the past year. AWS Skill Builder is designed to meet different learning goals and styles with some content offered up to 16 languages, including Bahasa Indonesia, Japanese, Chinese, and Korean. The launch of AWS Skill Builder is part of Amazon's investment of hundreds of millions of dollars to provide free cloud computing skills training to 29 million people around the world by 2025.
Creating a culture of lifelong digital learning
The AlphaBeta report found there are four types of workers who will need to acquire digital skills by 2025; digital workers, non-digital workers, today's students, and disenfranchised individuals (those who are unemployed or involuntarily excluded from the labour force).
Upskilling does not need to take months – it can be done in days and weeks through micro-credentials, small certification-style subject focused study. There is incredible untapped potential, particularly within the non-tech workforce to harness their existing skills and experience to advance in our communities and society at large. We encourage governments, employers, and workers to commit to a culture of lifelong learning.
We often deliver our digital skills programs in partnership with academic institutions, helping them to incorporate digital skills into their degrees. We are collaborating with the University of NSW (UNSW) to create course materials for its CyberSECurity Education Network (SECedu) cybersecurity training course, to help students develop cloud-oriented security skills because we know the demand for innovative and secure cloud services is growing.
Local solutions to local issues 
Solving the digital skills challenge should start at the grass-roots. Our AWS re/Start program prepares underemployed and unemployed individuals for careers in cloud computing through classroom-based training. This free, full-time, 12-week program is taught through local training providers such as Australian Indigenous training company Goanna Solutions and New Zealand's largest tertiary education provider, Te Pūkenga. In the past 12 months, AWS re/Start has expanded across Sydney, Brisbane, Adelaide, and New Zealand.
AWS re/Start has connected more than 90 %of graduates with job interview opportunities and helped Joe Howe get back into the employment market after he took a five-year break to be a full-time parent. Through AWS re/Start, Joe received the latest training on cloud computing, helping him land a job at Itoc, an AWS Advanced Consulting Partner that works with customers on Software as a Service (SaaS) solutions, within a week of graduation.
Sazia Khan, another AWS re/Start graduate, retrained herself as a cybersecurity professional after COVID-19 lockdowns put a pause on her 10-year career in hospitality. Khan said she had an interest in IT that stretched back to when she was growing up. Now she is now reskilled in tech and cybersecurity and working as a senior security analyst at global IT services and consulting company, Accenture.
For many graduates, AWS re/Start provides the opportunity to get their technology careers on track. New Zealand re/Start graduate Jocelynn Bourne completed a computer science degree after leaving high school, but found the prospect of getting a job in the industry daunting. The AWS re/Start program gave her a great overview of the cloud computing industry, and face-to-face networking opportunities.
A community driven approach
At AWS, we are passionate about supporting digital skill development in regional communities. In Queensland, we collaborated with the Sunshine Coast Council, TAFE QLD, and local industry group Silicon Coast, to provide the Sunshine Coast community with free access to specialist digital skills training. The Next Level courses help build new, job-ready skills in the areas of cloud computing, cybersecurity, and application and software development. The program is open to students, business owners, ICT professionals, and anyone interested in pursuing a technology career.
We are working hard to increase diversity in the IT industry. Since 2019, the AWS She Builds program has run virtual events that help women start, pivot, or advance their careers in the tech industry. She Builds' mission is to bring together a diverse developer community that empowers women to build on the AWS platform and develop their technical skills.
Our efforts to bring more women into the tech industry received a further boost this year with the launch of SheDares, a free, online, interactive learning program. SheDares was developed in conjunction with the global Diversity, Equity and Inclusion organisation The Dream Collective to encourage women across Australia and New Zealand to consider a career in tech. This free online program leverages The Dream Collective's 20,000+ strong network of emerging female leaders and features four online 45-minute self-paced modules focused on expanding perspectives, understanding transferrable skills, and equipping participants with pathways to build skills and find job opportunities. More than 10,000 women have now completed the course across Australia and New Zealand.
Collaboration will drive our digital economy forward
We need to challenge the status quo, and create the conditions for success where skills can be acquired in hours, and credentials acquired within days. There is incredible untapped potential for non-tech workers to develop their digital skills and, along with their existing experience and skills, create incredible advancements in our communities and society.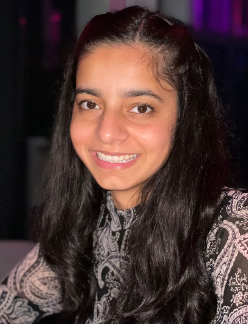 When an opportunity came up with the AWS re/Start program to reskill in tech and cyber security during last year's lockdown, I jumped at the chance."
"The program helped me gain the skills and expertise in cloud computing and cyber security for my new job at Accenture."
"I faced a steep learning curve when I first started in the role, as I was new to the professional services industry. But AWS re/Start didn't just give me technical skills, it also taught me how to be a valued team member in a digital team."
"When I worked in an airline crew, the main part of my role was to ensure the safety and comfort of the customer. It's not so different when it comes to my work in professional services. It essentially boils down to understanding the customer, what their requirements are, and solving their problems in an effective way.