Back to Business: Small business optimism on the upswing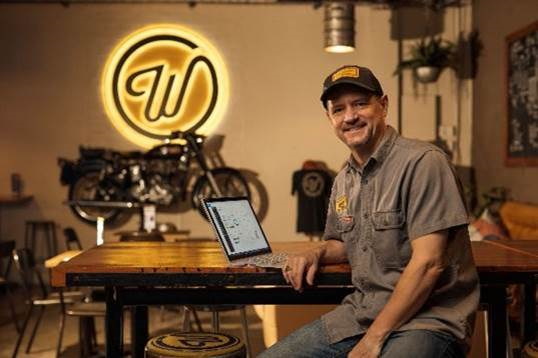 As the nation looks towards borders reopening and exceeding vaccine targets, the Intuit Quickbooks Back to Business research reveals small businesses across the country are hopeful about the future, with 81 per cent reporting a level of confidence that they will be operating at pre-pandemic levels within the next six months. 
But despite the encouraging levels of optimism, one in three do not have a plan in place to ensure future success, and two in five are worried about finding enough suitable staff. The research also shows that small businesses are focused on health over wealth, with vaccines at the forefront of what they want from the government, their employees and their customers.
"Aussie small businesses have done it tough over the course of the pandemic, especially those in Melbourne who endured the longest lockdown in the world. We're thrilled to see the economy starting to recover, and to hear that small businesses feel hopeful about the future," Lars Leber, Vice President and Country Manager at Intuit QuickBooks Australia said.
"We've seen a notable shift in small businesses prioritising the health and wellbeing of their employees, showing how the pandemic has made everyone reconsider what's most important. They still need the support of the government and Aussie consumers and want to see continued vaccine uptake." 
Health over wealth
Mandating vaccines and supporting the vaccination efforts is the number one government requirement according to Australian small businesses, with almost half (47 per cent) saying this is their top priority. Following this, was the opening of domestic and international borders (44 per cent), ongoing grants programs (30 per cent), networking opportunities (22 per cent) and training opportunities (21 per cent). 
When asked what support small businesses would like to see from their local community, more than half (55 per cent) said their number one ask of Australians was to get vaccinated. Returning to favourite local small businesses was a close second (51 per cent).
When asked about planning for future success, small businesses are again prioritising wellbeing and health, with 58 per cent saying the mental health and wellbeing of employees and work-life balance were their most important focuses.
The research also reveals that female-led small businesses are significantly more likely than male counterparts to view investing in social media as key to future business success (34 per cent vs 22 per cent). They are also more likely to see social media support of their business from consumers as important for future success (30 per cent vs 19 per cent).
Digital adoption trends
More than one in three small businesses pivoted their business to explore new revenue streams during the pandemic (37 per cent), with most (85 per cent) saying these streams will continue to be an essential part of their business.
Among those who have implemented new technologies or plan to do so, the most common focuses are financial processes (43 per cent), e-commerce/marketing (41 per cent), inventory management (21 per cent), contract management (17 per cent) and human resources (15 per cent).
Female-led small businesses are more likely to have implemented or plan to implement new technology to improve business processes than male-led counterparts (49 per cent vs 39 per cent). They are also more likely to have completed training related to their business during the course of the pandemic, or plan to in the next six months (43 per cent vs 31 per cent).
Advisor support critical
Accountants and bookkeepers continue to play a key role in supporting Australian small businesses, with 70 per cent saying their advisor helped them through the pandemic. One in five small businesses said their business would not have survived if it wasn't for their accountant or bookkeeper. 
Advisors will also play a key role in future business success, with more than eight in ten (84 per cent) small businesses saying their support will be crucial in getting back to pre-pandemic levels.
"With conditions starting to improve as we approach the end of the year, now is the perfect time to seek out the financial guidance small businesses need to ensure a bright future," Leber said.