Booming second-hand car market leaves Australians out-of-pocket, overwhelmed and confused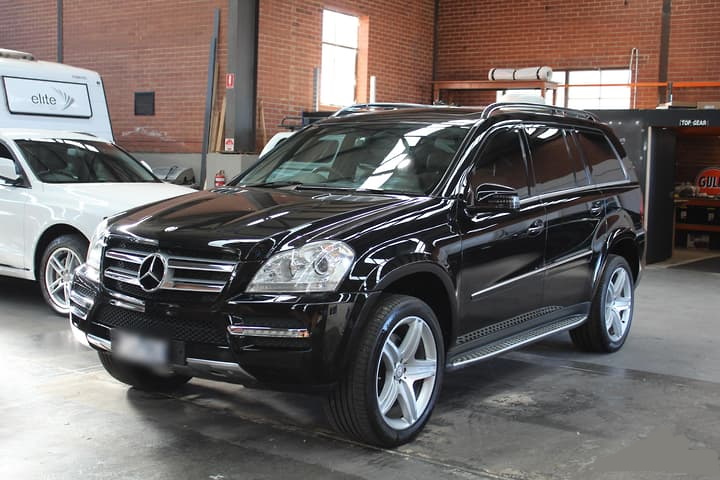 Pandemic driven supply chain issues and surging prices have meant the second-hand car market is booming[1] and becoming increasingly harder to navigate. According to new research from Allianz Australia, Australians are turning to second-hand cars more than ever before to try to save money (52 per cent) or be more sustainable (21 per cent), however as many as 1 in 5 (20 per cent) did not have a positive experience when purchasing a second-hand car. 
Even though Australians spent an average of 22 hours doing their research, a staggering 97 per cent still experienced some form of confusion when opting to purchase a car privately. To add, 82 per cent of those surveyed who purchased through a private seller were slugged with additional costs, such as immediate mechanical repairs after purchase (29 per cent) or extra registration costs due to where they live (27 per cent), with nearly a third (29 per cent) paying over $700 and 1 in 5 (18 per cent) paying over $1,000 extra.  
Throughout the buying process, surveyed Aussies were worried most about the car's warranty (30 per cent) and whether it was safe to take a test drive with someone they didn't know (19 per cent). Additionally, half (49 per cent) of those surveyed were concerned they'd bought 'a lemon', were questioning whether they were getting a good deal (39 per cent), or if they were purchasing from someone who was trustworthy and safe (38 per cent). 
To help Australians navigate these complexities and more, Allianz has developed the Private Buyer's Manual, a downloadable resource for Australians looking to purchase a second-hand car via a private seller. The manual contains useful information and tips to help buyers when purchasing a second-hand car – from the research phase, inspecting the vehicle through to purchase and insurance. 
Allan Pease, Body Language Expert and behaviourist said, "Purchasing a second-hand car can be daunting and a number of Australians don't necessarily know how to approach the sale. It is important to be confident and do your research so you can feel empowered to hold your own. Simple body language techniques such as knowing the questions you want to ask, smiling, avoiding contradictory body language signals and being conscious of your posture and gestures can empower you to make an informed decision and give you the confidence to negotiate a better price."
According to the research, Australians also struggled with the technical aspects of the inspection process with nearly a third choosing to assess how roadworthy a vehicle was by how it looked (30 per cent) or trusting the seller on their 'word' (31 per cent). Alarmingly, Australians also missed key steps during the assessment phase, such as not organising a mechanics inspection (73 per cent), reviewing the car's logbook (48 per cent) or checking if the car had been in any accidents (42 per cent). 
Adding to the confusion, the research revealed Australians are unsure what their state and territory regulations are around the transfer of registration (24 per cent), how to change ownership (20 per cent) and whether they were covered by CTP insurance (15 per cent). 
Michael Winter, Chief General Manager, Consumer from Allianz Australia said, "At Allianz, we understand that purchasing a second-hand car can be overwhelming and confusing. When you add the additional layer of surging prices and supply chains pressures thanks to the pandemic, the complexities mount. While most of the nation is doing substantial research when buying a second-hand car, we're finding most people still find the process confusing. We want to support our customers to make informed decisions beyond their insurance matters; this manual seeks to pull together the information needed when purchasing a second-hand car privately into one tangible resource.
"It is important to support our customers to feel empowered by their purchase, regardless of whether they are buying a vehicle privately or through a dealer. While our Private Buyer's Manual is a great resource to support Australians to make an informed purchase, it cannot safeguard the purchase itself. For any Australian who is concerned or experiencing difficulties, we recommend visiting a dealer to explore your options and to seek advice, as they provide on-the-spot information, transparency about the vehicle as well as supporting you on finance and insurance." 
The Allianz research also revealed half (50 per cent) of Aussies who purchased through a private seller leaned on others to help them determine if a car was roadworthy or in a good condition. Of those, nearly half (46 per cent) sought advice from a partner, friend or family member 'who know about cars'. Despite 3 in 5 (60per cent) people spending countless hours doing research, nearly a quarter (23 per cent) of those who purchased privately only considered getting their car insured after they had purchased the car and, for some, when it was too late, and they had been in an incident or accident (10 per cent). 
For Australians looking to purchase a second-hand car, visit Allianz.com.au/PrivateBuyersManual to download the Private Buyer's Manual to potentially help you with your purchase.
Allianz tips for purchasing a second-hand car privately: 
Inspect the interior and exterior of the vehicle. Key items to check include:
○         The seats, carpets, interior plastics for stains and damage.
○         Check the seat belts' locking mechanisms work, as these are the fundamental safety features.
○         Inspect the panels for accident damage. Sometimes it's not always obvious, so look for larger than normal gaps between panels, such as around the bonnet and bumpers.
Take the car for a test drive.
Check if the paperwork is in order.
Arrange your insurance before you drive away.
When you're picking up the vehicle, ensure you're receiving all sets of keys.
Make sure all registration paperwork is in order and all necessary signatures are received. Request the originals of all paperwork regarding the car – never settle for photocopies.
Tips from Alan Pease about how to look and feel confident when purchasing a second-hand car
Purchasing a second-hand car can be overwhelming and confusing. Being confident and informed is the best way to approach a second-hand car sale: 
Prepare the questions you would like to ask in advance and practice saying these out loud.

 

Bring a notepad and pen to take notes. This makes you appear informed and organised, and it keeps your arms and hands from revealing nervous gestures.

 

Sip water as you ask questions about the car's history, this gives you the chance to think about and analyze what's being said before you respond.
Always be prepared to walk away to clarify your thinking.  Remember, there's always another deal.  And that car will likely still be there tomorrow.
If you feel pressured into making a decision, explain that while you love the vehicle (if you do) you don't have the power to make the final decision. You need to defer to another person who is not available right now.