How Can Small Businesses Grow in 2022 and Beyond?
Written by

Business Daily Media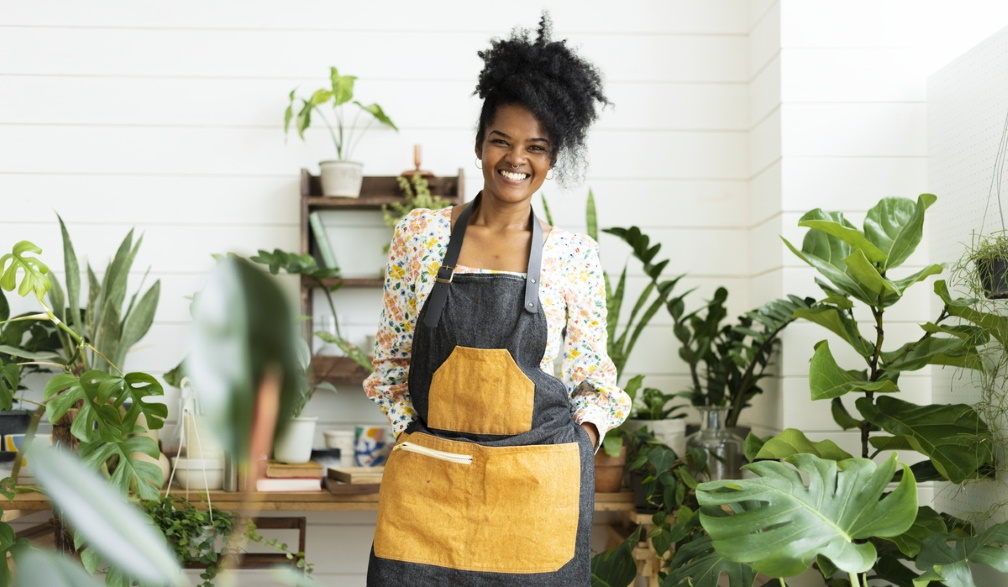 We can all agree that ever since the pandemic broke out, the business world has changed beyond recognition. Every company, regardless of its size, has been affected, but it goes without saying that small businesses have suffered the most. Typically operating on a small budget, small enterprises have really been struggling to survive this turbulent period. Many companies have their employees working from home or not working at all because of shutdowns, which are still present in some parts of the world. Even those companies that have their employees working at their places of work need to respect various restrictions imposed because of the pandemic. However, like always, they need to focus on the future. So, what does 2022 have in store for small businesses and how can they grow, despite all the obstacles?


Keeping employees motivated
It's natural that many employees are worried about the future. That's always been the case, but the past couple of years have aggravated such fears even more. Small businesses really need to keep their focus on their employees in 2022 and do whatever they can to help them stay positive and motivated, since only such employees can be productive. This can be done by offering benefits, such as health and retirement plans, paid time off, etc. This will also help small businesses develop a company culture that fosters and facilitates productiveness, efficiency and adoption of most popular trends in technology.


Budget review
It's vital that small enterprises continue creating and sticking to their budgets, but they might want to revise their budget with more scrutiny this year. Namely, creating a fresh budget will give them a roadmap to follow throughout 2022. As always, it's important to set realistic and attainable business goals and allocate resources accordingly. For example, this might be the right time to invest in state-of-the-art products of custom engineering, which will help businesses stand out from their competitors.


Remaining social
We're witnessing many restrictions regarding face-to-face events, which means social media is now more important than ever to stay connected. That's why every small enterprise needs to have a social media marketing plan to ensure customer needs are met. Also, keeping active social profiles allows small companies to interact with customers, employees, partners and competition and stay fresh in their clients' minds. This might be the right time to engage in a targeted ad campaign, for example.


Getting to know customers better
Small businesses have an advantage of knowing their main customers rather well and it's these customers that will have been the lifeline during times of economic downturn. If small businesses use this period to get to know their customers even better and find out more about their potential ones, they can really expect 2022 to be marked by growth. Also, businesses should analyze whether there are particular products that core customers purchase more frequently or send out a survey to ask if there's anything they need. This type of analysis is easily done using modern accounting software.


Being flexible and adaptable
We've seen over the past few years how important adaptability is, which is why next year's successful business ideas will revolve around this theme. Being flexible and adaptable means preparing for worst-case scenarios and being willing to adapt budgets, marketing strategies, and even full business models accordingly. Employees can be an invaluable source of input when it comes to fresh ideas.


Identifying ways to improve
While the idea of taking a break might sound tempting when business activity is slower than usual, it's exactly the opposite from what small businesses need to do. What they should do, instead, is come up with the next steps of business survival strategies and look at the ways to improve products or services to stand out from the competition.
When business activity slows down, it's tempting to take a break. However, these slower times can be ideal for working out the next steps of business survival strategies. Look at ways you can improve your product or service to stand out from the competition. Take the opportunity that 2021 presents to rebuild your business, adding value from the ground up.


Streamlining processes
The final tip refers to streamlining and automating processes whenever possible. Namely, a lot of small businesses get bogged down in administration, thus wasting employee time and resources. That's why owners need to constantly look for ways to make their business more efficient. Automation is certainly one of the ways, since it saves time and money, which means employees are free to work on growing the business, rather than maintaining it through routine tasks.
There is no denying that 2022 will impose many challenges on small businesses. Those that have been around will still be feeling the consequences of the pandemic, but we can expect many more small enterprises being established, since many people have been made redundant recently and their only choice now is to take the matters into their own hands and become responsible for their future. However, the same rules will apply to both old and new companies, which means these tips are applicable to both categories.