What is the Key to a Successful Information Security Manager
Written by

Neha Singh is the Founder & CEO of Securium Solutions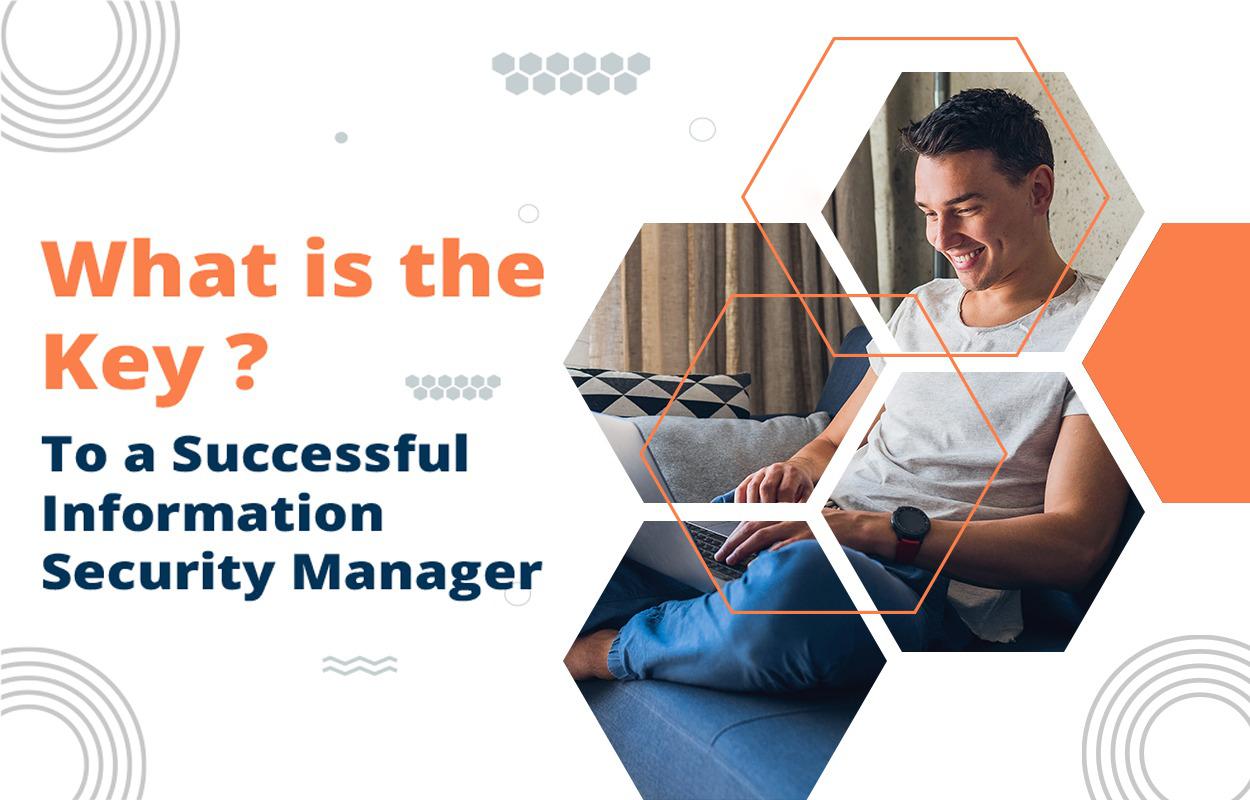 With competition getting so high, you cannot just become an Information Security Manager with the assistance of your academic degree. Even if you become, it needs a lot more to be a successful one.
This is why we are here. If you are dreaming about becoming a successful CISM, you have landed on the right page. We cover all the boxes that you need to tick to stand a chance of living your dream career.
Let's Get Started
Educational Experience
You need to have at least a bachelor's degree in the respective field or anything related. Many organizations can hire you because you have a bachelor's degree. But, if you consider getting an opportunity at a higher level, you must also have a master's degree as well. This might give you an outside chance to get selected.
Professional Experience
When it comes to professional experience, you must have at least five years of experience in the respective domain before your qualifications. You need to have a CV that reflects progress in the world of Information security and a completed certificate as CISSO or CISM. This can certainly assist you in availing the best spot in the company as it reflects that you can handle the growth in responsibility and also get updated with the acquired skills.
Here we are clear with what are the basics we need to cover to get in the field of information security. Now let's dig in the skills to become an Information Security Manager!
Skills You Need To Have
The list of skills to become an accomplished CISM is quite big. It might seem daunting, but you might pick up these skills in your career while you reach this position of becoming a manager.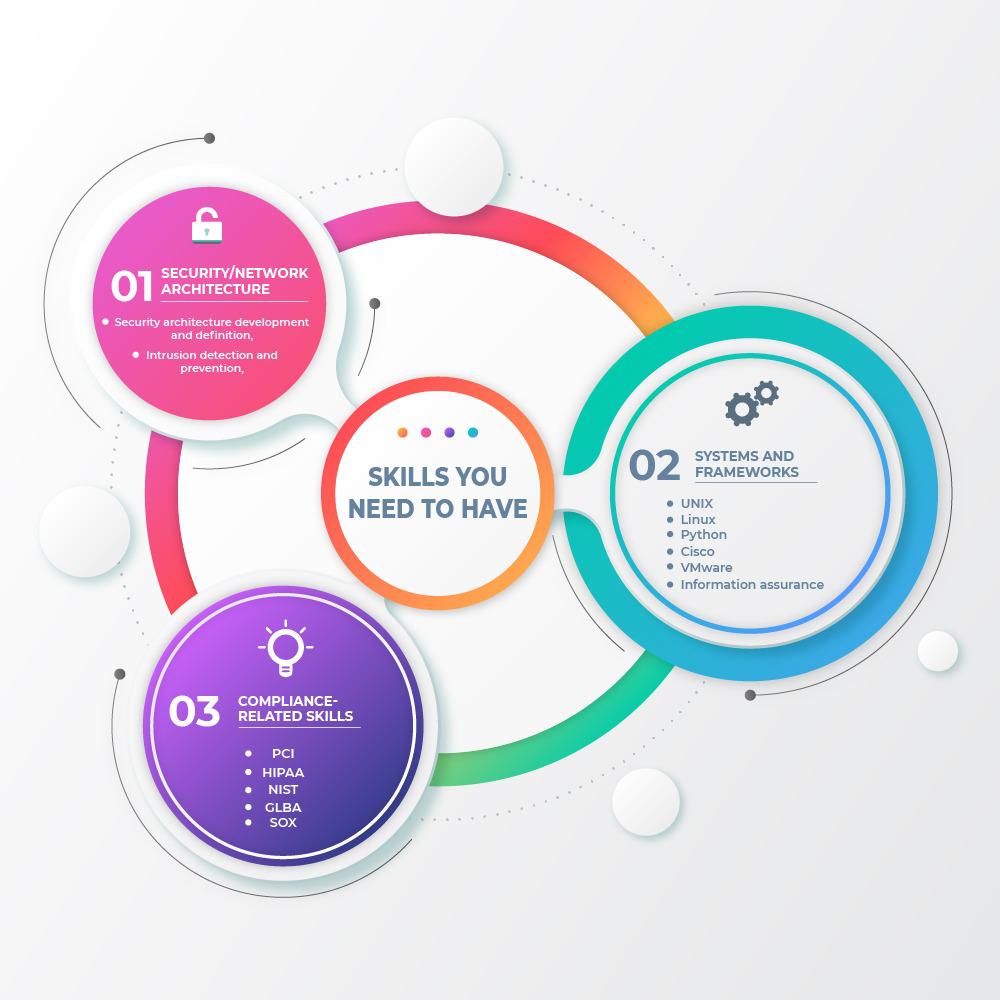 Take a look below as specify you skills of different categories businesses are looking for these days:
Security/Network Architecture
The skills you need to have to master this category are:
Security architecture development and definition,

Intrusion detection and prevention,

Know-how of enterprise architecture, security architecture and IT planning,

Security Tools and technologies like firewall

Proper know-how of DNS, routing, DDOS mitigation tools, authentication, VPN, and proxy services

Security network and infrastructure configuration

Systems and Frameworks
In this category, you must have the skills related to:
UNIX

Linux

Python

Cisco

VMware

Information assurance

Compliance-Related Skills
You must have experience of working on the below-mentioned compliance assessments to become a successful information security manager:
Traits To Keep In Mind
Below specified is the list of traits possessed by successful CISM around the world. Take a look;
Excellent Communication Skills: It is one of the most important attributes to have for the respective post. They are expected to elaborate the actions to their team and other departments of the organization. So, it is important to have strong communication skills to speak out clearly and effectively.


Analytical Skills: Possessing analytical skills is a must for one to become an information security manager. This means that they can analyze issues a lot quicker and look for their solution before anything else. This helps in escalating any danger to the organization and keeping the operation running.


Adaptability: Another major trait that one must have is adaptability. On a daily basis, the issues might come to haunt, so the managers need to be adaptable to the changing environment. It helps organizations to remain safe with the security environment getting upgraded all the time.


Innovation: Without having the will to innovate, it can get difficult for CISM to survive and deliver good results. The budget allotted to the respective department might not be huge, so the managers must look for innovative solutions to deal with the problem and keep the company safe in all aspects. 
Wrap Up
This shows the keys one should have to become a successful information security manager. The primary goal of the manager has to be to keep the company safe and protected from any possible issues. So, if you think you have the above-specified skills and traits, then you must not hesitate and apply for the respective position now!
Author Bio
Neha Singh is the Founder & CEO of Securium Solutions with a demonstrated history of working in the information technology and services industry. Skilled in ECSA, Vulnerability Management, Security Information and Event Management (SIEM), Management, and Business Development. She loves traveling and tracking.