What Your Separation Means For The Kids
Written by

NewsServices.com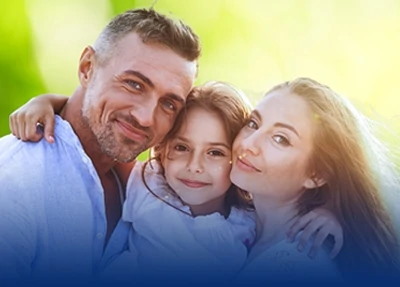 While the process of separating from your spouse can be highly stressful and emotionally challenging for everyone involved, the emotional trauma is much more intense for the children in the family. Children are used to seeing their parental figures together, and any deviation from this 'normal' can result in a great deal of anguish and confusion for them. Since most spousal separations are long and drawn-out processes, the duration of the emotional turmoil can have long-term consequences for your children if things are not handled professionally.
Throughout the process of your separation from your spouse, you might notice your child feeling guilt, anger, frustration, and a mix of other negative emotions that might cause them to act out in unexpected ways. It is important to understand that while the process of separating from your husband or wife is emotionally difficult for you, your children do not have access to the same level of emotional maturity as you or your spouse to deal with their anger and grief arising from your marital discord.
Telling Your Children
Telling children that their parents are going to separate is not an easy task, regardless of their age or level of maturity. Parents need to talk to each other and prepare themselves for what they are going to tell their children. You should prepare yourself for their questions and have a conversation with your spouse as to how you will answer them.
When sitting down with your children to have a conversation, it is important to stay truthful and empathetic towards their emotions. When it comes to telling their children about their separation or divorce, some parents tend to blank out, adding to the confusion and angst of their children.
It is important to present a united front and avoid any arguments before, during, or after the conversation. You should start by telling them the truth, reassuring them that they are loved, and telling them that none of what is happening is their fault. It is also essential to remain calm and level-headed and avoid blaming your spouse for the separation.
Preparing Your Children for the Future
Once you separate from your spouse, things will not remain the same. While it is comparatively easier for adults to deal with abrupt changes in their lives, children and adolescents tend to blame themselves for any major changes like their parents separating or divorcing.  
It is extremely important to let your children grieve in their own way and not force the 'new normal' on them immediately. You should listen to your children, help them healthily express their emotions, and keep the conversation open so they can ask questions and voice their concerns as they process their feelings at their own pace.
Reassurance, love, kindness, and understanding are just what your children need at this challenging time in their life. It matters the world to your kids to know that despite growing apart, their parents still love them as they did before and will always be there for them no matter what. Keeping their routines intact and providing them stability throughout the process of separation using the services of
family lawyer Brisbane
, can help them deal better with the change and grow into emotionally mature adults.