Australian winemaker leads the organic revolution
Written by

Matt Redin, Marketing Manager at Angove Family Winemakers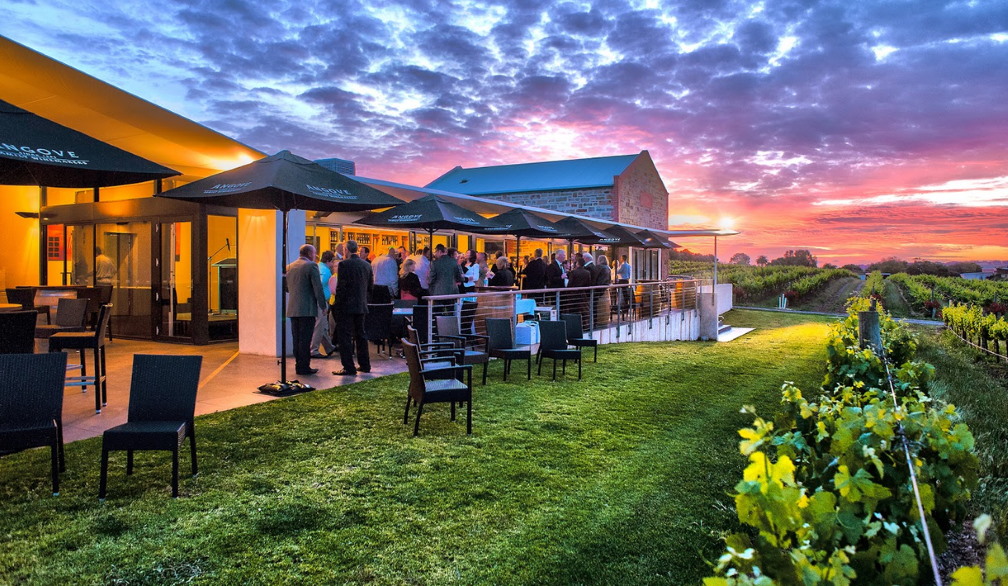 Angove Family Winemakers are heading the organic revolution in both Australia and overseas as they continue their commitment to a natural and sustainable approach throughout their vineyards and winery.
As the world begins to find its way towards life post-COVID-19, the South Australian-based winemakers are seizing new opportunities to venture into overseas organic food and wine markets, including the United States, Scandinavia, United Kingdom, Asia and Canada. Their sustainable approach to winemaking is helping them successfully navigate the post-pandemic international food and wine supply chain.
COVID-19 has rapidly accelerated the growth of the organic food industry in the United States, as consumers increasingly prioritise their health and the products they consume. This increased focus on wellbeing means that many consumers are seeking out sustainable and organic brands they can trust. It's this shift in consumers' values that has kick-started an "organic revolution", creating an increasing demand for Angove's Certified Organic and sustainable wines.
"The organic wine market is growing at an exceedingly fast rate – last year the market saw a 14 per cent growth – outpacing the growth of the total wine category," says Mark Ramm, Angove's Regional Export Manager. "The growth in organic wines reflects society's overall move towards a more sustainable lifestyle. Post-COVID, people are now choosing a wine to reflect their changing lifestyle tastes and prioritising their health. They want their wine to complement the more natural and organic foods they eat."
As Australia's leading and largest certified organic grape grower and winemaker, Angove Family Winemakers have continued their commitment to organic and sustainable winemaking, a pure process now in high demand overseas. The winery, which has major interests in vineyards through South Australia, has been firmly committed to sustainability throughout its 135-year history and is seeing the fruition of its hard work and commitment to producing the best in organic wine through sustainable farming.
Their Angove Organic range, including the new Naturalis Wines, is Certified Organic, handcrafted, and vegan friendly.
"We have gone to great lengths to ensure that our offering is the 'real deal', with recyclable screwcaps and a lightweight bottle," says Ramm. "Our labels are printed on recycled paper and wine cases are made from recycled cardboard."
It is forecasted that 976 million bottles of organic wine will be consumed around the world in 2023 (a 23 per cent increase from 2018).i Alongside Angove's US-based partners Trinchero Family Estates, an award-winning winery based in the Napa Valley, the company intends to continue its education of organic wines and sustainability through in-store tastings and incentives (COVID permitting).
"We are giving consumers what they want," says Ramm, who points out that 62 per cent of consumers would be enticed to buy from a brand that supports causes that matter to them. While health remains a top concern, environment (57 per cent) and social equity (52 per cent) are also of utmost importance.ii
This desire for environmentally friendly and sustainable products is the foundation of Angove's core beliefs.
"We view the vineyard as more than just the source of our grapes," Ramm says. "The vine is important, but it is the health of the entire environment that provides the best tasting grapes." Angove Family Winemakers prides itself on its pure approach to winemaking. "At no stage during the grape growing and winemaking of Naturalis Organic wines have we used any synthetic pesticides, herbicides, fungicides, fertilisers or inputs of any kind. Everything we use comes from nature, pure and clean."
Find out more at https://angove.com.au and read about the Naturalis range at https://naturaliswines.com.au.