Written by Dr. Warren Harmer
Employees are a big headache for many business owners, who struggle to motivate, inspire, lead and manage their team members to hit their business goals. The franchise model is most often touted by business owners as the answer to employee problems, a panacea that will deliver a team of super-motivated people to take their business into the stratosphere. Indeed, from the outside, franchises are alluring, a business model that looks almost perfect;  with skin in the game, franchisees would be the perfect employee.
Is that how it is in reality? Do franchisees live up to the expectations? If you have the choice, is it better to have employees or franchisee? Let's find out from some people who know, some clients who know both sides of the discussion.
Personality matters
My franchisor clients were clear on one thing up front: personality is a big deal. Getting the right person for the role is paramount, whether franchisee or employee. Some franchisees are great at marketing and building their businesses, others not so, and it shows in the results and, as a result, with the franchisee-franchisor relationship. "Personality matters the most, regardless of whether they are employee or franchisee," says Michelle Wright, of Mishfit. "They all have different skill sets, motivations and  abilities to make their business work."
It's important to know exactly who you are inviting into your business. Securing franchisees is much harder than employees, and the lure of the payment can sometimes blur judgement, so particular caution is needed. Aaron Smith, of KX Pilates, commented "they come from all walks of life with different skill-sets, so an online marketing campaign may take you 5 mins to explain to your qualified marketing employee but may take a lot longer to explain to a franchisee with no digital experience at all."
Driving success?
Is it true that business ownership drives franchisees further than employees? "Yes," says Paul Anstis, of Arrive on Time Appliance Repairs, is a big fan of franchisees over employees. "Franchisees (who have hurt money in the game) want to protect what they own, and they realise that accepting good guidance is for the benefit of all." Aaron Smith agrees, "they have skin in the game and have put their money on the line, have the 'do what it takes' mentality and have a harder work ethic much more than most employees and don't fluff around."
What makes them tick
Franchisor feedback suggests that franchisees more business and money focussed, with their primary focus on their businesses reaching their goals. That can place a lot of pressure on the franchisor at times, where the expectation can easily fall on them to make the franchisee business to deliver, even though poor business performance may the the result of the franchisee.
Employees are more often driven by the love of what they do. Smith sums it up well: "Franchisees want more profits and will they achieve their best when you show them how to do this whilst employees love what they do and many don't work for KX because of the money but their passion for the fitness industry and helping others."
Getting the most from your team
Just because franchisees have ownership doesn't guarantee good performance and they still need motivation and management. Leading and motivating your team members requires exceptional interpersonal skills, regardless. Certainly the approaches must be different for employees and franchisees. It seems that relationships between franchisor and franchisee can be comfortably business-focussed, with less emotion than employees.
Michelle Wright says "since franchisees are autonomous, there is less direct control over what they do and how their business will perform. You teach 10 people the same thing and give the same nurturing and attention, but ultimately it will come back to how they implement it." In many franchises there are KIP's for business performance, but the measures can easily become toothless, and impossible to enforce.
Getting the right people
One thing is certain from all franchisors - getting the right people is vital. "I would say both employees and franchisees must be selected very carefully,"says Smith, "Hire slow, as franchisees are legally bound to you; select quality candidates. In both cases it's about lasting relationships so if you can't get along with them personally then don't even bother signing them up." Paul Anstis agrees, "My franchisee experience has been very rewarding although it takes a long time to find the right person."
Setting up a franchise is a complex and expensive project. All of the franchisors saw both pros and cons for each type of engagement, with franchisees not always being the dream run. The overriding theme is that personality counts and, whilst it is easy to assume that it's only the franchisees' personality that matters, it is evident that the franchisor's personality matters too. In this hands-off style of management, the franchisor must have the right mix of coach, teacher, and leader to really make it work. Being able to step away and keep your hands of is also an unexpected skill.
Dr Warren Harmer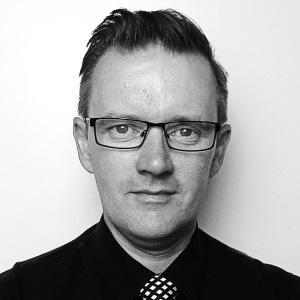 Warren Harmer
Chief Business Planner
0414 609 719
WarrenHarmer.com