What to Consider When Searching For a New Office Space
Written by

NewsServices.com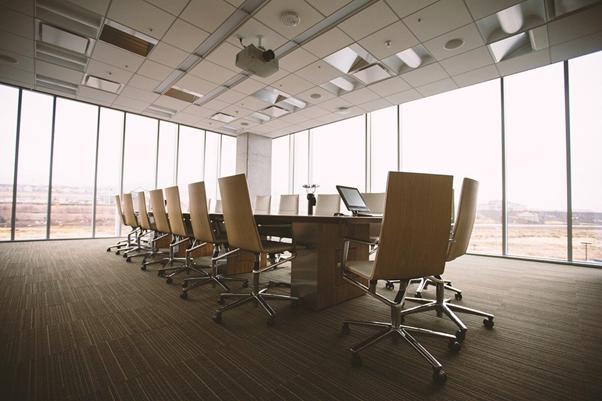 Plenty of signs can indicate that your current office space is not fit for purpose. You might have grown your business, downsized it, or realized that you don't have enough parking or street presence. Whatever the reason, you've started to look at how you can improve your business or office with a new location.
Even if you know you need to move, you may not know what your new office should have. Not knowing can make your search much harder than it needs to be. Here are a few of the many essential things to consider before signing that new office lease.
The Location
On your search for a spacious office space, consider where each of the potential options is located. Even though the building might be everything you need, there can be more to factor into the equation than just the building.
It pays to consider access for employees and customers and the type of neighboring businesses. Sometimes, it may even be worth looking at how much parking there is and whether it's proximate to places where you can wine and dine clients.
The Price
You may be adept at saving money on your home expenses, but there's no harm in trying to save money on your office expenses, too. The office lease price is not necessarily how much you have to pay each month.
Consider talking to a tenant representative about your lease to see if you can enter negotiations with the landlord and bring down the price. They may also be able to negotiate other perks, such as extra parking spaces, signage, and custom fit-outs.
The Layout
Think about why your current office is no longer fit for purpose. Your goal may have been to upgrade the size of your business so fewer people had to work from home, but there may have been other things about your office space that didn't work. Consider your basic, everyday needs, such as a meeting room for employees, private offices, furniture for the medical office, and even a spacious break room for your hardworking team.
The Space
Even though living in the city means you sometimes lack space to yourself, you have every right to demand enough office space to enjoy a comfortable work life. Think about how many workers you have and compare it to the square feet of the office spaces you're looking at. Commercial tenant experts can help you calculate just how much space each employee needs to be comfortable and productive.
The Services
As you prepare for a move, talk to your prospective new landlords about the services and infrastructure that come with the building and what you will likely need to organize yourself. For example, you may need to have new internet and phone connections installed at a cost, and there may be some paperwork to fill out for a new postal system.
If you are sharing a building with others, find out about what's available in the building to share, such as public restrooms, security, and reception services.
When the time comes to start looking at your office upgrade options, there is a lot to consider. Many business owners find it worthwhile to consult commercial tenant consultants while also considering some of these points above. The more planning you do, the more likely your new office space will be fit for purpose.