Upside Realty Fixed Fee Real Estate Agency has Big Plans For Expansion
Written by

Mitchell Mcguire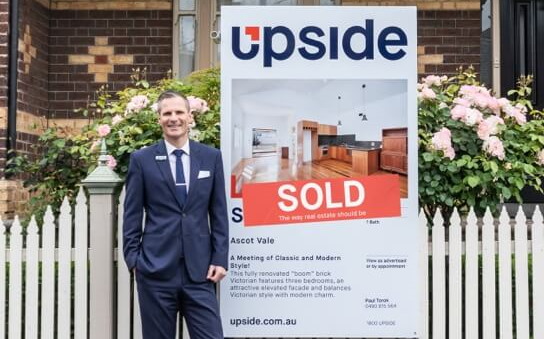 National agency, Upside Realty, has just rolled out a major recruitment drive, with 60 full time real estate agent positions advertised, in almost 15 regions across the country.
Upside director of sales, James Kirkland, says the agency is also forecasting it will have further opportunities available in the coming months.
"The jobs are distributed across NSW, Victoria, Qld and the ACT - all the regions we operate in. While the  majority of positions we are filling are in Sydney and Melbourne, we are also talking to many agents in rural areas," says Mr Kirkland, noting that the regional market is booming at the moment and across the board up 11.4 percent since this time last year.
"So far we have had strong interest from applicants, particularly during lockdowns as a lot of agents realised in order to trade through this, they probably can't continue down the traditional path."
"We've grown market share substantially through COVID because of our ability to continue trading through." 
"From day one we have had a digital offering, with a custom-built technology platform - which Ray White invested in, in a $3m deal early last year - and are now in a position from which we can expand."
The national agency is built around a digital offering with cutting edge technology, leading support systems, a strong internal culture with communication between home-based real estate agents set up through cloud-based technology. 
Another big drawcard is that it's been set up to minimise agents' admin time - up to 75 percent - and maximising sales and opportunities as well as job satisfaction. 
In response to the current recruitment drive, Mr Kirkland says the calibre of applicants has been higher than they have ever seen.  
"We're seeing agents with a high volume track record and history - better than what we have seen before."
"Candidates should have a minimum of two years' experience, a strong built up personal brand, be process driven and awareness in their local area as well as a willingness to embrace new technologies," he adds.
For more information visit https://upside.com.au