Brennan IT survey reveals gap between C-suite and IT leaders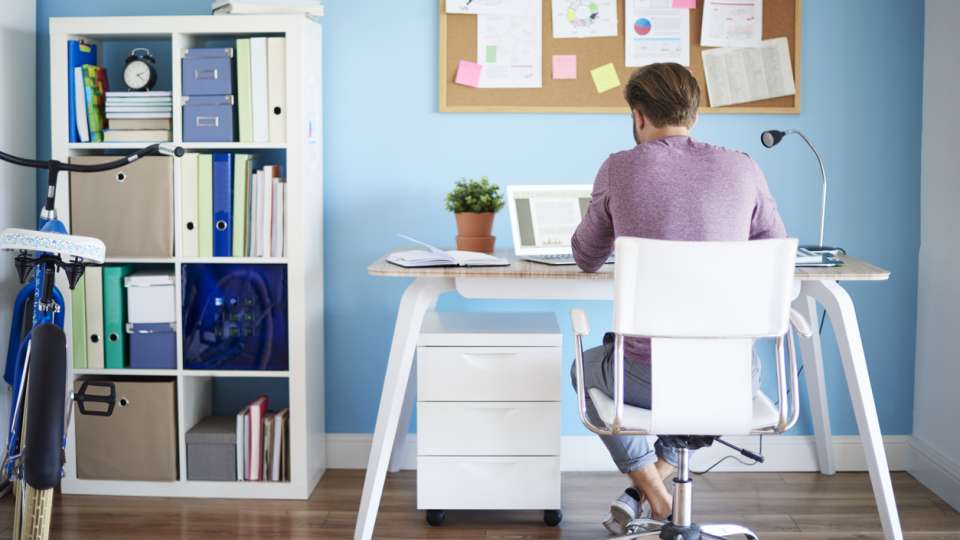 Brennan IT, Australia's leading managed services provider, today announced findings from its second annual survey into the changing role of IT within Australian businesses. The report aptly called IT's Changing Role in Australian Business surveyed a range of Australia-based IT professionals and represents the voices of those working at the Intermediate, Manager, Head of/Director and C-Suite level.
The report revealed only eight percent of respondents say IT professionals are seen as 'Leaders' within their organisation, indicating they are being denied their rightful place as strategic leaders that underpin business success. This is despite being overloaded with the responsibility of evolving technology stacks, and a sophisticated and increasing security remit.
Local businesses are neglecting to include IT leaders in the critical decision-making process, resulting in the perception IT plays a more operational role than a strategic one. The survey found only 21 percent of respondents described the role of IT in their organisation as 'Strategic' and 43 percent of respondents saying IT's role was simply 'Operational' or in other words, "keeping the lights on."
Moreover, 57 percent of respondents see IT teams as 'Enablers/Supporters' of digital transformation, suggesting IT merely 'enables' technology outcomes instead of strategically leading transformation efforts.
According to Stephen Sims, CEO of Brennan IT, "Nearly every business today relies on technology to operate. Therefore, a business' transformative strategy should always consider the opinion of IT teams and leaders. However, our annual survey reveals otherwise, which can have long-term consequences for the entire organisation.
"Shifting from an operational to strategic mindset for technology players is crucial to futureproofing an organisation, which also means moving into a 'service transformation' mindset rather than a solely technology one. In doing so, IT leaders can focus on delivering excellent service to the entire business, from the C-suite to the frontline workers and in turn, their own customers."
"'Budget' and 'integrating new technologies' came out as the top two challenges that IT professionals face when trying to improve overall function within Australian organisations. This is further signified as 83 percent of Australian IT leaders said their organisations are not making the most of new technology purchases, highlighting their need for further support. The survey also revealed the primary reasons for IT teams to work with external service providers are 'access specialist skills and expertise,' followed by 'fill strategic resource gaps.'
"The primary reasons for bringing on external service providers are reflective of the current state of the industry suffering a significant technology skills shortage. Choosing a service provider that offers a broad range of services is just as important as selecting one that will expand and be flexible with you as your needs evolve. In addition to creating a strategic roadmap to transformation and streamlining large technology stacks, IT teams are encouraged to voice their concerns and solutions to the C-suite to ensure recognition and true value," adds Sims.
Security: a sign of importance but there's insignificant action
Brennan IT's survey revealed more action is required by organisations to solve security challenges despite it being an area of priority. Over a quarter of respondents (35 percent) checked 'managing business security/risk' as the number one priority for IT professionals in this year's survey—despite less than half the respondents (45 percent) saying their business had a 'disaster recovery or business contingency plan.'
Two-thirds (67 percent) of IT teams have a person responsible for security policies and controls, yet a low 30 percent of respondents said documentation existed that defined security policy that aligns to organisational strategy. Moreover, 'external forces/attacks' (33 percent) were mentioned as the largest threat to their organisation's IT security in the next 12 months.
"Identifying security as a priority and then not having a proactive approach to solving potential problems is an issue in the face of an evolving and sophisticated threat landscape. The operational, financial and reputational risk involved in a cyberattack should be the significant wakeup call needed for business and IT leaders to get on the front foot of their security, backup, and disaster recovery.
"Our survey indicated that almost a third of respondents don't have a person responsible for security policies and controls, so in the first instance, leaders need to identify who's responsible and accountable for the security of the organisation, and identify where your data resides. To mitigate risk, it's recommended to seek an impartial assessment of your security posture," adds Sims.
The vision for this year and beyond: Hybrid IT
The survey revealed 75 percent of respondents said having a Hybrid IT model is either key or part of the answer to fuelling their organisations' success and an impressive 89 percent of respondents have said that their organisation has embraced Hybrid IT models.
"It's great to see IT professionals recognising the benefits of a Hybrid IT model by starting to integrate it into their business, but now they need to take the next steps to fully capitalise on this. Companies that invest now in Hybrid technology, rather than treating it as a stepping-stone to the cloud, will reap the benefits well into the future," concludes Sims.
Survey Methodology
This survey report is based on the responses of a range of Australia-based IT professionals and represents the voices of those working at the Intermediate, Manager, Head of/Director, and C-Suite level. It was undertaken during November 2019 to December 2019.
About Brennan IT
Brennan IT supports and manages the ICT infrastructure of more than 1,000 Australian companies, helping make their lives easier. It's why Brennan IT has been ranked Australia's No. 1 Managed Services Provider for 10 consecutive years.
With capability spanning hybrid IT, networking, end user services and security, our promise is to continually innovate and evolve to deliver on the needs of our clients. Brennan IT aspires to be the best technology and business partner to organisations across Australia. For more information about Brennan IT, visit https://www.brennanit.com.au/