Please, no more questions about how we are going to pay off the COVID debt
Written by

Steven Hail, Lecturer in Economics, University of Adelaide
There are many uncertainties about the next federal election, but there is one thing about which you can be almost completely certain. It is the response that both the Prime Minister and the Leader of the Opposition will give when asked this question:
How are we going to pay off our COVID-19 debt?
Scott Morrison and Anthony Albanese disagree on a great many things, but in their answer they will be in perfect harmony.
It will be: "we will need to pay it back in the future by spending less or taxing more — otherwise, we might lack the means to deal with a future crisis".
They might even talk about "fiscal firepower" — the need to up a budget surplus in order to have something to spend the next time there's an emergency.
The strange thing is that although this is for them the safest answer to give, and although it is the conventional wisdom, it simply isn't true.
Consider the following chart. It shows the general government debt as a share of gross domestic product in six countries with similar monetary systems to Australia's, just prior to the pandemic, and then a year later.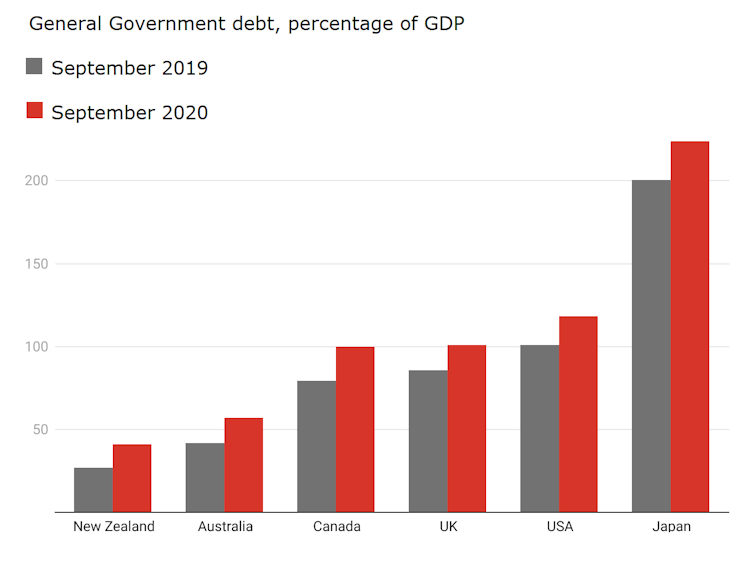 Authors: Steven Hail, Lecturer in Economics, University of Adelaide
Read more https://theconversation.com/please-no-more-questions-about-how-we-are-going-to-pay-off-the-covid-debt-158056