Already badly off, single parents went dramatically backwards during COVID. They are raising our future adults
Written by

Tom Crowley, Associate, Grattan Institute
Single parents with dependent children — eight out of ten of them women — were far more likely than others to lose work at the height of the pandemic and are far more likely to still be out of work now.
Even before COVID, many were in financial distress.
Single parents' paid hours fell more than 30% in the depths of the crisis in April.
By December, even though there were no significant restrictions in place anywhere in Australia, paid hours for single parents remained 10% lower than they had been a year earlier.
This was at a time when the hours worked by couple parents had recovered quickly, and was higher than a year earlier.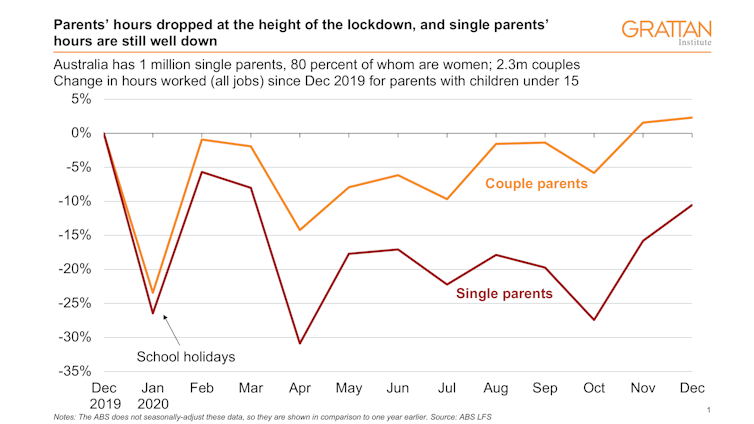 Authors: Tom Crowley, Associate, Grattan Institute
Read more https://theconversation.com/already-badly-off-single-parents-went-dramatically-backwards-during-covid-they-are-raising-our-future-adults-157767