When Is The Time To Put The Rubbish Out For Recycling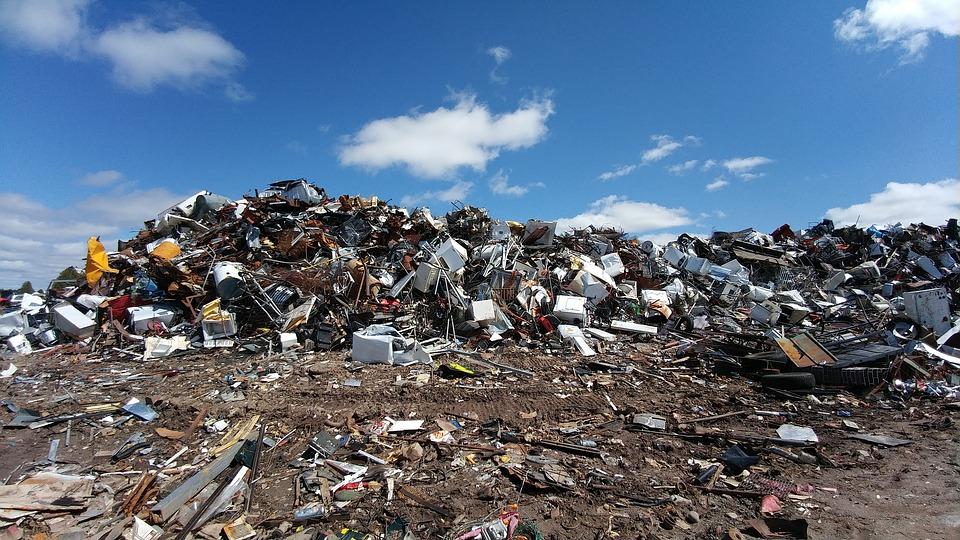 The process of recycling can be tough for many households because you simply cannot dump everything into the bin, for instance, you cannot directly dump electronic wastes, medical wastes, and so on. So, when you should dump off the garbage, or when is the right time to call a skip bin hire? However, recycling is the mechanism by which items that would otherwise be thrown away as waste are recycled and processed, and converted into new products. Without a doubt, this process is hectic and requires significant time to execute the disposing-off method.
In addition, in this writing, you will be witnessing when it is the right time to dispose of wastes, what to recycle/dispose of, and what are the benefits to it.


When To Dispose Of Waste:
Whether you are running a business or you are a homeowner there is a high chance of huge waste. Therefore, when you feel like that your waste has reached a level where almost 2 cubic meters of skip bins will be filled. Then this is the right time to hire a skip bin because you would not have to pay more for garbage.


What To Recycle/Dispose Of:
There are few materials that are not recyclable. Paper, batteries, plastics, and glass are among the most popular recyclables:


Paper:
Paper products make up the highest proportion (26%) of all waste materials in the United States, according to the latest data from the EPA. This is an upward trend that will keep on improving. Be sure to remove books, boxes of cardboard, and mail from the garbage.


Glass:
In 1970, just 1% of the glass in the United States was recycled. In 2015, the number steadily grew to 26%. Now, it presents a chance for additional development. You may have jam pots, containers for dressing, or bottles for drinking that can all be rinsed and recycled.


Batteries:
Did you know that the most recycled commodity in America is car batteries? They are not the only battery type you can recycle. Determine and find a recycling site for what sort of battery you have.


Metals:
Those soup cans, soda cans, and even aluminum foil can be recycled! Before you throw it in the recycling bin, make sure that you brush off any food debris. Around 2.7 million tons of aluminum are actually discarded by Americans every year and just about 50% is recycled.


Plastic:
In the United States, progress on plastic recycling has been slow. Less than 1% of plastic waste was recycled back in 1970, and that amount was just 9% 45 years later. Plastic puts an extra stressor on landfills as it can take five to 600 years to break down everywhere.


Electronics:
A study from the United Nations found that in 2016, just 20 percent of e-waste was recycled globally. Consumer devices, including laptops, cell phones, and TVs, are part of this e-waste. These goods can contain harmful chemicals, so it is much more necessary for the world to dispose of them properly.


Benefits of Recycling:
Reduces the volume of waste sent to incinerators and landfills

Conserves natural assets such as wood, water, and minerals

Increases economic stability by tapping into a domestic material supply

Preventing emissions by reducing the need for new raw materials to be obtained

Saves electricity

Supports numerous production and protects valuable assets

Helps create jobs in the recycling and manufacturing industries

Tips For Recycling:
Whether or not you hire a skip bin company, it is necessary for yourself too to know a few of the best tips to at least have a rough idea of recycling.
Make sure they are clean! An entire bale may be tainted by one single dirty product. In the end, it may cause recyclable materials to be diverted into a landfill

Cardboard Flattening: this will save space and make way for more recycling in your bin

Set up allocated containers for recycling at home, work, and school

When you shop, look for items made out of recycled materials

Identify which types of plastic would be approved by your building and community

Think about reducing the waste and reusing products in a different way before you recycle

For their work and lessons, local artists and schools might be able to use your supplies

Disseminate the word! Encourage others, like you, to recycle

To Summarise:
It helps the world in a variety of ways when you turn something old into something new. They do not waste materials and natural resources. During the production process, energy is saved. Less waste goes to landfills. Not to mention, it helps ensure the conservation of wildlife. Understanding the process is the biggest barrier to recycling. That means understanding where to recycle and what. Each town has its own recycling regulations and procedures. Make sure that you are doing your homework.