Code Like a Girl launches free web app
Written by

Fuel Communications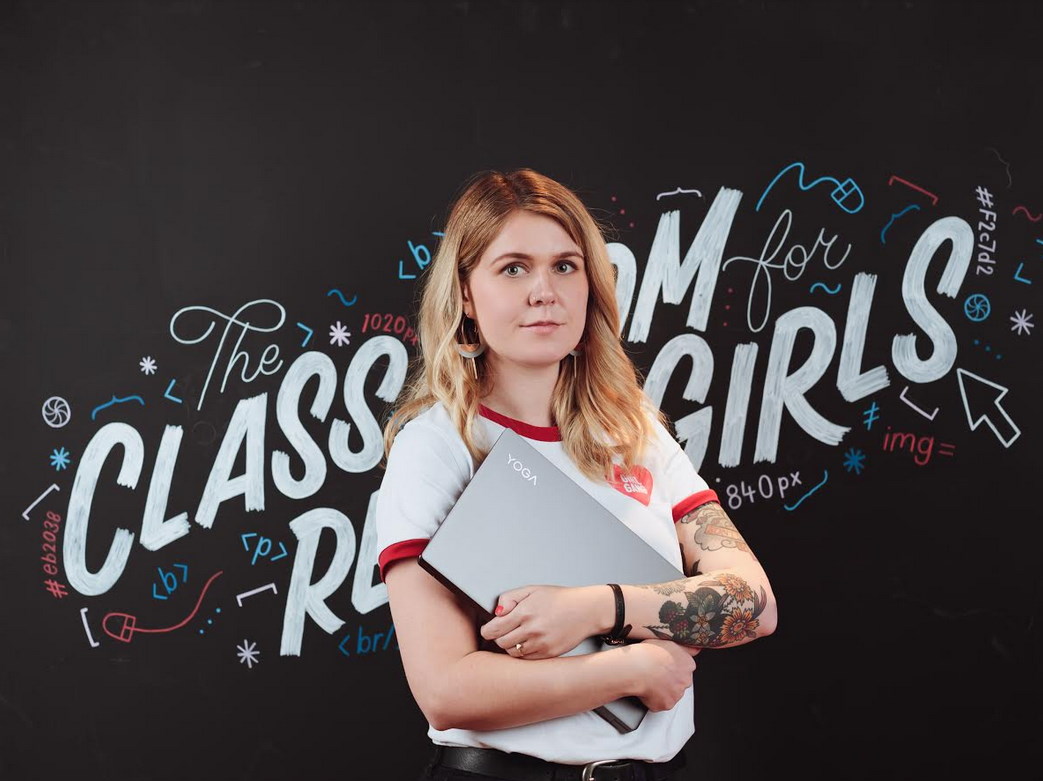 'Tech Puzzles for Problem Solvers' ensuring tech education is accessible for girls at home
SYDNEY AUSTRALIA - 14 APRIL, 2020 – Today, Social Enterprise Code Like a Girl (CLG) in collaboration with STEM education media and design duo, Studio Talu, has launched, Tech Puzzles for Problem Solvers - a free web app that introduces girls from as young as eight years old to coding ahead of the school holidays. The interactive app is designed to showcase how technology and code can be used for everything. From music and game design to medicine and ecology, the platform hopes to ignite a new curiosity and passion to learn to code.
Leading PC manufacturer Lenovo is providing support to Code Like a Girl, working with the team to further drive their ethos of Smarter Technology for All. The company's innate belief that smarter technology can create opportunities and transform the way people work has led to this partnership.
Code Like a Girl Founder and CEO, Ally Watson said, "It means so much to the team at Code Like a Girl that Lenovo believes in our mission. For technology to serve our community equally, it needs to be built by a team that represents our community equally. This is a vision Lenovo is passionate about and is actively working to make a reality. It's a privilege to be working side-by-side with such a reputable brand to tackle one of the most important issues of our time."
Beyond this, Lenovo is gifting one lucky future coder the versatile two-in-one Lenovo Ideapad C340 which can be used in Laptop mode for everyday computing, Tent mode for sharing things, Stand mode for binge-watching, or Tablet mode for more intuitive interaction.
To go into the running to win the PC, Code Like a Girl has created a new type of Easter Scavenger Hunt. Through the app, organisations around Australia have hidden "bugs" in the coding that require girls to inspect the code and complete the puzzle.
Specifically designed for girls, the app aims to push Code Like a Girl's mission forward to empower and enable girls to be equal creators in building the future despite the challenges of the coronavirus outbreak. Code Like a Girl Founder Ally Watson built the app as a substitute to their coding camps, that have been temporarily postponed, in order to foster continued learning about the world of code from lounge rooms across Australia.
Lenovo ANZ Senior Marketing Manager, Sara Palmieri said, "At Lenovo we believe in providing smarter technology for all. Working with Code Like a Girl, an enterprise that shares similar values, allows us to support women in technology. Whilst we will continue to provide numerous devices to facilitate Code Like a Girl's coding camps, we are thrilled to help bring coding to everyone during these times."
To keep this new platform free for all during a time when kids need it most, Code Like a Girl is inviting the community to donate the cost of a coffee to support the ongoing development of the web app.
Tech Puzzles for Problem Solvers is available to around the globe: https://puzzles.codelikeagirl.com/.
Want to support the ongoing development of the platform? Users can donate via [crowd funding platform]. For more information, businesses can reach out to CLG via email hello@codelikeagirl.com or by requesting a partnership info pack via the CLG website www.codelikeagirl.com. 
About Code Like a Girl
Founder Ally Watson has been on a mission to bring gender equality and social justice to the tech industry since 2015. Headquartered in Melbourne, Code Like a Girl is a social enterprise providing girls and women with the confidence, tools, knowledge and support to enter and flourish in the world of coding. 
Founder and CEO, Ally Watson is a backend developer by trade and has always loved working in tech. Despite her love for the field, she often experienced first-hand the isolation and barriers associated with being a woman in a male-dominated industry. 
Ally and her team believe that no one should miss out on education for any reason – geographic, socioeconomic, cultural or any otherwise. That's why Code Like A Girl focuses on making tech accessible, inclusive and, most importantly, fun!
Code Like a Girl is backed by an active community of 5000+ #WomenInTech across Australia and beyond. She believes in authenticity above all else, and knows that curiosity improves every outcome.
About Lenovo
Lenovo is a US$45 billion Fortune 500 company with a vision to become the global leader in Intelligent Transformation through smart devices and infrastructure that create the best user experience. Lenovo manufactures one of the world's widest portfolio of connected products, including smartphones (Motorola), tablets, PCs (Thinkpad, Yoga, Lenovo Legion) and workstations as well as AR/VR devices and smart home/office solutions. Lenovo's next generation data center solutions (ThinkSystem, ThinkAgile) are creating the capacity and computing power for the connections that are changing the business and society.
Lenovo works to inspire the different in everyone and build a smarter future where everyone thrives. Follow us on LinkedIn, Facebook, Twitter, Instagram, Weibo, or visit us at http://www.lenovo.com/.
About Studio Talu
Studio Talu is a multi-award-winning media and design studio on a mission to close the gender gap through storytelling and creative play. Working across print and digital, Studio Talu designs books and games that engage young girls in STEM and leadership. 
In this collaboration with CLG and Lenovo, they are thrilled to be adding their trademark colourful, playful concepts to this collection of gamified lessons and empower more girls to code.  studiotalu.com / talutales.com