How to Apply for Car Loans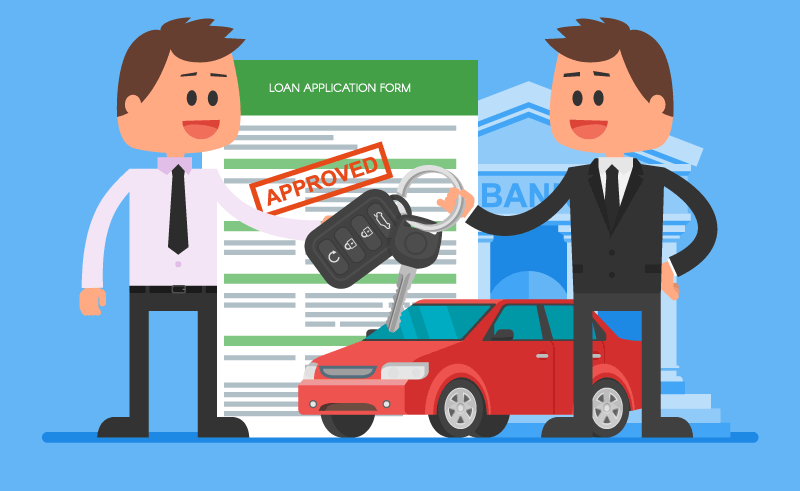 Getting a car loan is not always as difficult as most people presume it to be. While the process can sometimes be stressful especially for first timers, it is fairly simple when all the requirements are handy. While some people consider a car as luxury, most people see it as a necessity that makes room for easy mobility. However, the major issue is usually how to finance the purchase of a car if you need one but have limited resources.
Getting a car loan helps in facilitating the purchase of a new car but you have to be certain that you are using a reputable lending institution. When you want to apply for a car loan, you will find that there are a number of loan institutions and making a choice can be a bit difficult especially if it's your first time. To make for an easier process, you can check out Buttonwood Finance car loans for information on how to facilitate the purchase of your new car.
We have also included in this article some tips to help in your application.


Tips on How to Apply for a Car Loan
The following are some tips to help with your application:

Verify Your Credit
One of the foremost requirements before you file your application is checking your credit report. This is because your credit score and history determine the success of your application. If your credit score and history are high, your application may be granted at a lower interest rate and you may also stand a chance to get lower auto insurance premiums.
It is recommended that you review your report before application to see if there are activities you did not sanction. If there are errors like late payments or incorrect balances on your report, you have to dispute them immediately through the appropriate channel.
If you discover that you have a low credit score, one of the recommended ways of boosting it would be to pay off smaller loans and credit card balances. A lower credit score doesn't prevent you from getting a loan, the only implication is the higher interest rate attached to it. We recommend that before you go car shopping, take some time to increase your credit score.
If you need help on how to improve your credit score, you can check here: https://www.wikihow.com/Improve-Your-Credit-Score.

Check Your Budget
It is imperative that you have a budget and also identify the amount you can afford for a car payment. Paying for the vehicle isn't always the ultimate but how you intend to cater to other financial engagements that may arise. You might feel a certain percentage of your monthly earnings is okay, but this can have a great impact on the goals you have for savings and prevent you from having other investments.
If you do not have a budget, check your income in a month after tax payment, subtract your expenditure and intended savings in a month and know how much is left. This should give you an inkling of how much you are willing to part with on a monthly basis without considerable impact on your living condition. Saving will also go a long way in your quest to get a vehicle and you will have to adjust for the period involved. If you need help on how to save up for a project, you can check out this video.

Find out What is Affordable
Once you determine your financial state, the next step will be to decide on an amount that is convenient for payment monthly. For some people, they opine that is not logical to spend more than 10% of total income on a car. Simply put, if you earn $60,000 after tax payment per annum, it is not ideal to spend above $500 monthly on vehicle payments. However, this is also dependent on your budget as there are people who prefer to make payments within a short period of time.

Get Preapproval
Going to a car lot before preapproval is a good step taken too early. The ideal thing to do is to wait for preapproval before you can go check out the cars on display in a lot.
Check for potential loans and compare the duration, terms and interest rates to get the best deal for you. A good place to shop would be your credit union or local bank. You can also check online to find the offer that suits your financial goals. Part of your considerations needs to be the best interest rate, terms and conditions, and disbursable amount. You need to also understand that preapproved loans have a time limit and you should get this when you are almost ready to go car shopping.
A good way to handle your application is completing the process within 14 days. This is because the lender will certainly run a credit check and this slightly reduces your credit score. When all the checks are handled within 14 days, they are regarded as one inquiry instead of the multiple times the checks were done.
If you do not get preapproved after several checks have been completed, do not feel bad. This is an indication that you are free to explore other options. One of the options you may consider at this time will be making a significant down payment that will reduce the total amount you are lending. You can also ask a close friend or family member to cosign for you. When you ask someone to do this for you, you have to be very serious about the transaction as their credit is at stake here which may result to them repaying the loan if you fail to do so. This is not a form of co-ownership for your vehicle; it is a form of insurance used by the lender to ensure that the debt is paid regardless of any circumstances that may arise.

Go shopping
Now that you have completed the application process, the final lap will be to go shopping. You might want to make a little research to know about reliable cars that fit your budget. Features like capacity, gas mileage, color are very important when considering a vehicle.

Conclusion
Owning a car has been simplified for people who desire to own one but are incapacitated due to lack of funds. Getting a car loan is easy when you have a good credit score and history but this will only be made possible by a reputable lending company. We recommend that you carefully select a reputable institution to facilitate a good deal.