China used anti-dumping rules against us because what goes around comes around
Written by

Simon Lacey, Senior Lecturer in International Trade, University of Adelaide
Australia has acted with dismay to China's decision to impose punitive mostly "anti-dumping" tariffs of 80.5%[1] on imports of Australian barley[2].
The culmination of an 18-month investigation, China's move threatens to wipe out Australian barley exports to China, worth A$600 million[3] in 2019, unless China withdraws the measure either unilaterally or following a successful challenge[4] at the World Trade Organisation (WTO).
However poorly justified, there are precedents for what China has done, many of them from Australia.
Australian anti-dumping and countervailing measures by country, March 2020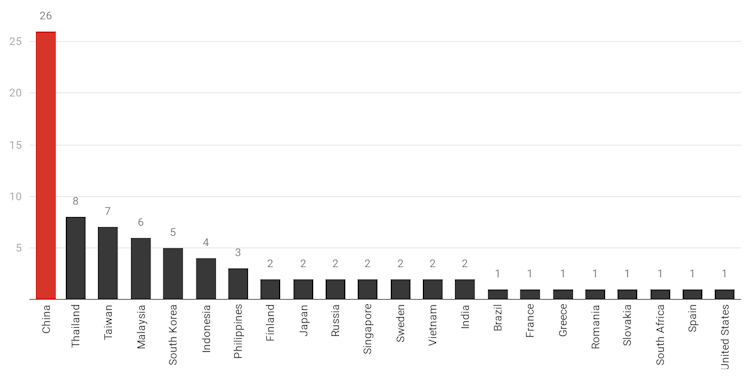 Authors: Simon Lacey, Senior Lecturer in International Trade, University of Adelaide
Read more https://theconversation.com/china-used-anti-dumping-rules-against-us-because-what-goes-around-comes-around-138541