Is slowing Australia's population growth really the best way out of this crisis?
Written by

Gabriela D'Souza, Affiliate, Monash department of business statistics and econometrics, Monash University
After weeks of pressuring the government to do more to support temporary migrants who fall outside the criteria for government support, the opposition took a surprising stance in The Age and The Sydney Morning Herald[1] on Sunday.
Labor immigration spokesperson Kristina Keneally called for a rethink of our migration program and asked:
when we restart our migration program, do we want migrants to return to Australia in the same numbers and in the same composition as before the crisis?
She said Australia's answer should be "no".
To me, as an economist, the answer should be a resounding "yes".
Keneally's piece covered a lot of ground – in addition to making claims about whether or not permanent migrants take the jobs of local workers (they don't[2]) she broached the topic of reconsidering our temporary migration intake and held open the possibility of further lowering our permanent intake.
Migration is a complex often convoluted area of policy
Temporary migrants can't just turn up
Ms Keneally's comments imply that coming to Australia as a temporary migrant is easy.
As the following (rather complex) flowchart indicates, it is anything but.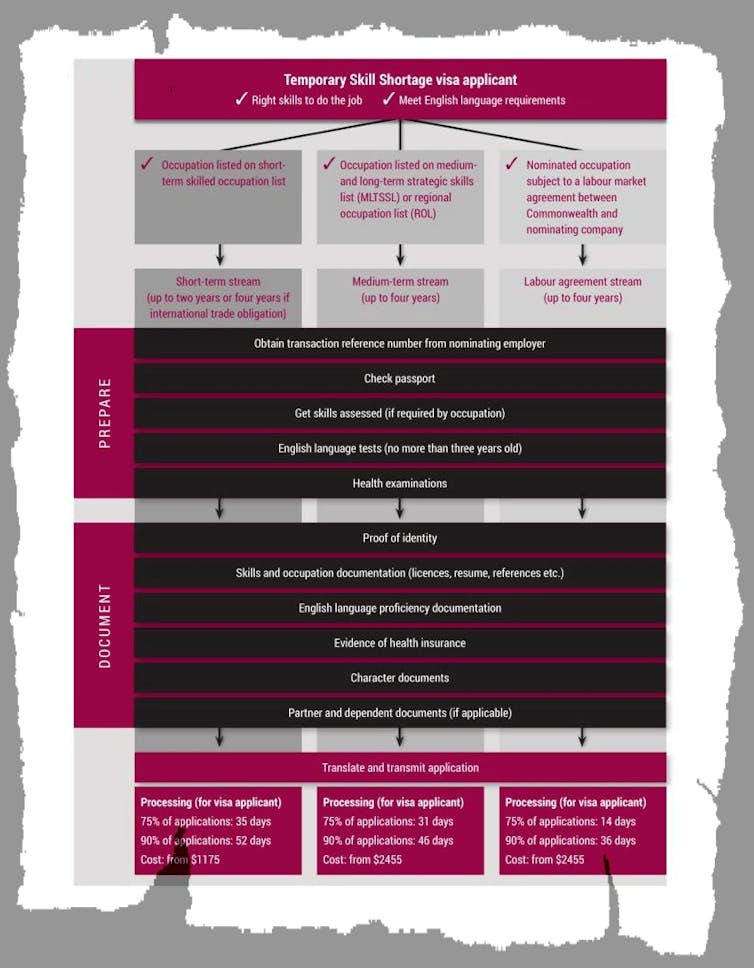 Authors: Gabriela D'Souza, Affiliate, Monash department of business statistics and econometrics, Monash University
Read more https://theconversation.com/is-slowing-australias-population-growth-really-the-best-way-out-of-this-crisis-137779