PROS AND CONS OF BUSINESS LOAN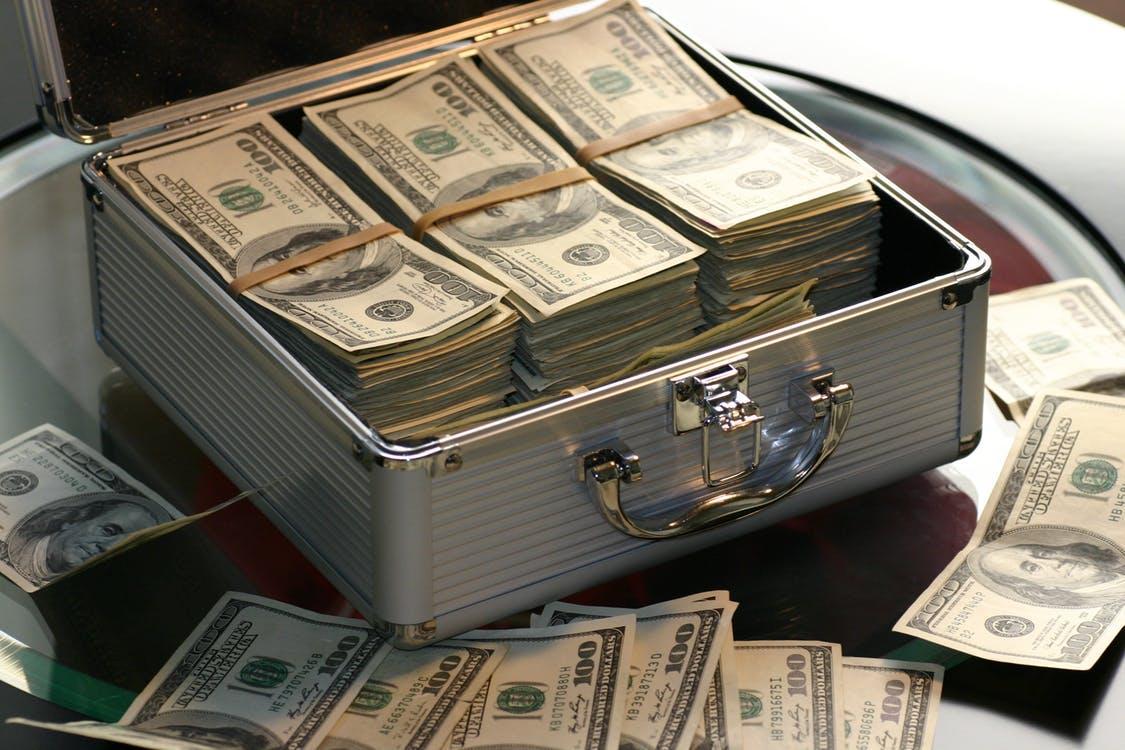 Trade and business have always been a man's preference for earning, by bringing extra cash whilst selling products or services. The business market has been around for the past many centuries. It requires the man of morals, to carry out ethical business and provide exactly what is claimed to tell the target market about what is actually being offered.
Today there are many types of businesses, with a huge market and highly cutting-edge competitors around. Every day there is an upgrade and innovation to the marketing and business techniques, requiring you to come up with the new agenda along with the modern ways of selling. Large scale business enterprises are still in a good position to handle their daily changing needs of meeting new targets; and altering almost any operational methods, according to the need of current trends and statistics.
Basically, there are four types of businesses; namely - Sole proprietorship, Partnership, Corporation, and Limited liability company. No matter what type of business you own, the size of the business matters the most. This is because funding and generating income becomes a challenge when you own a small business enterprise. It is usually under the sole proprietorship, where you are the sole owner of your small business.
Why a Business Loan?
Starting up a new business requires a hefty amount to cater to the start-up cost, making purchases of inventory and goods, staffing cost, buying equipment, and many more. Since it is very rare to start- up by bootstrapping your way into the major expenses, you will have to consider external extra funding.
Even if you are already into a small business and considering expanding, it will be quite a challenge. This extra amount which you would require will also have to be generated through an external source. No one ever promised that the run of growing your existing business will be a smooth sail. While combating with the competitive market, entrepreneurs face a lot of difficulty in generating finances, in order to run smoothly a sustainable business while investing in the growth of the business as well. Generating finances through authentic sources is a challenge in itself. However, there are many options available for acquiring unsecured business loans, which can turn out to not be a bad choice, if handled by professionals.
Despite there being many financing options available, finding running capital for your small business has become even harder. According to the survey of 250 small and medium-size business owners, the reality is somewhat different from the dream. These entrepreneurs are struggling around bank financing for small businesses, and the number of rejections that they have to face, ending up as a frustrated business owner. However, the trend is shifting with the sea pounding with a variety of funds generating options in the year 2020.
Best utilization of a Bank Loan
There are many uses of small business loans. Few are stated below:
To acquire other business

Inventory purchase

Equipment upgrade or addition

Commercial real estate investment

Refinancing
Credit lines or loans from banks or private institutions provide funding for small business enterprises that must be paid with interest within the accepted term. However, there are many pros and cons that must be considered before any business is up for it.
Pros:


No interference of bank into the business
Unlike investors, banks do not try to interfere with how your business is going to run. Bankers do not try to influence how their funding is being spent. Whereas, commercial lenders will review your business plan and probably ask for a detailed report on your business potential with the funding that you are seeking to acquire.
Low-interest rates
The business loan usually has a low-interest rate as compared to the other credit options like credit cards, finance companies, etc. that charge a heavy amount as interest. Apart from the interest rate the repayment term as well, is much easier. Banks are in competition for acquiring maximum customers, hence offering the best deal in comparison to their competitors. Business loans sometimes are given at a rate that is better from most personal loan financing.
Ease of Access
Small business loans are easy to acquire, with access to a large sum of amount. The ease of access is a very attractive benefit for any business, as businesses do not have enough time to waste. Time is of the essence and waiting can lead to a compromise in quick profits or reinvestment in new businesses. Other investment options require a long time for processing, which can be a reason for the delay in generating quick cash and compromise on profits. Business loans are easier to deal with.
Build a Good Reputation
A business loan is available for immediate use along with building a credit rating that eventually helps in securing future financial funding. Hence, small business loans create a good financial reputation of your business in the market.
Cons:


Difficult to Qualify
There is absolutely no guarantee, whether a business will qualify to be an eligible funding business enterprise. There are many strict rules and conditions that are levied by the bank when a business is in the process of getting the business loan approved or rejected. Not all businesses are able to meet the bank's criteria. You need to perform a thorough study before you set out for a comprehensive business loan. Lenders, (in this case a bank) needs to be assured of, you have a good credit line and reputation in order to consider trustworthy before accepting your business loan request.
They require Secured Assets
Many banks of business loan providers require security against any asset owned by that particular business. Therefore, this type of loan through banks is called secured business loans. There is a great risk involved, that a lender can seize your asset in case you are the defaulter in making the repayment. Hence, you risk losing a valuable asset
Do not Grant all of the Requested Amount
It is not very uncommon for banks to approve only some of the money that was initially requested in the loan application form. It is a common friend for banks to approve only 70 to 80% of the money that is to be granted in the name of a business loan. This can be frustrating for the businesses to apply for the loan, planning ahead to get their business developmental process.
Gateway to a mindful business:
No matter how difficult it may seem to start up a new business remember there are endless options available to cater your business capital and even to further elaborate your existing small business in order to generate soaring profits along with the ability to generate cash for the employee bonuses and building new business avenues apart from your existing small or medium business enterprise. It is a gateway to a mindful and successful business with extraordinary strategies to flourish in the market.