Sweat, sweat and tears pay dividends for Aussie couple in 2020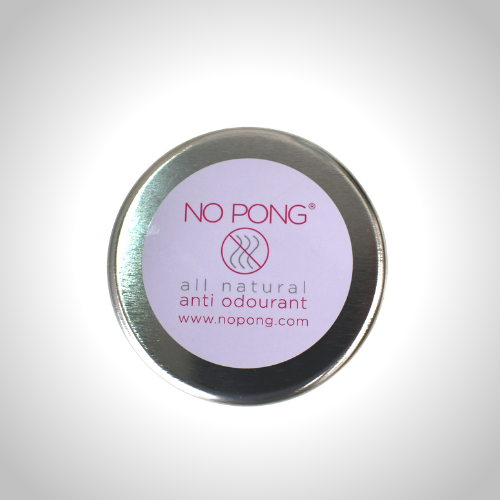 If you were tasked to come up with a multi-million-dollar business idea, your mind might not immediately wander to sweaty pits. However, for husband and wife team Chris Caley and Melanie McVean sweaty pits became their golden ticket, leading them to launch Australia's most successful natural anti-odourant, No Pong.
In March 2015, the couple staged a 24-hour hackathon tasking themselves to come up with a new, realistic business idea, eventually settling upon the simple idea to naturally neutralise B.O in a sustainable way –
No Pong.
The idea for No Pong was first planted a year earlier when Melanie took it upon herself to create a homemade deodorant following research into some questionable ingredients used in most store-bought deodorants.
While on a surf trip in Java, Indonesia in 2015, Chris ran out of his deodorant and started using Melanie's home-made product. Melanie noticed two things: that Chris was wearing the same T-shirt three days in a row, and the absence of B.O.
"It was a very unexpected and unintentional product test, but No Pong passed with flying colours. We knew from then we had something special on hand." Melanie said.
Fast forward to today and No Pong is a growing business turning over $4 million, that has changed the way Australians look at personal hygiene.
"The personal hygiene industry is dominated by big business maximising profitability through the use of cheap plastic packaging," Chris said.
"Early in the hackathon before No Pong even had a name, we knew that we needed to disrupt the market and give consumers an alternative product that was clearly in demand. What we came up with was an all-natural deodorant packaged in tinplate that can be up-cycled, recycled or reused."
The products success so far has been a testament to the market demand for sustainable everyday products.
"We know that every No Pong order we fill is one less plastic roll-on or aerosol contributing to the waste crisis. It's an extremely rewarding aspect of the process for us."
Go to nopong.com.au today to find out more.
ABOUT NO PONG: No Pong is an extremely effective, all-natural deodorant made from delicious, ingredients, blended together to create a sweat resistant, all day deodorant that does exactly what it says on the tin! Guaranteed to be 100% paraben, aluminium, cruelty and plastic free.