Cloud Accounting 101: Know Its Features & Application For Businesses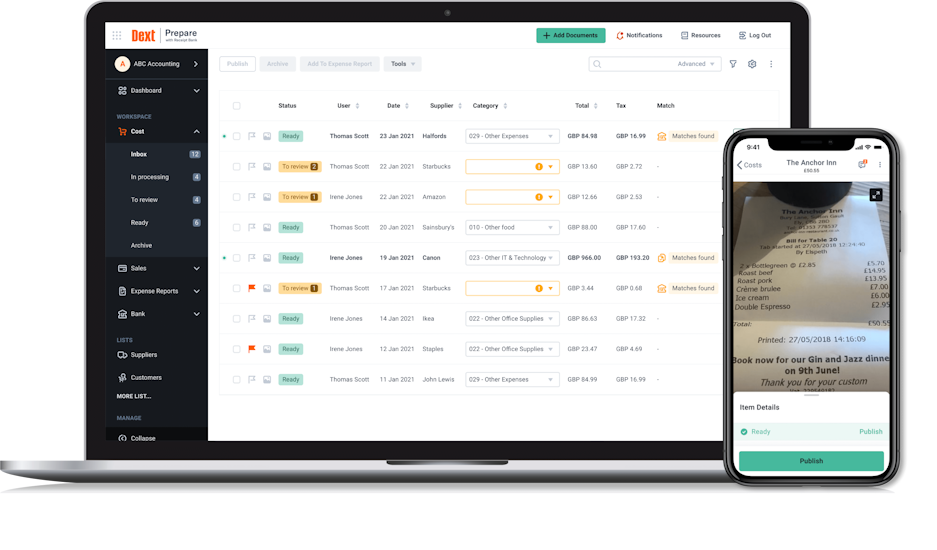 Are you still using desktop-based applications and those sprawling spreadsheets for managing your accounts? If yes, you might be familiar with the tedious manual process of data entry for accounting. It is time to consider cloud-based accounting solutions and upgrade your business operations for better efficiency.
Businesses worldwide use these solutions to automate their back-end and front-end business processes and streamline workflow across multiple platforms simultaneously.


What is Cloud Accounting?
Cloud Accounting is a software-based accounting solution hosted on servers established worldwide and accessed via the Internet. Thus, it helps businesses make accounting remote and accessible from anywhere. Cloud accounting software automates many manual and repetitive accounting tasks, be it data entry, generating reports, or maintaining financial statements. It helps in saving time and also reduces the risk of human error.
Also, cloud-based accounting solutions are economical as they are subscription-based and do not require procuring expensive hardware and software. Thus it is a highly efficient tool for businesses to regularise financial information and make informed decisions.


Features of Cloud Accounting
Cloud-based accounting provides a range of features that makes business management easy and covers all areas of finance. The features include:


Automated and Customised Invoicing
The cloud-based accounting solutions offer the feature of creating and sending invoices, receiving invoices, and making an entry in the database. You can completely automate the invoicing process and, in some cases, also customise it to reflect your brand. Automated invoicing includes calculating the total amount due for receipt or payment, taxes, discounts, etc. Some software also sends timely reminders to customers for prompt payment and maintains follow-up and transaction history. Thus, be it a debtor or a creditor, you can maintain their profiles with your account and check the transaction status and ledger balance at any time.


Expense Management
Now, it is easy to track business expenses as business owners use cloud-based accounting solutions more efficiently than ever. These solutions are powerful tools that can record and reflect all your expenses just by a click of a button. You can check the status of your expenses at any given time and accordingly take your business decisions.
Some accounting software can also be integrated with your bank accounts and credit cards, thus importing transaction information and making accounting entries. These tools also categorise your expenses as an office, official travelling and employee, and sundry.


Financial Report Generation
The final step in accounting involves the generation of various financial reports like balance sheets, profit and loss statements, income statements, cash flow statements, investment reports etc. All these reports reflect the financial health and performance of the business and help in taking proactive decisions by the management.
Thus, using cloud accounting, you can generate these reports with just a single click. Also, it is possible to customise report generation.
For instance, the generation of revenue reports based on a particular product/service. Thus, the tedious and manual task of report generation can be easily handed over to the cloud-based accounting software, and more time can be directed towards productive business operations.


Maintenance of Inventory and Payroll
Inventory management is the most commonly used module of cloud accounting. It is designed to maintain the stock levels, and you can check the current inventory levels as and when you want. You can also set up a reorder system, wherein the system will automatically reorder stock and maintain data and accounting entries on receipt of the order. It helps businesses avoid stockout or overstocking situations and meet customer demands smoothly.
Another crucial aspect of cloud-based accounting is the maintenance of payroll. The online software is designed to calculate wages and salaries of the employees, bonuses, and allowances, make tax deductions, and make entries in the books of accounts. Thus, salaries are paid on time without any hassle or delay.


Cloud Accounting Applications for Business


Financial Management
Cloud-based accounting solutions have made it easy to maintain every aspect of your business finance in one place. You can easily track and manage your business income, expenses, bank accounts, invoices, and financial reports by providing the right information in the system. The virtual accounting software helps managers access information as required, thus making it possible to make hassle-free decisions by the management. Thus, an appropriate and seamless accounting solution makes financial management productive, improving business profitability.


Business Scalability
As cloud-based accounting applications care for every aspect of business finance, thus, business owners and accountants have time freed up for more productive business operations. Virtual accounting solutions handle the tedious and repetitive work. This helps upgrade and scale the business to new heights and makes it highly efficient to accept new projects. However, it should be noted that these software are subscription-based and can be upgraded or downgraded as per the business requirements.


Regulatory Compliance
The most important aspect of accounting is regulatory compliance. The rules and regulations of accounting depend on the law of the country. Basic accounting is the same for everyone; however, accounting standards might change country-wise. Thus, while maintaining accounting entries, it is important to ensure the data is accounted for, keeping these accounting standards and rules in mind. The cloud-based accounting solutions take care of legal and regulatory compliance thus, business owners can keep calm.


Conclusion
Cloud accounting is the smart way to work around accounts and handle the finance of your business. With huge volumes of financial data being generated daily, it becomes tedious to handle everything manually, plus there is always a chance of human error. Thus, adapting to cloud-based accounting solutions from traditional accounting methods is better. As a business owner, it will save time and money and help you scale up your business. Also, it frees up employee time for those handling accounts, thus ensuring more time for productive business operations. So, if you are yet to turn to these cloud-based solutions, more information on cloud accounting is easily available. Ensure you review the details and get on board as soon as possible.