Finding a Reliable Moving Company in North Carolina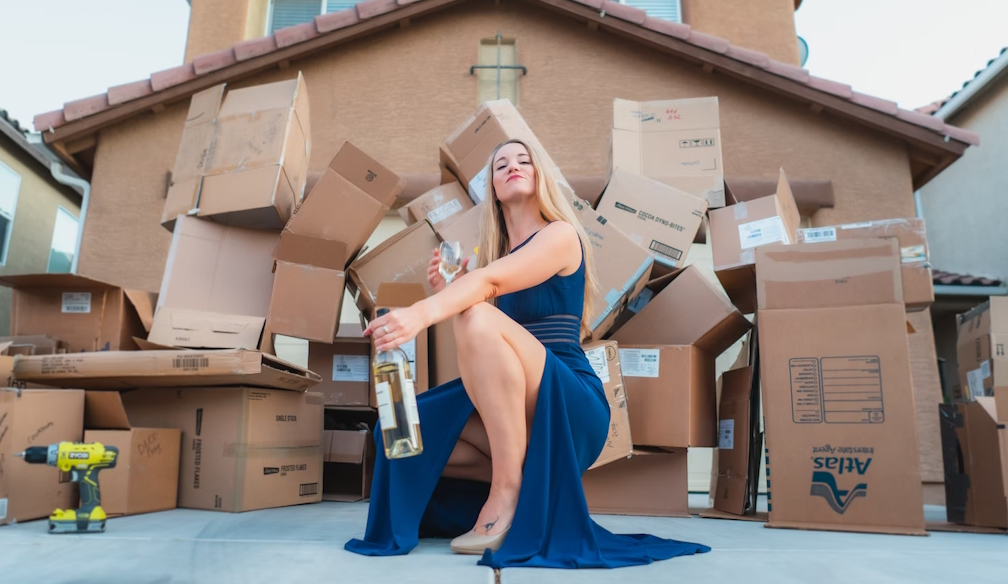 When hiring movers, you want a company you can rely on and trust. One way to ensure this is to request references and an in-person estimate, but that is not all you can do to help make sure the whole process goes as smoothly as possible - for as inexpensively as possible.
Know What You Need
Good movers should provide you with a detailed estimate and list all charges upfront. If a company does not give an estimate or is unclear about how much they will charge for things like packing fees or box and tape costs that should be a red flag for any consumer looking for these services.
If they require an upfront deposit before your moving date, this should be avoided and possibly even reported to the BBB, therefore as you approach a business with that possibility; remember that it should be treated as such. A trustworthy company would never ask for one, so always is wary if you see it heading in that direction.
Not only should you read reviews online for moving companies that interest you, but you should also research their credentials. The Department of Transportation mandates that interstate movers like Exclusive Moving in Charlotte obtain a DOT number. However, many states also have requirements that in-state movers meet certain guidelines outlined by them - this information can be easily located by searching on the Federal Motor Carrier Safety Administration website.
Make sure that the company you select is licensed and insured to protect against any damage or losses during your move. In New York City specifically, ensure that they understand city parking and street laws to make sure your belongings arrive safely at their new destination.
Check Their Credentials
As part of any residential or commercial move, it is crucial that the company you select has adequate credentials. This is especially important when making interstate moves; to do this you can utilize third-party sources (like the Better Business Bureau, as stated before) and state transportation licensing departments, or mine online reviews from past customers. Visiting their office to speak directly with someone may help give a good feel of their culture and customer service experience.
Most reputable moving companies will conduct an in-person walk-through to give an accurate pricing estimate, to make sure all items are counted, and to eliminate any surprises later. It is also an opportunity for you to create a list of items being transported, along with any unique pieces of furniture you require special handling for.
One important characteristic of an excellent moving company is a transparent rate structure. This means they should offer you all of their services as well as any surcharges that might apply, such as going up or down flights of stairs multiple times, 2-story house moves, or truck transfers; such costs should be included in their initial quote.
Get an Estimate
Before making a final decision, it is a wise move to seek estimates from multiple vendors before making your selection. This enables you to compare costs and services offered while giving them an opportunity to ensure their estimates are accurate.
When seeking an estimate, be sure to compile a list of everything that needs to be moved. This allows the mover to inspect all of the items being moved and ensure they have appropriate equipment, while simultaneously giving them an idea of whether any additional services such as junk removal or storage might be required.
Reviewing reviews written by previous clients of a moving company can provide a useful way of gauging its reputation. Many such reviews can be found online on Nextdoor, Facebook, and neighborhood message boards; be wary of reviews that seem overly positive without supporting evidence from multiple sources; this may indicate that someone may be trying to mislead customers about its services.
Ask For References
References can provide invaluable insight into what other people's experience was with the company in question. Reach out to friends, family, and neighbors who have recently moved and inquire about their journey - including which services were used and whether or not they would consider using that company again. These testimonials can help narrow down your options until you find a company that fits perfectly for you!
Make sure your mover has all of the required licenses and registrations before hiring them; for an interstate move, use FMCSA's searchable database by clicking here of registered carriers to review the operating authority, safety records and complaints history of each carrier registered therein. Ascertain if they are licensed as carriers or brokers; carriers handle your belongings directly while brokers sell contracts to move to transport their goods on behalf of customers.
It is best to work with a company that operates its own trucks and crews for two reasons: It keeps costs low while providing assurance that your items will arrive undamaged; additionally, should anything go amiss during transport, working directly with them ensures they will take responsibility for any damages or losses sustained during shipping.
Do Your Research
Researching moving companies thoroughly is of utmost importance when selecting one. There are various websites where reviews from previous customers and price comparisons can be easily found, as well as gathering recommendations from family, friends, and real estate agents or home inspectors.
Your moving company of choice must also be licensed and insured. This is particularly crucial if you're moving interstate, as all interstate movers must register with the Federal Motor Carrier Safety Administration (FMCSA) with a unique USDOT number that you can verify through their search tool.
Avoid companies requiring large deposits before the move begins as this could be a telltale sign of fraud. Instead, opt for companies offering convenient payment options, like online portals and credit card payments - always paying with credit protects against scams!
Further, it is wise to do your research regarding any add-ons that could increase the cost of moving, such as packing services or vehicle shipping fees, storage units, or rates and fees for storage units. Booking early can help save on fees while being mindful of seasonal fluctuations can help find you an affordable moving company to meet your needs. Planning ahead and doing research are great ways to find a dependable moving service!