The newest player in Australia's pet wellness industry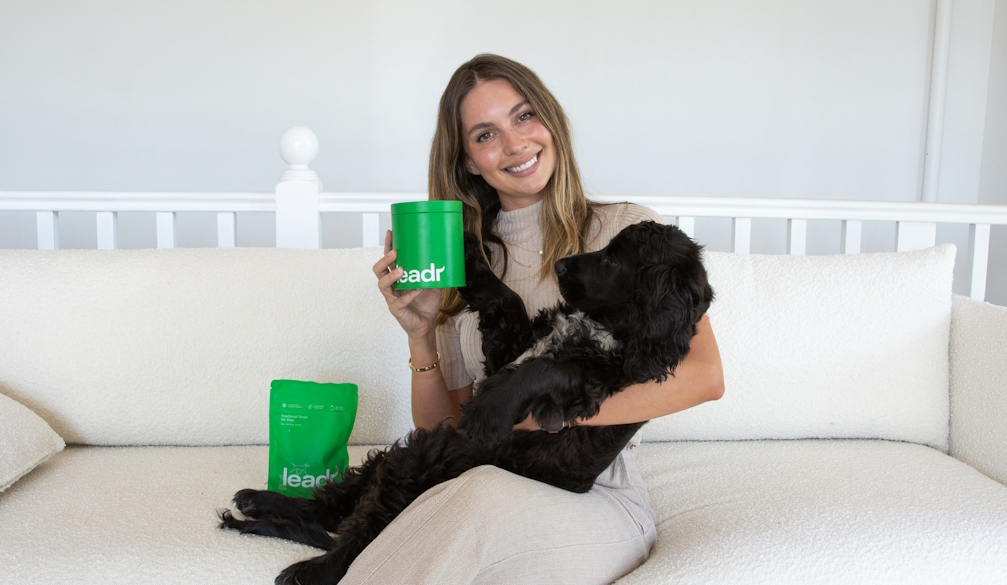 We've all heard the term, furbaby, and anyone who owns a pet is likely to agree their pet is a  part of the family too and their health is as important to us as any other family member. 
Well, the stats are in, and a 2022 survey revealed Australians are spending $2.98 billion  AUD on pet healthcare products a year and with over 29 million pets in Australia in 2023, it's  no wonder the pet wellness industry is one of the fastest growing with projected growth of  2.6% rate per annum. 
A report by Insight Partners states, the pet supplements market growth is driven by rising  numbers of pet owners, consumer preference for natural ingredients in pet supplements and  strategic developments by key market players. 
Asha Dillon, a previous product developer for one of Australia's leading health and vitamin  brands, founded Leadr because she knows we love our pets like family and wanted to  dedicate her decade of expertise to pet health. 
"Not all pet supplements are created the same," said Ms Dillon. 
"After years in the vitamin product development industry, I've seen vitamins with everything  from filler ingredients and cheap actives to nasty additives used as binders, and that's just in  human supplements. 
"Funnily enough, pets have all the same issues as us — they get anxious, their bones ache,  they have sensitive stomachs and I saw the need for clean all-natural pet supplements. 
"I wanted to create a functional product for Australian families and their pets that contained  wholefood ingredients, alongside science-backed therapeutic doses of clinically trialled  nutrients and herbs." 
Since launch, Leadr has seen incredible support from the Australian pet owning community  with 8,000 chews sold across the country and only 5/5 star reviews submitted daily from  customers. 
Off the back of a successful launch and incredible community support, Asha and the Leadr  team have big plans for the company over the next five years with a predicted business  growth that keeps up with the industry. The company has seen a consistent 50% MOM  growth since launch, strong customer loyalty and repeat customer purchases. The team is  also looking into potential expansion into the US and Asia. 
Leadr customer, Jack, has been using the Leadr Settle supplement on his dog and can't  believe the difference. 
"I am amazed by what Settle has done to my dogs' anxiety and neediness," Jack said in his  Trustpilot review. 
"Since giving my dog Settle he is extremely calm and doesn't react to loud noises or other  dogs barking. I was also reluctant to leave him on his own but now with Settle he loves his  alone time!"
The Leadr range currently includes five products for both cats and dogs and address key  health concerns experienced by modern-day pets in Australia such as stress and anxiety,  limber joints, gut health and even probiotic health. 
Leadr products also use sustainable practices with the vitamins coming in recyclable,  refillable packaging. Supplement prices start from just $55.00 AUD for dogs and $37.00 AUD  for cats. For more information about Leadr and the products, visit www.leadrpet.com.