Five Tips on Gaining a B Corp Certification from CEO at Consulting and technology Company, DB Results
Written by

Gavin Bunshaw, the Co-Chief Executive Officer of DB Results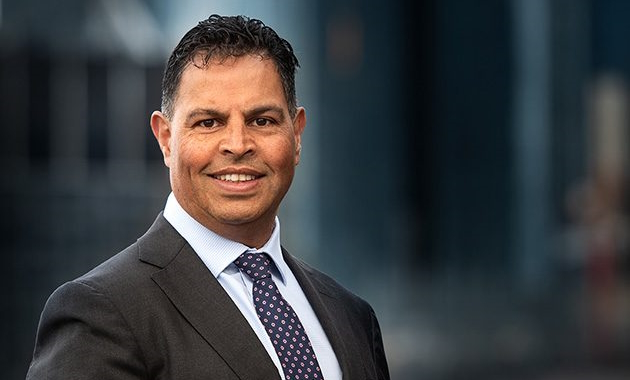 The B Corp movement is shaking up our economic systems by challenging business to collectively address society's critical challenges. Built by B Lab, a B Corp Certification is awarded to the most progressive, innovative, and conscious companies – achieving this demonstrates why your company is the best-in-field through impactful social and environmental leadership. Here is how you can begin your journey to becoming B Corp Certified.
Understand what it means to be B Corp Certified
The B Corp certification is an international accreditation that assesses a company's social and environmental impact across five areas: Governance, Workers, Community, Environment, and Customers. These are instrumental during the consideration process, so understanding which areas you need to improve on and identifying the questions on how you can excel in each area is essential. Upon gaining your certification, it propels your company as a global leader in creating an inclusive, equitable, and regenerative economy – you look good on paper and your actions prove it.
Take the first step and self-assess
Through doing the free self-assessment questionnaire, this is a great opportunity to reflect on your company's decision-making principles and frameworks. By having this foundational understanding, you are able to better evaluate how to deliver positive impact on societal and environmental issues to ensure you meet certification standards. See where you stand and plan the next steps in achieving the 80 points of 200 that are offered in order to be certified.
Informing stakeholders is key
It is crucial everyone is on the same page before undergoing the process – this means filling in all your stakeholders. Communicate to the Board and Executive Management why a B Corp Certification is valuable not only to the company but also its benefits to all people, communities and the planet. Letting the wider organisation, like employees and even customers, know also ensures the purpose and values of the company are seen as non-negotiables and decisions are more apparent in how they will serve society and the environment.
Get the logistics down – plan ahead
As it is an important certification, the process is lengthy. For small to medium sized companies, it may take 6-8 months while larger multinationals can expect a longer verification process. This is on top of prep work you'll need to undergo such as ensuring you have commitment from the highest level within the company and implementing changes, so you're prepared before officially applying. It is imperative to plan accordingly – great time management means you maximise on points needed for certification and put your best foot forward.
Seek advice from someone who has achieved B Corp Certification
A crucial hurdle every B Corp company crosses is understanding the "why" in wanting a B Corp Certification – this is critical stage that requires careful consideration to ensure the reasons are linked to the purpose and values of the company. There is no better way to gain a holistic understanding of the process than seeking advice from already B Corp Certified companies. Leading by example, they can offer you insight on how you can meet the highest standards of verified social and environmental performance – which is especially vital in the early stages of your B Corp Certification journey.
About Gavin Bunshaw, Co-Chief Executive Officer, DB Results:
As co-founder and co-CEO of DB Results, Gavin has led the company's growth initiatives into the retail and telecommunications industries. He is responsible for driving the strategic direction of DB Results, including development of practice structure and new market approaches. His unique skills associated with business transformation, strategy and program execution have been a key driver of the success of DB Results.
Gavin has 25 years of IT experience, fifteen of which were in the utilities marketplace where he was responsible for delivering billing, customer management and smart grid systems. He also has over a decade's experience within the telecommunications sector.
Gavin pioneered DB Results' innovative Customer Integration Partner™ model that delivers beyond the traditional systems integration service.
Connect with Gavin on https://www.linkedin.com/in/gavin-bunshaw-94a1971/
About DB Results:
DB Results is an Australian, privately-owned consulting and technology company delivering digital solutions to clients in the government and corporate sectors. DB Results offers expert business and technology services including digital transformation, customer experience (CX), strategy, project and data management, cyber security, cloud services, software development and more. Employing over 400 specialists across Australia and Asia, DB Results delivers innovative solutions required for the digitally demanding world.
Learn more https://dbresults.com.au/