Listen! The simple thing the finance sector can do for Indigenous customers that can change people's lives
Written by

Clare JM Burns, Assistant Professor and Non-executive Director, Bond University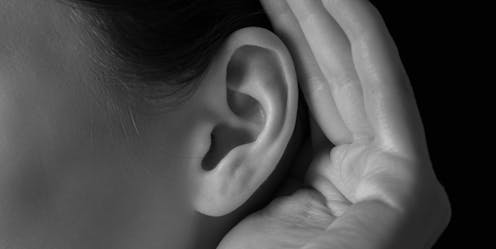 The story of the Aboriginal Community Benefit Fund, whose name and marketing misled thousands of customers into believing it was Indigenous owned and run, is a stark example of how Australia's financial regulations have let down Indigenous people.
It took a financial royal commission[1] to expose how the fund had exploited regulatory loopholes and the significance of "Sorry Business[2]" in some Indigenous cultures to line the pockets of its non-Indigenous owners over three decades.
Those loopholes were finally closed in 2020 (the royal commission reported in 2019). The corporate regulator, the Australian Securities and Investments Commission (ASIC), then went to the Federal Court seeking a A$7.5 million fine[3] for deceptive and misleading conduct.
The fund, rebranded as Youpla, went into liquidation in March 2022, leaving thousands of families unable to pay for Sorry Business[4].
Read more: From body snatchers to dodgy marketers: the dirty history of funeral schemes[5]
But it's not just dodgy schemes sold "by the unscrupulous to the unsophisticated and vulnerable" (in the words[6] of Commissioner Ken Hayne) that Indigenous people have had to contend with. The royal commission also exposed the difficulties many face just with the normal financial rules, particularly when they live in remote areas.
Financial hurdles
Consider something relatively simple: meeting identification requirements. If you've got a birth certificate, driver's licence, or passport, no problem. But what if you don't?
As Nathan Boyle, a senior analyst with ASIC's Indigenous Outreach Program[7] explained to the royal commission, the legacy of government policies – notably child removal – means many births, deaths and marriages in remote communities may not have been registered. Even when a person does have identification, names on documents may differ – between their traditional "skin" or "kin" name", birth name or adoptive name.
The royal commission reported[8] problems rooted in a lack of cultural understanding and culturally appropriate communication. One example was the "needless difficulty" a Northern Territory customer had switching to a basic account, being made to make multiple three-hour trips to a bank branch in Katherine "to achieve what should have been the simplest objective".
Listening to customers
But not every story from the royal commission was bad. An exemplar of good service was QSuper, the Queensland superannuation scheme, now part of Australian Retirement Trust. In his evidence Boyle praised QSuper senior executive Lyn Melcer as a "champion of Indigenous superannuation issues".
What was the key to QSuper's approach? It's actually common sense[9]. Melcer started listening to the stories of Indigenous customers, and ensured others in the organisation heard those stories too.
Melcer is an industry veteran of 40 years.
In 2014 Boyle invited her, as QSuper's head of technical services, which involves ensuring organisational processes meet regulatory requirements, to join him on a visit to the Lockhart River in far north Queensland, to hear the problems people faced accessing their super.
About 2,500 km north of Brisbane, Lockhart River is just 300 km from the tip of Cape York. This is Uutaalnganu country[10]. The town's 700 residents represent six local clans, known as the Pama Malnkana (people of the beach), their forebears having been drawn together at the site of an Anglican Church mission.
Boyle wanted Melcer to see and hear firsthand the problems people faced in accessing their superannuation funds. For example, to gain early access to super for medical reasons may require certificates from two independent medical experts – which Lockhart River doesn't have.
Hearing these stories firsthand had a profound impact, as Melcer later told the royal commission[11]: "I thought we treated all our customers equally because we had exactly the same rules for everyone. What Lockhart River showed me is not everyone starts in the same place."
Lockhart River Aboriginal Shire Council, CC BY[12][13]
Upon returning to QSuper's Brisbane office, Melcer committed to ensuring the rest of the organisation heard those stories too. She realised reports about numbers wouldn't cut it. "I never talk about statistics only," she told us. "I talk about stories, the human side."
Listening, and acting
We interviewed Melcer and 28 other people to understand how actively listening to customers changed QSuper's culture and processes[14].
The fund started sending out teams to remote communities – Thursday Island, Horn Island, Bamaga, Yarrabah, Darnley Island, Doomadgee – to help customers with their superannuation issues.
From these experiences came greater awareness within the organisation of all the ways the standard rules and regulations could disadvantage clients in remote areas.
"You need to spend time to understand the challenges faced in our remote communities around accessing basic services, such as a phone, the internet," one call-centre leader (also Indigenous) told us. "It's so different."
Since 2014, QSuper has engaged in more than 100 activities such as cultural training. A Reconciliation Action Plan[15] has been made. Experiences have been shared at Indigenous finance summits and Australian Taxation Office forums. The fund has worked with Indigenous finance counsellors, and sponsored a "Big Super Day Out[16]" in Cairns as part of NAIDOC Week. It has engaged with the Queensland Registry of Births, Deaths and Marriages to resolve cases when documents needed to access superannuation can't be found.
Melcer and her colleagues also worked to change the rules about identification imposed by Australia's financial-crime regulator, AUSTRAC. This led to AUSTRAC changing its guidelines in 2016 to allow the use of non-conventional forms of identification, such as a referee's statement or an Indigenous organisation membership card. This has benefited others as well[17], such as women fleeing domestic violence or those who have lost everything in a flood or fire.
Listening to people's stories, not just treating them as numbers on a spreadsheet, may seem like common sense, but it's not something the finance industry has done. Nor, for that matter, many others.
Read more: It's time we moved the goalposts on Indigenous policies, so they reflect Indigenous values[18]
The power of storytelling is something at the heart of all Indigenous cultures[19]. It is how Indigenous Australians have passed on their knowledge and wisdom from one generation to the next for 60,000 years. It's something from which we can all learn.
Authors: Clare JM Burns, Assistant Professor and Non-executive Director, Bond University
Read more https://theconversation.com/listen-the-simple-thing-the-finance-sector-can-do-for-indigenous-customers-that-can-change-peoples-lives-195565